Podcast: Play in new window | Download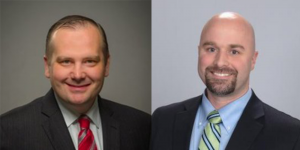 We have reached a milestone moment, as we are celebrating 100 episodes of the Race to Value – the nation's leading podcast on value-based care transformation in the country!
In this special episode, Dr. Eric Weaver and Daniel Chipping conduct a countdown of the Top 10 episodes so far, playing select clips from the most downloaded Race to Value episodes. They also discuss the recent launch of the Institute for Advancing Health Value (formally known as The Accountable Care Learning Collaborative).
The Race to Value and the Institute bring together the nation's leading accountable care organizations, top performers, and industry leaders who know what it takes to succeed in the value-based care environment.  We are committed to advancing health value, not only through industry collaboration but through education and workforce development as well!
Episode Bookmarks:
01:30 Eric and Daniel reflect on the 100th Episode milestone of the Race to Value
02:20 The announcement of the newly-launched Institute for Advancing Health Value (formerly the ACLC)
03:10 Register now to attend the Advancing Health Value Virtual Summit on May 5th, 2022
04:00 #10:  "Creating Optimal Post-Acute Care Networks in the New Value Paradigm" with Ian Juliano
06:30 Other PAC insights in prior episodes featuring Dr. Stephen Bekanich, Andrew Croshaw, and Dr. Tim Ihrig
07:00 #9:  "The Future of Nursing 2020-2030: Charting a Path to Achieve Health Equity" with Susan Hassmiller and Janelle Sokolowich
11:00 Other VBC workforce insights in prior episodes featuring Christina Severin, Cheryl Lulias, Lisa Trumble, and Dr. Gordon Chen
12:00 #8: "The Path of Hope for Human-Centered Care Delivery" with Dr. Zeev Neuwirth
14:40 Other "Big Thinkers" in prior episodes featuring the Honorable Dr. David Shulkin, Dr. Robert Pearl, and Dr. Elizabeth Teisberg
15:00 #7: "The Role of Direct Primary Care in the Value Movement" with Dr. Gaurov Dayal
17:40 Other transformational insights in prior episodes featuring Dr. Tom Davis, Farzad Mostashari, and Harris Rosen
18:10 #6:  "Care Beyond Medicine: Addressing SDOH and Health Inequities in Marginalized Communities" with Mike Radu and Dr. Greg Foti
19:40 Other Health Equity insights in prior episodes featuring Dr. Lerla Joseph, David Smith, Dr. Jesse James, Akil McClay, and John Bluford
21:00 #5: "The Future of Value: Lifestyle Medicine and the Reversal of Chronic Disease" with Dr. Dean Ornish
24:30 Other unique insights in prior episodes featuring Dallas Ducar (gender-affirming care), Ginger Hines and Dr. Sheryl Morelli (pediatric VBC), Dr. Keith Smith and Sean Kelley (cost transparency), Dr. Debra Patt (oncology VBC), Dr. Angelo Dilullo (mindfulness and resilience)
25:40 #4: "Analyzing the New ACO REACH Model" with Rick Goddard and Joe Satorius
27:50 Other health policy insights in prior episodes featuring Jeff Miklos, Michael Leavitt, Dr. Mark McClellan, Micky Tripathi and Liz Fowler
28:20 #3: "The Geisinger Value Journey" with Dr. Jaewon Ryu
30:50 Other insights from industry leaders in prior episodes featuring Dr. Clive Fields, Jen Moore, Dr. Stephen Klasko, Dr. Tim Peterson, Dr. Paul Grundy, Dr. Mark Gwynne, and Dr. David Carmouche
31:30 #2: "COVID-19 & SARS-CoV-2 Delta Variant: Scientific Insights from a Leading Virologist" with Dr. Rodney E. Rohde
33:50 #1:  "Value-Based Care: A Superior Technology to Create Trusting Relationships" with Dr. Griffin Myers
37:40 Parting thoughts on the future of the R2V podcast and the launch of the Institute for Advancing Health Value.  Thank you for tuning in and supporting us!