Podcast: Play in new window | Download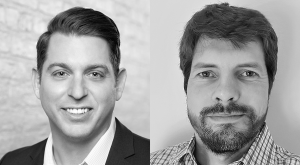 On February 24th, the Centers for Medicare & Medicaid Services (CMS) revealed the highly-anticipated fate of the Innovation Center's (CMMI) Direct Contracting model options, announcing a redesign of the Global Professional Direct Contracting (GPDC) Model and the permanent cancellation of the Geographic Direct Contracting ("Geo") Model. The revamped and rebranded GPDC model—now called Accountable Care Organization Realizing Equity, Access, and Community Health (ACO REACH)— aims to better reflect the agency's vision and Administration's priorities for system transformation.  The new ACO REACH model has incorporated stakeholder feedback to alleviate the concerns of GPDC's critics while maintaining the key features of the model and building on the momentum of the accountable care movement. ACO REACH also adds in exciting new components aimed at closing health equity gaps in keeping with the Innovation Center's Ten Year Plan released late in 2021.
This special podcast episode offers a short background on the model's history and recent controversies leading up to the announcement, summarizes the major provisions of the new ACO REACH Model, outlining the key changes from the GPDC design, and considers potential implications for the Direct Contracting Entities (DCEs) currently participating in the GPDC model as well as the broader value movement.
Joining this week we have two leading strategists in value-based care, Joe Satorius and Rick Goddard. They come to us from Lumeris – an accountable care delivery innovation company that enables health systems to deliver value-based care through advanced technology, risk-management, and outcome-based managed services.
The ACLC and Lumeris have partnered to bring you the most in-depth information on the ACO REACH model. In addition to this episode, please download our free Intelligence Brief.
Episode Bookmarks:
02:00 Background on the new ACO REACH payment model and its focus on health equity
03:00 Don't forget to download the Intelligence Brief on ACO REACH released by the ACLC in conjunction with this podcast episode!
04:00 Background on Joe and Rick and their work at Lumeris
05:00 The complete redesign of the Global Professional Direct Contracting (GPDC) model
07:00 Rick and Joe provide perspective on the future of the Value-Based Care movement and the unsustainability of fee-for-service
08:30 CMMI's Goal to have all Medicare beneficiaries in an accountable care relationship by 2030
11:00 Joe discusses CMS' newly-refined eligibility criteria and why that matters when it comes to advancing health equity, promoting provider leadership and engagement, and enhancing beneficiary protections
12:00 The new ACO REACH requirement for 75% board representation from participating providers.
13:00 How ACO REACH incentivizes providers to address social disparities with underserved beneficiaries
15:00 The progression of capitation options in the ACO REACH model
16:30 Rick provides an extensive overview of the professional and global tracks of ACO REACH and the various capitation options that drive economics
20:00 The strategic implications of Total Care Capitation (TCC) and how network curation and design can support performance success and aligned behavioral economics
22:00 The Primary Care Capitation (PCC) + Advanced Payment Option (APO)
22:45 The importance of assessing risk appetite and value-based care readiness
25:00 Rick discusses the Health Equity Benchmark Adjustment – a new change to benchmarking methodology in the ACO REACH model
29:00 Providing greater and more equitable access to underserved communities, while leveraging telehealth and other value levers
32:00 Joe discusses risk adjustment methodology within ACO REACH and addresses concernsabout risk score gaming and over-coding
34:00 The 3% cap, the coding intensity factor, and demographic adjustments that serve as guardrails to inappropriate risk score increases
40:00 How should ACOs be preparing their population health reporting infrastructure to accommodate the additional requirement to collect health equity data?
41:30 The quality withhold that equates to a 10% bonus opportunity
45:00 Optional Beneficiary Enhancements and Incentives within the ACO REACH model and the importance of ACO participants to capitalize on them
46:45 Rick provides an overview of 3-day SNF waiver benefit, telehealth enhancements, post-discharge home visits, CM home visits, chronic disease management rewards program, etc.
53:00 ACO REACH application process and associated deadlines
55:30 ACO REACH implications on current DCEs in the Direct Contracting program
56:30 Governance Requirements for the new ACO REACH model
58:20 Joe provides parting thoughts on how organizations should be planning for the future and how ACO REACH plays into that strategy
60:00 The risk spectrum of ACO REACH from a capitation standpoint (primary care to global risk and total cost of care and advanced payment model options)
61:45 More information on Lumeris and how that help their partners navigate emerging value-based care requirements
---
Please fill out the form below to receive a copy of the transcript for this episode