Podcast: Play in new window | Download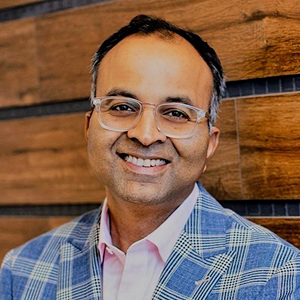 Employers are on the frontlines in the battle against rising healthcare costs. Legendary investor Warren Buffett said that rising health care costs, not the tax system, are the number one problem that American businesses face. "If you go back to 1960, or thereabouts, corporate taxes were about 4% of GDP. And now, they're about 2% of GDP," "At that time, health care was 5% of GDP, and now it's about 17% of GDP." In Buffett's view, this says a lot of what's playing a bigger role in hindering business activity in the economy. He is famously quoted as saying that "medical costs are the tapeworm of American economic competitiveness."
Direct Primary Care (DPC) is a unique solution for employers to win the "race to value." Our guest this week is Dr. Gaurov Dayal, the President and COO for Everside Health and a nationally recognized physician leader, who, in 2019, was selected as a finalist as the Director for CMMI to replace Adam Boehler. Everside Health is tackling employer healthcare costs head on by offering direct primary care services to employers. Their DPC model redirects health care from fragmented care sites such as inpatient and outpatient settings, specialists' offices, ER and urgent care clinics into the optimized primary care setting. In the longer term, Everside works to deliver cost savings by diagnosing, treating efficiently, and managing the health of a covered population across 32 states with 350 health clinics located at or near the facilities of its employers, unions, and other benefit sponsor clients.
Episode Bookmarks:
02:25 Dr. Dayal shares his recent "once-in-a-lifetime" experience traveling to Iceland!
03:30 Recent APM delays and pullbacks from CMMI – what does this mean for the value movement?
05:05 "The progression to Value-Based Care is a fairly bipartisan issue."
05:45 Is the COVID-19 pandemic detracting from the current health policy focus on value?
06:45 The deficiencies of the healthcare system highlighted by COVID-19
08:30 Dr. Dayal reflects on his experience interviewing for the Director of CMMI position in 2019to replace Adam Boehler
09:45 "There is a lot of passion at the federal level to push ideas that can improve care for the US population."
10:40 The challenges of balancing stakeholder interests in the political process and the need for more clinical leadership and influence
13:45 Is capitation truly needed to have value-based care?  Or can you pay for outcomes in a FFS model?
14:45 "The linkage of the payment to the delivery system creates value-based care."
15:30 Dr. Dayal discusses the capitalistic model of healthcare and how FFS domination prevents large scale change
17:00 "In the history of companies, very few companies are able to successfully transform themselves from one business to another."
17:30 "We are entering an era of new providers disintermediating in value-based care, rather than old incumbents successfully bridging the gap."
18:00 Dr. Dayal discusses disruption in the Medicare Advantage space (e.g. ChenMed, Oak Street Health), employers collaborations (e.g. Everside)
19:00 The germination of specialty-focused companies in VBC (e.g. renal care, oncology, orthopedics)
19:30 Dr. Dayal compares the "race to value" to the automobile industry transitioning from combustion engines to electrical power
21:00 Referencing legendary investor Warren Buffett's position on rising health care costs as the number one problem that American businesses face
22:00 Everside Health's Direct Primary Care (DPC) model operating in 32 states with 350 health clinics located at or near the facilities of its employers
22:45 The average family spends $20k on healthcare at a time when working Americans are facing wage stagnation and looming inflation
23:00 The rising costs of healthcare benefits provided by employers and how the lack of transparency contributes to the problem
24:30 "Overutilization of healthcare services is as dangerous as underutilization"
25:20 "Everybody in this country needs better access to good primary care."
26:00 Dr. Dayal explains how Everside serves employers with ongoing access to primary care, including onsite clinics and telehealth.
27:00 Goals of Everside Health: 1) Higher employee engagement with primary care, 2) Healthier Employees, 3) Lower Total Cost of Care
28:00 Foregone employee compensation due to the high costs of healthcare benefits
28:30 How DPC works (no out-of pocket costs for employees, no FFS, aligned physician compensation structure, limited patient panel size)
31:00 The employer-sponsored health insurance marketplace and the shot across the bow from Amazon, Berkshire Hathaway, and JPMorgan Chase
33:00 Dr. Dayal reflects on the failure of Haven and why it happened
34:00 How working with lower-income industries creates more of a "burning platform" for value-based care because of price sensitivity
34:30 Dr. Dayal shares optimism for the future based on a grassroots consumer movement from employees demanding change
36:00 The growth of Medicare Advantage over the last decade as a precursor for what we are about to see in the employer-sponsored insurance market
37:00 A ceiling has been reached with High Deductible Health Plans
37:30 Primary care as the best (and cheapest) solution for healthcare reform
38:30 The challenges of the virtual care/digital health boom related to lack of point-solutions and consolidation
39:20 How Everside is creating a platform company that aggregates the best-of-breed digital solutions with Direct Primary Care
41:00 Referencing the recent Milliman report on Direct Primary Care studying employer ROI
42:30 Dr. Dayal discusses how employers can achieve ROI with long-term investments in Direct Primary Care
43:30 "These models only work when engagement is very strong."
44:30 Employers will see the highest ROI with DPC will be seen by avoidance of chronic conditions.
49:00 "It is interesting that we have the most expensive healthcare system in the world, but no one seems to be happy with it."
49:30 The frustration of Primary Care Physicians with Fee-For-Service
50:30 PCPs have better opportunities in the future because of the emphasis on VBC and consumerism
51:30 The limitations of virtual care and urgent care and why more convenience in primary care is the best option
53:30 Addressing Social Determinants of Health and in the primary care setting and the importance of care navigation
56:30 Dr. Dayal discusses the explosion of telemedicine and virtual care during the pandemic and what we should expect in the future
63:00 Parting thoughts of optimism for the future of value-based care