Podcast: Play in new window | Download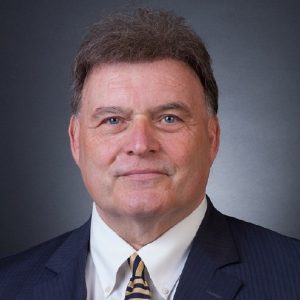 In rural communities, the transformation towards value-based care is an ongoing journey rather than a fixed destination. Rural healthcare faces unique challenges such as geographic barriers, limited resources, and reduced access to specialized care. The value journey in these communities involves adapting care models to meet the specific needs of rural populations. It requires innovative solutions to overcome barriers which can bridge the distance between patients and healthcare providers.  It represents a fundamental shift in healthcare delivery, focusing on improving patient outcomes, enhancing the patient experience, and controlling costs. Ultimately, this journey involves continuous adaptation, collaboration, and innovation that is fostered by a mission-driven culture to improve community health and wellbeing.
One of this nation's leading examples of value-based rural health transformation is the Bassett Healthcare Network, and we are joined this week Leonard Lindenmuth, their Vice President of Strategy and Population Health.  Since 2014, he has been leading value-based care transformation throughout Central New York. In this episode you will learn about what it takes to lead a successful value journey through a cultural evolution that increasingly seeks innovation to improve rural health outcomes.  We discuss such topics as risk progression, the use of commercial ACOs as a learning laboratory in value-based care, population health playbook success that focuses on pharmacy optimization and interdisciplinary team-based care, deploying remote patient monitoring to rural populations, how workforce burnout is related to fee-for-service payment, and the importance of SDOH innovation to better serve vulnerable patients in underserved communities.
Episode Bookmarks
01:30 Introduction to Leonard Lindenmuth, DHA – Vice President, Strategy & Population Health, Bassett Healthcare Network
02:00 Bassett Accountable Care Partners, LLC – BHN's Accountable Care Organization founded in 2014
03:00 Support Race to  Value by subscribing to our weekly newsletter and leaving a review/rating on Apple Podcasts.
05:30 How a data-enabled value-based care journey changed the culture of the health system.
05:45 "The value journey helped us understand much more about ourselves so we can better care for our rural communities. It has evolved our culture."
06:00 A calculated progression to downside risk as a rural healthcare provider.
09:00 An increase in Medicare Advantage penetration in the marketplace and how that is impacting value-based care strategy.
10:00 Developing a co-branded regional MA product and the intention to take aggregated risk with a national MA plan.
12:00 Leveraging brand equity of the health system to develop a MA plan in the future.
12:30 Approaching MA risk-readiness of providers through coding education.
13:00 "MA Risk is clearly on the horizon."
14:45 Leonard describes BHN's commercial value-based playbook strategy that includes focus on pharmacy spend.
15:30 The Ambulatory Intensive Pharmacotherapeutics (AIP) program to reduce pharmacy costs through lower medication-related adverse events, avoidable hospital admissions and ED visits.
16:00 How the AIP program reduced BHN's commercial spend on pharmacy through comprehensive medication management.
16:30 1% of the population drives 55% of specialty drug costs.
17:00 Risk progression in a two-sided risk arrangement with Excellus Health Plan (a local Blue Cross affiliate).
18:00 What being in a Commercial ACO has taught BHN about value-based care transformation.
18:30 How a rural health system balances the "two canoes" – volume vs. value.
19:00 "We have to get to a point where value drives the equation, but it is not an overnight transformation."
19:30 How a healthcare organization performs better – both financially and clinically – under a fully-capitated environment.
21:30 An alarming divergence of health outcomes and life expectancy between urban and rural populations.
22:00 The challenges of improving population health in rural communities that are highly agricultural and farm-based.
23:00 Leveraging remote patient monitoring and other digital devices to better serve rural populations in upstate New York.
24:00 Bridging the digital divide in rural communities where access to broadband access is limited.
24:45 The Bassett Research Institute conducts research to understand and improve the health and well-being of rural populations.
25:00 Leonard describes the rural community of Cooperstown, New York and how their patient population is challenged by SDOH (lack of transportation, housing instability, food insecurity).
26:00 Medicaid expansion in New York fostered partnership and innovation with Community Benefit Organizations (ex: partnership with a local food bank).
28:00 Creating an anchor institution in a community where the health system is an enabler of improvement in social determinants of health.
29:00 Moving the needle on value by moving closer to the premium dollar and building infrastructural capability to manage delegated premiums from payers.
30:00 The maldistribution of premium dollars that disproportionately benefits insurers through excess profits (at the expense of health system investment to improve patient outcomes).
31:30 The imperative to adopt a payment system that supports lower costs and improved population health outcomes.
32:00 The importance of knowing trends in medical claims costs and utilization.
33:00 Being conscious of what you are getting into when it comes to assumption of risk-based payment.
33:45 Lessons learned from building a vertically integrated system and how that informed perspective on opportunities in a risk-based world.
34:45 Referencing prior podcast — Ep 141 – Cultivation of Physician Wellbeing in the Value Journey, with Dr. Dike Drummond, Dr. Moshe Cohn, Dr. Amadeo Cabral
35:00 How capitation can alleviate workforce burnout and moral injury.
36:00 The unsustainable pharmaceutical cost trajectory, with Americans spending an average of over $1,500 per person on prescription drugs, paying much more than comparable nations.
37:00 Leonard discusses the challenges of pharmacy spend and how Comprehensive Medication Management (CMM) has become an important area of focus in their population health playbook.
39:30 Understanding disease-specific use cases for pharmacy optimization and the340B Drug Pricing Program.
40:30 "Increased pharmacy spend is only acceptable if it crowds out medical spending on the inpatient side."
41:30 The role of pharmacists in interdisciplinary team-based care and how they can meaningfully collaborate with physicians.
43:30 Value-added pharmacy programs that create a win-win-win for patients, providers, and payers.
45:00 The ticking timebomb of the healthcare workforce!
46:30 Alarming rates of nursing turnover resulting in higher costs due to increased reliance on agency nursing.
48:00 "At any given shift, we are down anywhere from 6-16 nurses. We have the demand to fill our beds, but we can't get them in because of the nursing shortage."
49:00 How nursing burnout is ultimately related to the dependence on a fee-for-service payment model.
50:45 New York is one of a number of states that is attempting to address the social needs of Medicaid enrollees through Section 1115 waivers with SDOH-related provisions.
53:00 Economic development zones and SDOH networks in New York supported by Section 1115 demonstration projects.
55:00 Examples of innovative SDOH programs (ex: giving patients free air conditioners to prevent acute exacerbations of chronic asthma).
56:30 Tackling disparities in care through VBC will drive community health outcomes (more so than philanthropic support of CBOs).
58:00 Parting comments on the challenges of health equity transformation.