Podcast: Play in new window | Download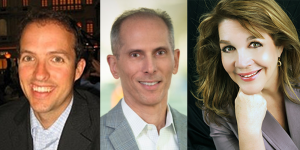 Equitable and accessible care must ensure appropriate and optimal use of medications since nearly 70 percent of clinician visits involve drug therapies. However, each year there are an estimated 275,000 deaths and $528.4 billion wasted in the US due to suboptimal medication use through inaccurate prescribing, medication errors, adverse drug reactions, skipped doses, or treatment failures.
Given that most therapeutic options for the treatment of illness involve pharmaceutical interventions, we must find a way to maximize medication benefits and mitigate harm.  That promise for a more patient-centered approach to optimize medication use can be found through Comprehensive Medication Management (CMM).  The GTMRx Institute defines CMM as: "The standard of care that ensures each patient's medications (whether they are prescription, nonprescription, alternative, traditional, vitamins, or nutritional supplements) are individually assessed to determine that each medication is appropriate for the patient, effective for the medical condition, safe given the comorbidities and other medications being taken, and able to be taken by the patient as intended."
Joining us this week on Race to Value are three amazing thought leaders who recently wrote a Health Affairs article on how CMM should be integrated within value-based care delivery:
Katie Capps, is co-founder, executive director and board member of the Washington-based Get the Medications Right Institute (GTMRx) and founder and president of Health2 Resources, a national health care project management and consulting firm practicing in the Washington area for nearly 23 years.  At GTMRx, Capps collaborates with fellow board members to develop and execute the Institute's strategy, bringing together critical stakeholders to focus on appropriate use of medications and gene therapies.
Michael Barr, MD, MBA, MACP, FRCP – Dr. Michael Barr is a mission-driven physician executive with 35+ years of clinical and leadership experience is founder and president of MEDIS, a health care consulting company which provides customized, client-driven services and support for health care organizations and the dedicated professionals who deliver care to people. In addition, he is the executive physician advisor at GTMRx.
M. Shawn McFarland, Pharm.D., FCCP, BCACP — Dr. McFarland is the National Program Manager VA Clinical Pharmacy  at Veterans Health Administration in Washington D.C. In the past, Dr. McFarland was responsible for the direction of clinical pharmacy services within the Tennessee Valley Health Care System.
In this episode, we discuss the role of CMM in value-based care, the importance of interprofessional collaboration, CMM implementation strategies, CMM use cases, HIT infrastructure requirements, pharmacoequity, and value-based payment reforms needed for CMM adoption growth and sustainability.
Episode Bookmarks:
01:30 Nearly 70 percent of clinician visits involve drug therapies; however, there are an estimated 275,000 deaths and $528.4 billion wasted due to suboptimal medication use.
04:00 Introduction to Dr. Michael Barr, M. Shawn McFarland, Pharm D., and Katie Capps (and their recent Health Article on CMM and VBC)
07:00 Katie defines Comprehensive Medication Management (CMM).
07:45 Dr. Barr further explains that CMM helps provide "better care for people" and the work GTMRx Institute is doing to bring much-needed attention to it.
09:00 Katie outlines the multitude of problems in care delivery associated with the inappropriate use of medications (e.g. polypharmacy issues, adverse events, high costs)
10:00 The important role of a clinical pharmacist working in close collaboration with physicians.
10:30 Shawn discusses the success of CMM in the Veterans Affairs system.
13:45 Shawn describes the confusion about the role of the pharmacist and how CMM can expand the profession.
15:00 The role of the pharmacist in interprofessional, team-based care and how CMM relates to winning teams in football.
16:45 "When we integrate a pharmacist on a care team to provide CMM, we provide the utmost benefit to patients and can win together by improving outcomes."
17:30 CMM services have an estimated 12:1 return on investment when used for patients with chronic conditions. (Referencing Fairview Case Study)
18:45 Dr. Barr describes his prior experiences with team-based care with a clinical pharmacist.
20:00 Katie describes how a winning strategy for interprofessional, team-based care is to appropriately define roles.
21:45 USC School of Pharmacy study that shows 87% of patients receiving CMM reached their blood pressure targets within 45-days.
22:45 "Adding a clinical pharmacist to the interprofessional team makes sense from a clinical and economic perspective – and it is a more humane way to manage medication needs."
25:30 Shawn outlines the three components of successful CMM implementation.
25:45 #1 Success Strategy: "Philosophy of Practice"
26:30 #2 Success Strategy: "Fidelity to the Practice Management components CMM"
28:00 CMM Practice Management Assessment Tool
28:40 #3 Success Strategy: "Well-Defined Patient Care Process"
30:30 Katie references the multitude of free CMM resources that are available through GTMRx (GTMRx Resource Page on Value-Based Care)
31:20 The confusion between CMM and MTM
32:00 Dr. Barr discusses the importance of trust in interprofessional, team-based care delivery and the need to make CMM broadly available.
33:00 Katie describes how trust brings about success in performance measurement and accountability.
35:00 Shawn provides an example of how the VA incorporates patient experience into the delivery of CMM services.
37:00 How the VA enhanced patient access – creating an additional 3 weeks of provider availability – by implementing CMM.
38:30 "CMM occurs over the journey of healthcare – not just in the 30-minute patient appointment."
40:30 The extensive studies that show how pharmacist integration improves clinical outcomes.
41:00 How CMM decreases provider burnout and improves patient satisfaction.
42:45 Dr. Barr explains how clinical pharmacist integration can impact on CAHPs scores, HEDIS measure performance, and overall Medicare Advantage Stars Ratings.
44:15 Katie references the GTMRx Library of CMM Use Cases and further explains how Fairview Health received 12:1 ROI on CMM and lowered overall healthcare costs by 31.5%
46:00 The HealthPartners CMM Use Case showing 3.5 ROI with $1,268 PMPM healthcare cost reduction.
49:00 The Four Formative Pillars: Top Health IT Capabilities that will Improve Comprehensive Medication Management
49:30 Dr. Barr speaks to how CMM success is at the mercy of a sophisticated data infrastructure.
52:20 How important is Artificial Intelligence in CMM?
53:00 Katie on the importance of liberating actionable data at the point-of-care.
54:00 Identifying all drug therapy problems (not just those related to one medical condition).
54:45 Creating a care plan, that includes medication management, in collaboration with patients.
55:30 Shawn provides an example of how the VA creates automated dashboards for recommending patients to CMM.
58:00 Recent JACCP issue on pharmacoequity and how equitable medication use is paramount to eliminating health disparities.
59:00 Dr. Barr discusses the intersection of health equity and Comprehensive Medication Management.
60:30 The origin of the term "pharmacoequity" by Dr. Utibe Essien as a policy prescription for reducing health disparities.
61:00 Shawn discusses the integration of health equity within the VA system.
65:00 Katie on why a common definition for CMM is important for value-based payment policy reforms.
66:00 Shawn provides an in-depth explanation comparing CMM vs. MTM (Patient-focused process vs. medication-focused activity)
68:20 The Medicare Modernization Act was an early attempt to promote CMM, but it fell short.
69:00 Katie on why value-based payment needs to evolve to a point where care teams are directly reimbursed for CMM services.
70:20 "Value-based payment models are optimal for the provision and sustainability of CMM."
72:00 Measuring the value of CMM with attributable patient outcomes measures and clinical information provided at the point-of-care.
72:30 Integrating pharmacogenomics into the CMM process to improve clinical decisionmaking.
74:00 Will the new vision for Medicare to advance accountable care and health equity by 2030 catalyze policy changes to support patient-centered CMM programs?
75:30 Focusing only on drug costs does not support access and appropriateness in medication use.