Podcast: Play in new window | Download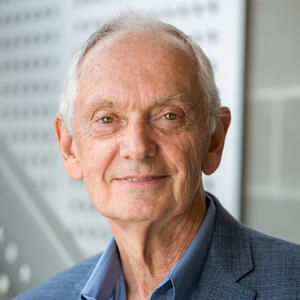 We're excited to share this special edition episode with Dr. Tony Dale, an "Old World" doctor from England who has since become a successful healthcare entrepreneur in the United States.  Despite practicing socialized medicine early in his medical career, Dr. Dale has become a champion for free market reforms to our nation's healthcare system.  As the founder and Chairman of The Karis Group and Sedera, he has brought cost transparency and consumerism to the forefront.  Dr. Dale's entrepreneurial vision has directly impacted the lives of millions of patients seeking the best possible care at fair and affordable prices. In this podcast conversation, we discussed his newest book "The Cure For Healthcare: An Old World Doctor's Prescription for the New World Health System". This episode was recorded in collaboration with the Point Health podcast and its hosts Steven Cutbirth.
Episode Bookmarks:
01:20 Intro to Dr. Tony Dale — from practicing family medicine in London to his work as an American healthcare entrepreneur dedicated to affordable care
02:30 Early experiences with his father, a family doctor in Taiwan, who led him into a career in medicine
04:30 What Dr. Dale learned from his work as a physician in the UK's NHS within a socialized model of medicine caring for the poor
06:30 Access to care in a socialized model does not necessarily mean access to quality
07:30 Seeing 40-60 patients per day, on top of doing home visits, led to bad medicine
08:15 Relocation to the United States with an inspiration to help doctors treat the "whole person" in a holistic way
10:00 How the British system prevented family medicine doctors from helping their patients who were hospitalized
10:45 Dr. Tony Dale's new book, The Cure for Healthcare
11:10 Inspiration from "The Price We Pay" by Dr. Marty Makary
12:00 Fascinating examples of the "power of the free market" from his work with Sedera to provide medical cost sharing
12:45 Dr. Dale's experience in influencing health policy and how that convinced him that a grassroots effort is really the true cure for healthcare
13:45 Albert Einstein's famous maxim, "The thinking that got us to where we are is not the thinking that will get us to where we want to be"
14:30  The issues of waste, inefficiency, and outright fraud — how current health policies enrich the very few, at the expense of the "ordinary American"
16:30 "The answer to changing the system isn't incremental.  It is dramatic."
16:40 Parallels to the disruption of the transportation system from Uber/Lyft (ridesharing) and Priceline (airline and hotel booking)
17:40 How Cristen Dickerson (a radiologist in Houston) and her company Green Imaging is bringing "the Priceline model to Radiology"
19:30 Inspiration from radical change agents who bring a "stroke of genius" to fixing healthcare
20:30 President Obama and the passage of the Affordable Care Act that led to an exemption of Christian healthcare sharing ministries
22:45 Finding a way to make the medical sharing model (a non-insurance solution) mainstream through the founding of Sedera
25:00 The story of his founding of The Karis Group (now Point Health) to help patients shop for cash pay options for healthcare services
27:40 The exploitation of government regulations related to the Medical Loss Ratio in order to drive health insurance profits
28:30 "The system is working perfectly for what it is designed for.  It is designed to let the big hospitals consolidate and drive up prices."
29:20 The "smoke and mirrors" tactic of  duping patients to pay more for urgent care by billing as an ER (paying 3X more for the same care!)
30:30 How a free market based on innovation and cash payment can improve the patient-provider relationship
31:40 Referencing the work of Dr. Keith Smith (Surgery Center of Oklahoma) in creating lower costs and transparent prices
32:30 The transformational potential of Direct Primary Care
34:00 Dr. Dale discusses the work of his son Matthew Dale (CEO, Point Health)
35:00 Unleashing the power of consumerism in healthcare by creating tools that enable cost-conscious shopping
37:00 Dr. Dale explains how figuring out how to get better care and easier access at a lower price will ultimately transfer wealth to the American people.
39:00 Mobilizing CEOs to "fire the healthcare system" with inspiration from Harris Rosen who saved $440M with his employer-sponsored plan
42:00 "Directing dollars into a free market ecosystem with open, fair, and transparent pricing will lead to easier access, higher quality, and dramatically lower costs."
43:45 Single Payer vs. Free Market – Dr. Dale discusses the impact of health policy in the future
45:30 Searching for the American Dream – "The free market can show people how to thrive."