Podcast: Play in new window | Download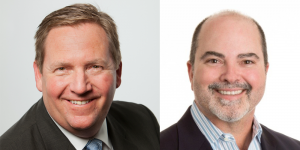 We are discussing "Price Transparency and Free Market Healthcare" with Dr. Keith Smith, co-founder of Surgery Center of Oklahoma and Sean Kelley, Founder & Managing Partner of Texas Medical Management. Keith and Sean are the forefathers of price transparency as they have been providing upfront, transparent prices to patients for decades. This is one of our more controversial episodes to date, as we cover with brutal honesty, the systemically broken healthcare system that allows patient fleecing, price gouging, excessive profiteering, and limited competition to establish a market clearing price.  This provocative interview will raise important concepts such as the needs of the buyer, the importance of price transparency, and why free market principles and bundled pricing for surgical procedures are necessary.  Is there any difference between the healthcare industry and a Mexican drug cartel?  Is the value-based care movement flawed? Should the government recuse itself from any conversation having to do with health value? Tune in to find out!
This is a special joint episode between Race to Value and Point Health, released alongside the ACLC Intelligence Brief entitled "Revealing Value? Hospital Price Transparency".  This brief can be downloaded here.
Episode Bookmarks:
02:00 Download the ACLC and Point Health Intelligence Brief entitled, "Revealing Value? Hospital Price Transparency"
02:30 Introduction to Keith Smith and Sean Kelley – the forefathers of price transparency
05:00 Dr. Smith shares the story of his founding of Surgery Center of Oklahoma – a free market ASC with fully transparent, bundled procedure pricing
06:00 The "rising terminator class of Administrators" and why Dr. Smith started seeing Medicare patients for free!
07:00 "We were accomplices to financial crimes that were devasting to patients." (The fleecing of patients by profiteering hospitals)
09:00 Sean discusses the founding of Texas Medical Management (formerly Texas Free Market Surgery)
10:30 85% of all surgical dollars go to facilities! (Motivation to move cases out of the hospital that should be done in a surgery center)
12:00 "Really good doctors are not paid more than bad doctors.  In fact, it is often the opposite."
13:45 Sean reflects back on the early leadership and inspiration of Dr. Keith Smith in starting TMM
14:50 "The only reason I stayed in medicine is to be a part of a solution that brings doctors and patients back into relationship models that eliminate all the BS."
15:30 Only 25% of all healthcare dollars spent actually go to people providing care!
17:00 "Changing the way that healthcare is purchased by employers and TPAs is the most critical part of the survival of free market providers."
18:30 Medical Tourism and how patients are travelling from all over the country (and the world) for free market surgeries!
22:30 "The healthcare system is working as it is designed – it is a cartel; there is no mistaking that."
24:30 Dr. Smith expresses his frustration with influencing peddling in health policy and how industry consolidation is driving up prices
26:20 Self-funded buyers are demanding transparent pricing and a stop to price gouging.
27:00 "The DC regulatory machine, brokers, and consultants needed a good thumping."
29:00 Helping other surgery center disruptors with price transparency models to build critical mass across the country
33:00 The challenge of industry insiders and lobbyists to fight price transparency ("Washington is not the solution.")
34:40 Sean discusses how a local employer challenged the "cartel" which led to Direct Primary Care and Free Market Surgeries
36:00 Referencing Rick Scott (former HCA CEO) on why hospitals are not going to fix the problem of high healthcare costs
37:30 Dr. Smith on why the new Hospital Price Transparency regulations won't work…but it will change the narrative
39:30 Correcting the definition of price transparency so it includes total costs (not just patient out-of-pocket costs)
41:30 How hospitals are blocking search engine results for price transparency
42:30 The best patient advocate is an independent primary care doctor that doesn't work for the hospital!
43:30 The entrepreneurial response to disrupt a broken system (ex: Atlas and Sesame)
44:30 Direct Primary Care that are rebelling against the insurance system
47:00 Why health insurance companies actually want more spending
48:00 Dr. Smith on how is constantly creating new bundles for episodes of care (and he is willing to share his knowledge!)
50:30 Transparency does not create an increase in prices!  And why "the race to the bottom" is a myth as well.
52:30 Innovation is needed drive down cost structures (ex: 30% of revenues of surgical practices are spent on billing and collections for bad debt!)
53:00 "There is no such thing as a race to the bottom.  That is flawed economic thinking. What you have is a race to a market clearing price."
55:00 "The only concern should be the needs of the buyer…and the buyer is sovereign."
56:00 Providing value to the purchaser is key.  There needs to be competition in the market.
61:00 How the value-based care movement impacts a free market surgery center based on price transparency
62:00 Should the government recuse itself from any conversation having to do with health value?
64:00 Dr. Marty Makary and "The Price We Pay"
67:00 The dichotomy of value-based care and hospitals and how ACOs can used to minimize system leakage and increase profits
71:00 Reflecting on the price transparency movement and how that has changed patient lives for the better