Podcast: Play in new window | Download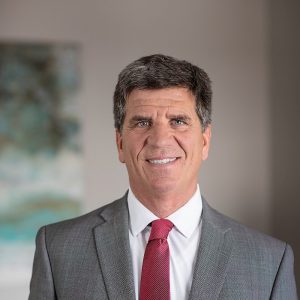 Our guest this week is Dr. Jim Walton, President and CEO of Genesis Physicians Group. Dr. Walton was drawn into medicine at an early age – he followed his dad making house calls, going to nursing homes, and forging deep ties in the community. His clinical work throughout his medical career was focused in poor communities, coordinating care for complex patients from diverse backgrounds.
As an experienced and innovative physician leader, Dr. Walton provides executive leadership to more than 1,700 physician and allied health members in a North Texas independent practice association. He also established and leads the group's ACO which is focused on creating physician-led risk-based solutions. Dr. Walton's passion is engaging physicians to stay independent by providing them with a population health infrastructure for succeeding in risk. Add that to his passion for treating the underserved and caring for those living on the extreme fringe of vulnerability, it's easy to see why he is an ideal leader in the race to value.
Episode Bookmarks:
05:05 Dr. Walton shares his prior experiences in treating marginalized populations
06:30 A personal patient story that had a profound impact on Dr. Walton's career in service to the underserved
08:20 Establishing rural clinics to care for the uninsured and AIDS patients in the early nineties
10:00 Developing community medicine strategies to mitigate racial disparities in care
11:40 "The role of the profession of medicine is to design solutions to improve community health."
14:00 Starting a value journey with a legacy model, fee-for-service physician IPA
15:40 Succeeding in a Medicare ACO provided confidence to take risk with Medicaid
18:20 The importance of solving community-based social issues and lessons learned fromMedical Home Network
19:30 Integrating both clinical and social determinants of health data to develop an AI-based predictive analysis
20:00 Building an infrastructure for social interventions to better care for Medicaid patients
22:00 Value-based care as an enabler of physician independence
23:00 Physician leadership involvement in the structure of financial rewards to incentivize practice transformation
25:00 Dr. Walton discusses how his physician-led risk-bearing entity is competing with PE-backed firms and hospital systems
25:30 "The joy of practicing medicine can be found in a team-based, physician-led model that promotes independent practices."
27:30 Dr. Walton on how managed care contributes to physician burnout and why value-based care is different when built by physicians
30:30 Tapping in to both the intrinsic and extrinsic motivations of physicians to improve patient care
33:30 How diminishing fee-for-service rates creates a deleterious treadmill effect with doctors (unless they adopt value-based care)
36:00 Developing a compelling value proposition for payers
39:30 COVID-19 as the ultimate crucible for testing the resiliency of physicians
41:00 The siphoning of patients by urgent care facilities and retail primary care models
42:00 Primary care redesign of patient panels leading to specialization in chronic disease
43:00 Responding to emergent physician needs during the pandemic
43:45 "Prospective payment is the destination"
45:00 Dr. Walton discusses how the ACO Provider Relations team engages physicians
47:00 Tapping into the clinical intuition when stratifying risk in a patient population
48:30 Dr. Walton speaks about how younger physicians will find purpose in their practice of medicine
53:20 Parting thoughts about the inspiration of Dr. Don Berwick and the Triple Aim
55:00 "Value-based care allows us to reimagine our professional duty to improve quality, reduce unnecessary suffering, and eliminate health disparities."