Podcast: Play in new window | Download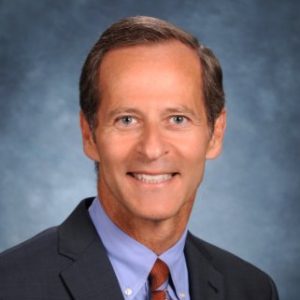 The COVID pandemic has taken the lives of 1 million Americans in two years (more than twice the amount of Americans who lost their lives in WWII in four years).  This grim statistic came about because of a fundamentally broken, fragmented, expensive, inequitable, and occasionally unsafe healthcare system.  If the mission of our $4 trillion healthcare system is to improve health and prevent death from disease, we could look to no greater example of failure than the COVID-19 pandemic.
Global pandemics are always horrific, but they also represent wonderful opportunities to learn by taking advantages of the crises invoked. The COVID crash of American healthcare is not unlike an airline crash.  Failure to learn and overcome our structural and cultural flaws will have calamitous results.  The airplane (American healthcare) will continue to crash again and again.  We would never tolerate these failures in aviation, but why do we accept them when it comes to healthcare?  The answer ultimately comes down to misalignment of financial incentives (fee-for-service medicine) and cultural headwinds related to structural racism, American exceptionalism, lack of trust, and tribalism.
On this week's episode of Race to Value, we interview Dr. David Nash about his new book co-written with Charles Wohlforth, "How COVID Crashed the System: A Guide to Fixing American Health Care."  Dr. David Nash is among the world's most respected experts on health care accountability, quality, and leadership. He is the founder of the Jefferson College of Population Health in Philadelphia and remains its founding dean emeritus.  In this interview, we do a deep dive on his new book explaining what went wrong as it relates to COVID and health care delivery.  This is a must-listen podcast as you will hear the unfiltered truth about the pandemic from the nation's foremost prophet of population health.  This podcast will make you angry and sad, but it will also leave you with optimism for the future of value-based care and population health management.  We can get better and do better by those we serve – we can win this Race to Value.
Episode Bookmarks:
01:30 The opportunity to learn and take advantage of the COVID-19 pandemic so we may heal a broken healthcare system
03:00 Introduction to Dr. David Nash, one of the world's most respected experts on health care accountability and population health
05:00 America's COVID crash and the realization of a broken, fragmented, expensive, inequitable, and occasionally unsafe healthcare system
07:00 Dr. Nash provides perspective on the 1 million American citizens that died
08:00 "Half a million Americans died fighting WWII over a period of 4 years, and it is mind boggling to see how COVID-19 killed twice as many in half the time."
08:30 Recognition of the fragility of the healthcare system pre-pandemic
08:45 "If the mission of a $4 trillion a year healthcare system is to improve health, we are not doing such a good job."
09:00 The Four Horses of the Pre-Pandemic Healthcare Apocalypse: 1) Depression, 2) Opioid Abuse, 3) Alcoholism, 4) Suicide Ideation
09:30 "The Baby Boomer Generation is going to end up living longer than the Millennial Generation if we don't do something about our healthcare system."
10:30 Investigating the COVID crash like we would an airplane crash
11:00 "The pandemic shined a spotlight on structural failures, social determinants of failures, and the failure of our healthcare system to have a clear mission to improve health."
11:30 American exceptionalism and the hubris of political leadership
13:30 Failures of government: lack of communication, lack of understanding, and a lack of transparency
14:30 Early warnings from Italy in early December 2019 telling us that the pandemic was coming
15:00 President Trump's pathetic goal to re-open the economy by Easter Sunday 2020
15:30 Failure at all levels of government (ex: White House, FDA, CDC, HHS)
16:00 "The Greatest Failure of Leadership in Our Time" (Referencing NEJM Editorial, Oct. 2020)
16:30 The passage of Medicare in 1965 led to a divergence of healthcare and public health due to economic incentives to overbuild hospitals and overutilize medical procedures
18:00 40-50 years of underfunding our Public Health infrastructure at the expense of a $4T healthcare industry
18:30 1/4th of all healthcare spending is wasteful and of no value (Referencing JAMA Article, Oct. 2019 from Will Shrank, et al.)
19:00 Reallocating wasteful healthcare spending to fund public health and community health workers?
19:30 The Power of Determinants of Health (i.e. Zip Code, Credit Score, Structural Racism, Inadequate Education, Gun Violence)
20:00 1-in-4 people in Philadelphia live in poverty (and half of them are in "deep poverty")
21:00 African Americans have 7-8X higher mortality from COVID-19 than white populations
22:00 Fee-for-service medical practices that faced revenue disruption, laying off healthcare workers and facing bankruptcy
22:30 Hospital leaders that rallied together during the pandemic
23:30 Complex cases of cardiac disease, orthopedics, neurosurgery, and cancer keep hospitals in business
24:00 Dr. Nash's shares the story of his physician daughter who wore a garbage bag to work because her hospital did not have an adequate PPE supply
24:30 "This airplane (healthcare) is going to crash again and again.  We would never tolerate this in aviation."
25:00 The vulnerability that was created by American exceptionalism
27:00 Balancing patriotism and pro-capitalist views with the recognition of flawed aspects of our American culture
27:30 "Rugged individualism" and the lack of trust in government leadership
28:00 Social sciences research showing how other countries have stronger communities and trust their governments more (Referencing "Bowling Alone: The Collapse and Revival of American Community")
29:00 State governors that refused mandates for masking and prior evidence of vaccination
29:30 Advocates for non-evidence based treatment (ex: Ivermectin)
30:00 "American culture led to a toxic witches brew of over-confidence."
30:30 The invention of mRNA technology at Penn years ago led to COVID-19 vaccines by Moderna and Pfizer
31:00 Population health outcomes that are worst in the world juxtaposed to medical research that is the best in the world!
32:00 Life expectancy was already dropping in the U.S. in the time preceding the pandemic
32:30 The harmful culture of "hero worship"
33:00 Medical mistrust in the African American community stemming from the Tuskegee experiments
34:00 Lack of trust, deep racism, rugged individualism, and the over-reliance on science created a "cultural headwind" that prolonged suffering and cost American lives
35:00 The difficulties in understanding that mask wearing protects others (Why care about others in a tribal culture?)
36:00 Health inequities in African and Latin American communities
37:00 Dr. Nash reflect on his sadness for why safety net hospitals are even needed ("the only country in the western world without universal healthcare coverage and universal access to care.")
38:00 Lack of primary care coupled with structural failures leading to poor healthcare outcomes in minority populations
39:00 "If you are poor in America, you are almost by definition ill health."
40:00 Dr. Nash shares his optimism for the future of value-based care and population health management
42:00 Private sector innovation led by entrepreneurs (Referencing Dr. Stephen Klasko and "Health Assurance")
44:00 Should we also be optimistic about public health?
45:00 "Public health saved your life today — you just don't know it." (referencing Dr. Leana Wen and her book, "Lifelines")
46:00 Spending on public health = $400 per capita (compared to $11k per capita for the healthcare system!)
47:00 "We have to put public health on the same pedestal that we put sub-specialty medicine, requiring us to go deep into the medical training system."
48:00 The misalignment of societal benefit and financial rewards leading to poor emphasis on public health infrastructure
50:00 "Reevaluating our mission may lead us to have a better appreciation for the power of Public Health."
51:00 The financial stressors on fee-for-service healthcare during the pandemic leading to CARES Act relief payments
56:00 Dr. Nash provides perspective on "Bright Spots" in the healthcare industry (Payviders, disruptive primary care companies, bundled payment models)
58:00 "When we change economic incentives by aligning them towards health, we improve clinical outcomes, reduce waste, and improve patient satisfaction."
58:30 "The pessimist sees difficulty in every opportunity. The optimist sees opportunity in every difficulty". – Winston Churchill
61:00 Dr. Nash's parting thoughts on applying lessons learned to find a path to healing
63:00 "When the dying stops, the forgetting begins — that is our culture.  How COVID Crashed the System is all about prolonging the conversation."
64:00 Preorders now available for Dr. Nash's new book at Rowman and Amazon with a release date planned for September 2022