Podcast: Play in new window | Download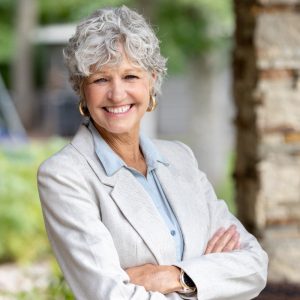 Many factors impact our health beyond genetics and aging.  Collectively, these are called social determinants of health and include factors such as education, housing, income, occupation, hunger, language, literacy, where we live, and access to affordable healthcare services. However, there is a gap in the current list of social determinants of health, and that is the influence of "information" or an "information ecosystem" on patients' behavior, engagement, and health outcomes. It is critical to consider "information" as another social determinant of health since it can be used to drive positive patient health outcomes.  How we deliver it, where we deliver it, and who delivers it is crucial to value-based health care transformation and patient-centeredness.
So, how do we harness this idea that information can change health outcomes?  To answer this question, we have invited Debbie Welle-Powell back to the Race to Value!  As a 30-year healthcare executive veteran, value-based care thought leader, and educator, she is committed to the empowerment of change management principles to drive population health at the intersection of patient engagement and information sharing. In this episode, we discuss what is needed to empower the patient and clinician, technology-enablement and value-based payment to fine tune the delivery system, and the information ecosystem needed to drive healthy outcomes.
As a companion to this podcast, make sure to read Debbie's new article on this topic.  It is available for download on the Race to Value webpage for this episode!
Episode Bookmarks:
01:30 Introduction to Debbie Welle-Powell, a healthcare executive veteran whose work focuses on delivering affordable and accessible high quality care.
02:45 Reference previous R2V episode – "Climbing the Mountain: Reaching New Heights for a Transformative Future")
03:00 Read the companion article to this interview on the Race to Value episode website!
03:45 Debbie provides a brief update on her professional work in value-based care (and her mountain climbing adventures!)
05:30 The influence of "information" or an "information ecosystem" on patients' behavior, engagement, and health outcomes.
06:30 Should we consider information as another Social Determinant of Health (like transportation, education, housing, and food security)?
07:30 "Information only really matters if it helps patients change behaviors.  The delivery of information is crucial to empowering health outcomes."
08:30 "The American healthcare system is not as patient-centric as it claims to be because of a failure to provide empowering information."
09:00 The roles of clinicians and patients to improve health literacy.
10:00 Patient noncompliance – Ex: 20-30% do not pick up prescriptions, 30-40% do not follow-through on referrals.
10:45 The challenges of interpreting and addressing SDOH challenges to avoid unnecessary utilization.
12:00 The importance of the patient-provider relationship. (Eric shares insights from his healthcare trip to Cuba.)
14:30 Technology enablement and health system evolution to better address patient information needs.
15:00 Improving patient engagement through the online user journey (i.e. the digital front door).
15:45 Debbie shares a personal example from her cancer journey where the care team failed to provide adequate information.
17:00 Half of patients seeking receive misleading information when independently searching online sources.
17:30 The opportunity for clinicians to provide trusted and reliable online educational resources.
18:00 The hyper-saturation of online content (e.g. 500 hours of content uploaded to YouTube per minute!)
18:30 How the value-based care movement provides incentives for improving patient engagement.
19:30 The use of Generative AI in the clinical setting to help patients better navigate their care journey.
20:45 Merging the science of medicine with the art of information – how to best engage patients during a formidable time of distress.
22:30 Realigning healthcare investments into patient engagement information systems, AI-based tools, and team-based care delivery.
23:30 The need for change management tools at the system-level to improve patient engagement.
24:00 Transforming clinical practice using the Prosci ADKAR change management model.
25:45 Creating a patient advisory council to guide health systems in the optimal curation of patient information.
26:30 Addressing chronic disease through online resources, team-based care delivery innovation, and value-based payment.
27:00 The importance of neuroplasticity (rewiring of the brain's neural pathways) to reinforce new habit formation.
28:00 Mountain climbing as a metaphor for behavior change in chronically ill populations (i.e. dealing with pain, incremental progress).
28:45 The overwhelming challenges of addressing SDOH in underserved communities.
30:00 Differing perspectives on the role of the individual in health accountability.
31:00 Merging system-level patient-centered engagement with individual-level accountability.
32:00 Deploying information tools to empower health and improve SDOH screenings.
32:45 Rethinking medicine to live better longer (referencing new book, "Outlive: The Science and Art of Longevity" by Dr. Peter Attia).
34:00 "Poor health literacy is a public health problem." (9 in 10 adults exhibit poor health literacy when under extreme stress.)
34:30 Population health resources should be written at a 5th grade level to ensure they are readable, actionable, and trustworthy.
35:00 Improving Health Literacy Could Prevent Nearly 1 Million Hospital Visits and Save Over $25 Billion Per Year. (see UnitedHealth study)
35:30 The importance of primary care in empowering patient education.
36:30 A recent court ruling threatens access to critical preventative care for more than 150 million people! (see USofCare Preventive Services Resource Hub)
38:00 The importance of Patient Advisory Councils in care delivery design (e.g. telehealth, AWV campaigns, patient portal design, refill strategies)
38:45 CBO Partnerships as an opportunity to "learn, course correct, and transform."
39:00 The flawed structure and lack of funding for a Public Health system that improves health equity and fosters patient trust.
41:00 The intergenerational impact of health information in improving health, supporting families, building social cohesion, and ensuring economic competitiveness.
42:00 What is the role of government in creating a healthy, well-educated population?  How can CMS improve beneficiary engagement?
42:30 Prioritizing multipayer alignment, administrative simplification, and health equity accountability to promote value-based care.
43:30 The 21st Century Cures Act is a health policy focused on information sharing and care coordination.
44:00 Creating accountability in underserved communities through workforce competency and alignment of payments.
45:00 "You can't talk about quality unless you talk about equity."
46:45 ADKAR is an acronym for the five outcomes of successful change management: "Awareness, Desire, Knowledge, Ability, and Reinforcement".
47:00 Debbie discusses the systemwide application of ADKAR as a powerful tool for change management at an individual level.
48:00 How did the ADKAR change management model improve care delivery at Essentia Health?
49:45 Applying change management principles to achieve patient-centricity.
50:45 The promise of precision medicine (at the individual level) as a compliment to community health (at the group level).
52:30 Developing a roadmap to make wellness and prevention a priority (versus sick care and chronic disease management).
53:30 Parting thoughts from Debbie on actions that can be taken today to improve patient communications.