Podcast: Play in new window | Download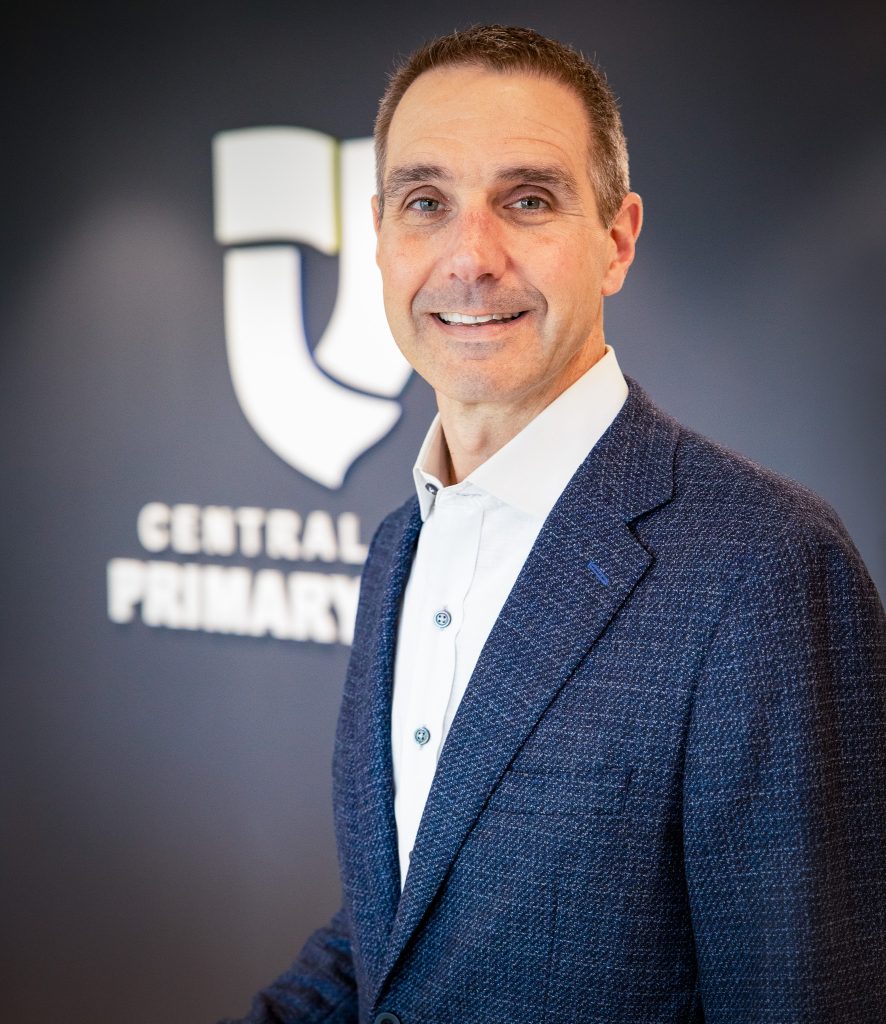 Innovation and partnership are the twin engines that propel us into a new era of healthcare. The fusion of cutting-edge technology and clinical innovation, empowered by collaborative relationships, can revolutionize primary care. This cohesion of innovation and partnership makes primary care more accessible, effective, and patient-centered than ever before. There is no better example of primary care modernization than Central Ohio Primary Care (COPC), the largest physician-owned primary care group in the United States with over 480 physicians and 83 locations in central Ohio. Rooted in a long history of clinical excellence and a commitment to the highest ethical standards, COPC is building a new holistic model for primary care that gives physicians time to build relationships with their patients and one another. Through ACO REACH, full-risk delegated capitated Medicare Advantage Plans, and direct-to-employer value-based arrangements, they are able to engage their entire team in the innovation of their primary care model. Furthermore, through partnerships they are able to share risk and build a pathway to sustainability in the provision of value-based care for decades to come.
Joining us on the Race to Value this week is Donald Deep, M.D., the CEO of Central Ohio Primary Care. In this episode, we discuss the modernization of primary care that is underway at COPC – including technology-enabled care efficiency, 24/7 access, care management, and post-discharge follow-up. We explore the successes of their Extensive Care Center and Comprehensive Home and Palliative Care programs. There is also in-depth discussion on low value care, the importance of payer partnerships, direct-to-employer strategies for commercial populations, accessing capital partnerships in full-risk MA, and collaborative leadership for success in VBC.
This episode is sponsored by Agilon Health, a company that partners with independent primary care practices that are leaders in their markets and helps them transition to value-based care success in the Medicare program.

Episode bookmarks:
01:30 Introduction to Donald Deep, M.D., the CEO of Central Ohio Primary Care (the largest physician-owned primary care group in the U.S.)
02:45 Referencing prior episode featuring Dr. Bill Wulf ("The Value Game": Achieving Success with Capitated Risk and Patient-Centered Primary Care)
03:00 This week's episode is brought to you by Agilon Health
04:30 COPC has directing 2,200 employees across 90 locations covering six counties and has been on a value journey since 2010.
05:30 The modernization of primary care at COPC.
06:30 Patient care coordination that includes technology-enabled care efficiency, 24/7 access, care management, and post-discharge follow-up.
07:30 "We are responsible for the care of our patient population, even outside of the exam room."
07:45 Empowering PCPs to spend more time with patients and engage patients and families in the care process.
08:00 Addressing prevention and SDOH requires a modernized primary care model.
08:45 Extensive Care Center (ECC): A Novel Approach to Reducing Emergency Department Visits and Observation Unit Utilization
10:00 The Extensive Care Center at COPC returns 95% of patients to the home (ER Avoidance) and prevents 2-3 hospital admissions each week.
11:00 Scaling the ECC model in co-location with Same Day Centers at COPC to provide immediate access for emergent primary care needs.
12:00 Addressing chronic disease in the extensive care center avoids unnecessary ER visits and hospitalizations.
13:30 Payer recognition of the ECC model, with high levels of patient satisfaction.
14:45 The Comprehensive Home and Palliative Care (CHPC) program at COPC provides primary and palliative care in the home setting.
15:30 Palliative care in ACOs have demonstrated reductions in 30-day readmissions, avoidable hospital admissions, and ED visits.
15:45 Advanced illness programs can consistently provide high patient and family satisfaction, reduce hospitalization by nearly 50%, and decrease costs in the last year of life by 20% to 25%.
16:30 The difference between palliative care and hospice.
17:30 Dr. Deep reflects on his experience as a hospitalist that repeatedly saw patients readmitted to the hospital due to poor symptom management.
18:00 "Palliative care is invaluable in primary care, and we must take it into the patient's home. Poor symptom management leads to unnecessary ER visits and inpatient stays."
20:00 The composition of the interdisciplinary team that provides comprehensive home and palliative care services.
21:30 Spending on low-value care range from $100 billion to $700 billion each year.
23:30 Identifying waste in the provision of primary care and defining clinical pathways that define value.
24:30 Patient advocacy for services provided outside of the practice in the promotion of high value care.
25:00 Demanding risk-adjusted outcomes for specialists seeing COPC patients. Providing RFPs to specialists to ensure accountability to expectations for high value care.
25:30 How PCP-led global capitation and compensation redesign incentivizes high value care.
27:00 Referencing a recent Morgan Health study that shows extreme variations in clinical quality for employer-sponsored health plans (e.g. statin medication adherence for CAD).
27:45 COPC's partnership with JP Morgan Chase to provide onsite health clinics, health coaching, behavioral health services, and after-hours access to care.
28:30 Dr. Deep explains COPC's advanced primary care model that is provided on a direct-to-employer basis.
29:30 Direct-to-employer care that is convenient, longitudinal, preventative, and consistent.
30:00 How partnering with Vera Whole Health expanded behavioral health services at COPC.
30:30 Providing an advanced primary care access point to large employers as a critical success strategy for VBC.
33:00 Dr. Deep discusses how the ECC model has allowed them to forge more collaborative partnerships with payers.
34:00 "Shifting of financial risk to prepayment (instead of Shared Savings) allows us to engage our entire team in the innovation of our care model."
35:00 Assessing data to identify high-risk patients. Developing win-win payer-provider partnerships.
36:30 The history of COPC's partnership with Agilon Health.
37:30 The COPC-Agilon partnership with COPE Health Solutions that led to the development of a primary care Advanced Practice Provider (APP) Fellowship Program.
39:00 The exciting potential of a new value-based care fellowship for APPs.
40:00 "The old way of delivering care where a physician does everything is not sustainable. Team-based care will ensure that we are sustainable decades into the future."
41:30 How the partnership with Agilon Health enabled value-based care transformation at COPC.
42:30 Finding a VBC enablement partner that truly believes in partnership (beyond just the provision of capital).
43:30 Parting thoughts from Dr. Deep on the importance of collaboration in value transformation.
45:00 "Leaders in healthcare must ensure that both their organization and the community they serve is strong. Doing that through trusted partnerships will make a lasting impact."