Podcast: Play in new window | Download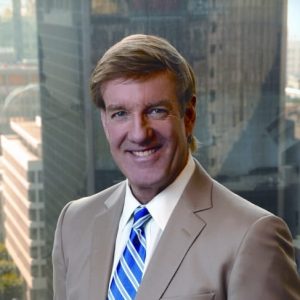 We are on an enlightening journey to transform American healthcare in the race to value. Medicare Advantage increasingly stands out as a superior vehicle for value transformation due to its ability to catalyze care delivery innovation through full-risk capitation. By promoting coordinated care and integration among healthcare providers, MA plans foster a patient-centric approach that improves overall care quality and health equity. Additionally, these plans prioritize preventive care and wellness initiatives and enable early identification and management of chronic disease, ultimately reducing healthcare costs. By incentivizing providers to prioritize outcomes over volume, Medicare Advantage is our path forward to a uniquely American healthcare system that we can be proud of.
Joining us this week on the podcast is Don Crane, former CEO of America's Physicians Groups. In this episode, he shares his valuable insights and expertise on Medicare Advantage and how it will shape our future in healthcare transformation. Join us as we explore the challenges and opportunities that lie ahead for Medicare Advantage and discuss the potential impact on the healthcare landscape!
Episode Bookmarks:
01:30 Introduction to Don Crane (Former President and CEO of APG) and the potential for Medicare Advantage to transform American healthcare.
03:30 Support Race to Value by subscribing to our weekly newsletter and leaving a review/rating on Apple Podcasts.
04:00 Don Crane joins the Race to Value again as returning guest. (Check out his prior episode on Primary Care Transformation!)
05:00 The explosive growth of MA and the evidence showing that MA plans deliver better economic and clinical outcomes.
06:30 How a capitation in Medicare Advantage enables population health outcomes through effective SDOH interventions.
08:00 The criticisms of Medicare Advantage from notable thought leaders Richard Gilfillan and Don Berwick.
09:30 Protection of the Medicare Trust Fund is the common point of agreement between MA proponents and opponents.
10:00 Don addresses the criticisms of risk adjustment gaming and the program's overall spend.
10:45 Is it necessarily a bad thing if MA costs more than Traditional Medicare if it provides better care outcomes and supplemental benefits?
11:30 "Spending more on Medicare Advantage makes all the sense in the world to me if it provides better outcomes and value for seniors."
12:00 The perspective from seniors enrolled in Medicare Advantage on the appropriateness of spending for supplemental benefits.
12:30 "The astronomical growth of Medicare Advantage should be celebrated."
13:00 The V28 HCC changes to the Risk Adjustment model for payment year 2024 will decrease the number of codes by more than 2,000 from the HCC model.
14:00 The adverse impacts of risk adjustment coding changes will increase administrative complexity and hurt seniors by reducing MA funding to the tune of $10B.
15:45 The need to evaluate both Traditional Medicare and MA to determine the best path forward.
16:30 Risk adjustment is grounded on the premise of fairness to both the payer and provider and should prevent both over- and under-payment.
17:30 "Risk adjustment is such an important ingredient in capitated payment models and provides a business case for addressing inequities in underserved communities."
18:30 Concerns about the elimination of risk adjustment and how that will adversely affect sicker patent populations through "cherry picking" during MA enrollment.
19:30 Don compares the bad actors in MA who perform upcoding to the overpayments and overutilization that occurs in Traditional Medicare.
20:00 Is the potential for upcoding exaggerated by detractors of Medicare Advantage?
20:30 Eliminated risk adjustment in Medicare Advantage is an example of throwing out the baby with the bathwater.
21:00 How Star Ratings work in Medicare Advantage to unlock bonuses and rebates when improving care quality.
23:00 Don discusses the importance of performance quality measurement and why Stars Rating program is so effective.
25:00 Overall MA spending is 2-5% higher than Traditional Medicare –does that additional investment spawn care delivery innovation and improved patient outcomes?
26:30 Sachin Jain's Op-Ed discussing how MA plans perform better on several key quality measures, with annual beneficiary costs that are about 40% lower than traditional Medicare.
28:00 The flawed thinking in comparing overall spending between Traditional Medicare and MA programs and why MA is the better vehicle for value-based care.
29:00 The positive impact that the provision of MA Supplemental benefits has on social determinants of health.
30:00 The new science of studying the ROI of SDOH investments to improve overall population health.
31:00 The silver lining of the MA debate in creating the opportunity to save American healthcare.
32:30 We are moving in the direction of 70-80% MA enrollment over the next decade, whereby making it an attractive vehicle for healthcare reform.
34:00 The blunt force instrument of Medicare fee schedule cuts and the need for a different tool in the health policy toolbox.
35:30 The double whammy of Medicare FFS spending cuts and the V28 Coding policy changes on the value movement.
37:00 Transitioning Risk Adjustment from Version 24 to Version 28 – how code eliminations impact Medicare Advantage?
38:45 MA Risk Adjustment coding changes will ultimately inure to the detriment of seniors, especially those in underserved populations.
40:00 The glacial pace of value transformation coupled with depletion of the Medicare Trust Fund is causing further FFS cuts to the Medicare Fee Schedule.
41:00 The need for the entire nation to rally behind value-based care to bring scale to the movement! (reimbursement cuts are not the long-term answer)
43:00 The "Meaningful Use" program as a perfect example of how "carrots and sticks" can scale the value movement.
45:00 The critical intersection between private equity capital investment and Medicare Advantage.
47:00 The advantages and disadvantages of capitalization and profit incentives from PE and VC investment communities.
50:00 The unshakable presence of health plans in the value-based care ecosystem.
51:00 Advocating for a mandate for health plans to offer capitation and why "Medicare For All" is not a realistic option.
52:00 Getting over the knee jerk hatred of health plans and instead turn them into a vehicle for value transformation.
55:00 A vision for the future of Medicare Advantage and as a moonshot opportunity to create a healthcare system we can be proud of.
56:45 The universal consensus that value-based care models are the way to go (and why we fail to adopt them at scale!)
58:00 Acceleration of capitation is our only hope.
59:00 Can Medicare Advantage transformation catalyze the attainment of the Quintuple Aim?
63:00 The problem of physician burnout and how it can be ameliorated by a value-based payment model.
64:00 The need for AI and scribing support to eliminate the burdens of EHR workflow.
64:30 How advanced Primary care models are more effectively in addressing societal challenges with chronic disease.
68:00 Parting thoughts of optimism for a brighter future in value-based care.