Podcast: Play in new window | Download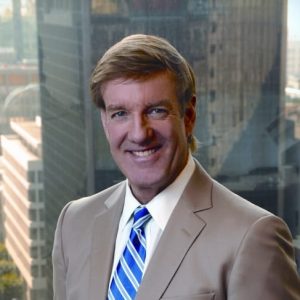 The need to strengthen and empower primary care, like the drive towards health equity, is one of the great causes célèbre of American healthcare. As David Blumenthal and Lovisa Gustafsson recently wrote in the Harvard Business Review:
"America's health care system seems, paradoxically, both endlessly innovative and profoundly dysfunctional. On the one hand, we hear almost daily about flashy new ventures like, most recently, Amazon's recent purchase of One Medical, a large provider of primary care, that promise transformative improvements in health care efficiency, quality, and service.
On the other hand, the day-to-day performance of the U.S. health care system is an international embarrassment. The United States spends twice as much as any other high-income country on health services while its maternal mortality, infant mortality, preventable mortality, overdose deaths, levels of chronic illness, levels of obesity, and deaths from Covid-19 put it at the bottom of the pack in the developed world. The American public is awash in personal medical debt, and even the best-connected struggle to find a primary care physician."
In this week's episode of the Race to Value, we are going to highlight the plight of primary care in the US and share real-time updates of what is actually happening in the marketplace. This important dialogue will help us understand how to improve the role, standing, supply and compensation of primary care practitioners in the US.  Joining us the week is Don Crane, Former President and CEO of America's Physicians Groups. Don recently served as the Co-Chair of the National Primary Care Transformation Summit that occurred on July 25-29th, and we will be discussing with him the key insights from this important meeting. This was an event that the Institute for Advancing Health Value proudly sponsored, along with other key groups such as the Commonwealth Fund, Heritage Provider Network, Upstream, PCORI, Equality Health, Signify Health, and other important organizations leading in the value movement.  This event was made possible by our mutual friend Peter Grant, and Don served as a co-chair along with other healthcare luminaries Francois de Brantes, Dr. Clive Fields, Anne Greiner, Shawn Martin, and Elizabeth Mitchell.
Episode Bookmarks:
01:30 The need to strengthen and empower primary care, like the drive towards health equity, is one of the great causes célèbre of American healthcare.
02:00 "The American public is awash in personal medical debt, and even the best-connected struggle to find a primary care physician."  (Amazon's Foray into Primary Care Won't be Easy)
03:00 Introduction to Don Crane, Former President and CEO of America's Physicians Groups and the recent National Primary Care Transformation Summit
04:00 The PCT Summit had over 4,800 registrants, with 33 mini-summits, 26 plenary sessions and 150 faculty that were a veritable Who's Who in American Healthcare!
05:00 "Staying the same is the first step to getting worse.  We must change the way we do Primary Care, and the crazy ideas of today will be the genesis of breakthroughs tomorrow."  – Dr. Richard Merkin
05:30 Primary care is that no longer in the backwaters of medicine; it is now being seen as the backbone of the value movement.
06:30 Types of Primary Care: Suboptimal, Fragmented PPO Model vs. Optimal, Integrated HMO/Capitated Model
07:00 Reflections from Dr. Christopher Chen on the need for Primary Care Transformation
08:00 Primary Care Demand-Side: 96% of Medicare spend relates to individuals with multiple chronic diseases.
09:00 The need for coordination processes in primary care to improving quality and moderating costs.
09:30 Care Variation and Waste: 35% of healthcare is related to unnecessary, avoidable care that is wasteful.
10:00 The Improvement of Health as the Ultimate Goal: Better, Personal, Whole-Person Care to Prevent and Predict Disease to Reduce System Demand
11:00 Primary Care Bright Spots:  SCAN's Healthcare in Action, ChenMed, Oak Street, Iora, Privia, and agilon, CVS Aetna, VillageMD and Walgreens, Everside Health, Crossover, ConcertoCare, Geisinger at Home, etc.
12:30 Since capitation has been around so long, why has it taken so long to achieve high scale, consumer-centric, primary care innovation?
13:30 "The world has woken up and learned that Primary Care is the tool to eliminate waste. And when you eliminate waste, every dollar saved goes straight to the bottom line as profit."
14:30 "Primary care capital investment is a social good when it funds the proliferation of a value-based system."
16:00 Amazon Acquisition of One Medical:  "Amazon is the lurking megalodon, its 11-foot jaws and 7-inch teeth the largest in history. With the acquisition of One Medical, Amazon is no longer circling … but attacking." (Prime Health)
18:30 "Our wounded healthcare system is an embarrassment to the rest of the world and is bankrupting the United States of America."
19:30 Don shares insights from the PCT Summit session he moderated with Susan Dentzer and Francois DeBrantes about the Amazon acquisition of One Medical.
20:00 Does Amazon know precisely what steps it will take in the OneMedical/Iora deal?
20:30 Addressing lack of primary care access and absence of convenience with a digital front door
22:00 Leveraging full-risk global primary care reimbursement in long-term transformation
23:30 Liz Fowler (CMMI Director): "While there might be fewer payment models, they will move towards total cost of care approaches that will require a focus on advanced primary care and ACOs."
25:00 Don provides perspective on the goal of CMMI to have every Medicare beneficiary in an accountable care relationship by 2030.
26:00 "Let's bring value to Medicare Advantage. Only 14-15% of MA is truly capitated to physician groups downstream. True prospective, population-based payment in MA is really a rarity."
28:00 "Traditional Medicare is critically screwed up since it is so predominantly based on fee-for-service. ACO REACH is the gold standard of what we want."
29:45 Are we moving too slow in the transformation of American healthcare?
30:30 PCPs are underpaid and underappreciated a very long time because of money, and this has been a huge mistake in our system.
31:30 PCPs can't effectuate long-term changes in patient health status that amounts to savings at the system-level, with short-term capitation contracts.
32:30 Don shares his perspective on the underpayment of primary care and why fixing this is the lever to transform the American healthcare system.
33:45 "The best primary care groups in the country (e.g. Kaiser Permanente, WellMed, ChenMed) are not getting 1/3rd of what specialists are earning."
34:45 Don speaks about the need for multi-payer alignment to reach a critical mass of primary care capitation in the marketplace.
37:00 Estimated PE deal values for healthcare services doubled from 2016 to 2021, going up to $77.5B. Within primary care specifically, in the last ten years, total deals have increased from $15M to $15B!
37:45 One in five physician transactions involved primary care practices—a signal that investors are banking on profits to be made in the shift to value-based care models.
39:00 Balancing PE investor exit expectations and the creation of the right incentives – with needed marketplace regulations — to create socially good primary care investments.
41:30 The employer-sponsored health insurance marketplace covers 157 million Americans and is dysfunctional and ineffective in producing value in health.
42:15 Dr. Ezekiel Emmanuel advocating for the government to work with self-funded employers and insurance carriers to bring about universal change.
43:00 "Self-insured employers of Americans are really grabbing the reins and helping drive the transformation that is necessary."
44:00 Employers blaming ASOs and fully-insured health plans for not controlling the costs of healthcare.
45:30 The challenges of moving geographically dispersed employees into an evolved primary care model.
46:00 The cultural hierarchy in medicine where PCPs are at the very bottom of the caste system – how does this contribute to PCP burnout?
47:30 "Fee-for-service models are much worse for physician burnout than prospectively paid, population-based models."
49:00 The work of Barbara Starfield showing that primary care helps prevent illness and death, where increased supply is associated with better population health and more equitable outcomes.
50:30 The business case for increased funding of primary care and the need to address Social Determinants of Health (comparisons to European investments in social services)
52:30 Marrying medical care with social care – the solution to a more effective and equitable healthcare system!