Podcast: Play in new window | Download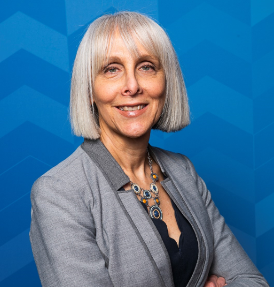 Health care is the largest employment sector in the US, and women account for 75-percent of the workforce. Gender equity in medical leadership is of paramount importance in value-based care to provide more meaningful and culturally-competent care with improved relational and clinical outcomes between patients and providers. Despite a female majority in the healthcare workforce, they are not proportionally represented within top leadership positions, where they account for less than 15-percent of executives. While women account for just over half of all medical school enrollments, they have consistently graduated from medical school at rates below their male colleagues, although that gap has narrowed in recent years. Further, only 18-percent of hospital CEOs are women.
Our special guest for this bonus episode is Dr. Charlotte Collins, Division Chief for The Center for Professionalism and Well-Being at Geisinger. Her work focuses on the provider experience to improve engagement, recruitment, retention, and communication, while benefitting patient care and experience, and reducing the risk for medical errors. The Center promotes cultural goals such as transparency, decentralized decision-making, and continuous quality improvement for the organization. In 2020, the National Business Group on Health awarded Geisinger with the platinum Best Employers: Excellence in Health & Well-Being Award for supporting the "enhancement and maintenance of personal and professional well-being" for staff.
In this episode, Dr. Collins shares insights garnered from her efforts to better understand women's needs in the health care workforce. During this time of consistent burnout among clinicians, and heightened awareness of the need for improved equity, it is critical to recognize the opportunity for women to take a more prominent role in leading value-based care transformation. This discussion will provide you with important insights on gender and pay equity, creating a female-friendly workplace, empowerment, and workforce resiliency. The value proposition of gender equity in leadership is crucial in the transition to whole-person care models that deliver on improved population health outcomes.
This bonus episode is a recording of an ACLC Peer Learning Session – watch here if you would like to see Dr. Collins' slides and hear the full audio.
Episode Bookmarks:
01:40 Referencing the ACLC Intelligence Brief on Women in Medicine and Introduction to Dr. Charlotte Collins
04:00 Kimberly Mueller explains the purpose of the ACLC in accelerating the transition to value-based care
05:00 Recent efforts in healthcare to support the advancement of DEI and Dr. Collins work at Geisinger
07:20 75% of the healthcare workforce is female, but there is an imbalance between men and women in leadership roles
08:30 The role that women leaders play in value-based care and how more women in medical leadership could improve clinical outcomes
09:30 The three pillars of Geisinger that inform population health and how the pandemic has impacted that work
10:15 The exodus of the healthcare workforce due to burnout and retirement, coupled with nursing shortages, has created a crisis
11:15 The development of the Geisinger Center for Professionalism and Well-Being and how it supports women in medicine
13:00 Overview of Geisinger's survey on women-centered medicine and clinical practice
17:45 How patients have potentially been impacted by sexual harassment, and the opportunities to address burnout and workplace fairness
19:30 Pay equity and transparency within the workforce and the creation of a "female-friendly workplace"
21:10 Addressing workforce policies that disproportionately impact women
22:10 The choice that women face in being a "good Mom" or a professional in the workplace
24:00 Geisinger's program to support workforce resiliency and emotional well-being (RISE – Resilience in Stressful Events)
29:00 Emergent design and the "bottom-up approach" to developing programs that foster ideas from front-line staff
32:00 How women and men can bind together and support their colleagues to advocate for more gender equity
36:00 The power of an organizational competency and scorecard for Equity ("you can't manage what you don't measure")
37:30 Dr. Collins provides advice to other women who are looking to advance in their careers by being proactive and taking risks
40:20 Dr. Collins shares her thoughts on the presence of 'imposter syndrome' with women in medicine
42:00 Why "women leaders are better listeners" and  how we need to foster collaboration and autonomy in the female physician workforce
45:30 The importance of scoring priorities in workforce resiliency and gender equity-related programs (e.g. child care options for workers)
48:00 The most important workforce benefit is work-life balance (not compensation!)