Podcast: Play in new window | Download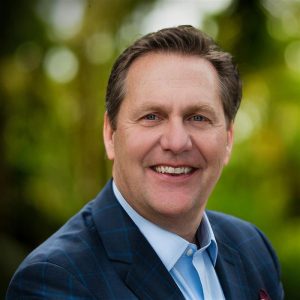 How can primary care physicians retain their independence in planning for future success in value-based care?  A medical practice must have access to capital to optimize physician workflow and improve patient experience; however, if it chooses the wrong partner, physicians will lose autonomy and compromise their own personal wellbeing.  Privia Health is a technology-driven, national physician enablement company that is on a mission to enable doctors and their teams to focus on keeping people healthy. Their goal is to transform healthcare by enabling physicians, and they want to build the largest primary care-centric ambulatory delivery system in the country. With a healthcare provider partner base of over 3,500 providers managing 3.9 million patients across eight states and the District of Columbia, they are well on their way. And their results in value-based care are superlative, as recently demonstrated by their most recent 2021 Performance Year in the Medicare Shared Savings Program yielding $99.9 million in savings.
Joining us in the Race to Value this week is Shawn Morris, the Chief Executive Officer of Privia Health. Shawn is a seasoned industry leader focused on building a platform that can transform the healthcare delivery experience for physicians and patients. He is driving initiatives to meet providers where they are on the transition to value, by building strategic partnerships with physicians, health plans, health systems, and employers to better align reimbursements to quality, affordability, patient satisfaction and provider wellbeing. In this podcast interview, you will hear from one of the leading voices in value transformation discussing such topics as risk-based contract progression, the importance of workflow optimization in supporting provider wellbeing, technology enablement based on the tenets of automation and consumer-centric innovation, effective governance and management of physician-led risk-bearing entities, bridging FFS to value through a multipayer contract portfolio, and the national movement to value-based care transformation.
Episode Bookmarks:
01:30 Register today for the "Population Health Equity: The North Star for Value" Virtual Event (December 1, 2022)
03:00 Privia Health — a technology-driven, national physician enablement company leading in value-based care transformation.
04:00 Introduction to Shawn Morris, Chief Executive Officer – Privia Health
06:30 Privia Health has expanded its healthcare provider partner base to over 3,500 providers managing 3.9 million patients across eight states and the District of Columbia.
08:30 "Our goal is to transform healthcare by enabling physicians. We want to build the largest primary care-centric ambulatory delivery system in the country."
09:00 Shawn describes the value-based care contract portfolio held by Privia's physician partners.
10:00 Average practice size of a Privia Health practice is 5 clinicians.
11:00 "If you are not focused on both patient experience and provider wellbeing, you cannot achieve success in value-based care."
11:30 The importance of understanding medical risk to run a success physician practice.
13:00 The five key elements of the Privia Platform to optimize value-based care performance.
15:00 Shawn describes the opportunity for value transformation in a physician practice landscape that is unsophisticated in managing risk.
17:00 Building hubs of transformation within states, starting with Single TIN anchor groups that are enabled by a technology and MSO wraparound capabilities.
18:00 Creating enablement for physicians by embedding insights directly into a unified EMR workflow.
19:00 The challenges of an un-optimized EMR workflow when physicians are forced to click in and out of disparate information systems.
20:00 Enabling provider access through relationship-based care and a purpose-built platform ("digital front door") built around the tenets of consumerism.
22:00 Workflow optimization to close care gaps, capture HCCs, and leverage specialty referrals within a high value network.
23:45 Post-visit, technology-enabled workflow optimization to ensure effective care management and improved outcomes.
24:30 Shawn provides an example of effective virtual care delivery.
25:30 Closing gaps through automated robotic processing that nudges patients and enhances data capture.
27:30 Consumer-centric innovations that can alleviate the administrative burdens of providers.
28:00 Search Engine Optimization can be used for service recovery and reputation management.
28:30 "Simplicity is the ultimate sophistication." – Leonardo da Vinci
29:30 Privia's ACOs (collectively known as the "Privia Quality Network") achieved shared savings of $99.9 million in the MSSP, caring for more than 112, 000 Medicare beneficiaries in 2021.
32:00 Shawn provides his perspective of how value-based government programs (e.g. MSSP) are driving transformation through trial and error.
34:00 Most of Privia's MSSP lives are in the Enhanced ACO track with the most financial risk.
34:30 Understanding provider maturity and value-based readiness across the continuum when calibrating an optimal risk profile in the MSSP.
35:30 Building the infrastructure for downside risk (e.g. escrow to insure the repayment on the downside, data science and analysis)
36:30 How Privia shares downside risk and financial upside with partner physicians (60/40 split with physicians receiving majority of payment on upside).
37:30 Building an effective governance model and pod structure that can manage risk-bearing entities and constituent physician practices.
39:30 Privia Health providers have high satisfaction with the platform (e.g. provider NPS of 54, 95% average provider retention over the past four years)
41:00 The CMS goal to have all Medicare beneficiaries in a value-based relationship by 2030 as evidence of continued risk progression in the industry.
42:00 Understanding provider needs, risk progression, and the importance of consumer-friendly doctor-focused technology.
43:00 "A value-based platform shouldn't serve just Medicare Advantage or Commercial patients. Physicians need the autonomy to focus on whole-person care for everyone."
43:30 The actuarial component of value-based care and how that leads to effective physician aggregation in risk-bearing entities at the state-level.
44:30 Privia Health customers are now the biggest source of new business referrals for the company.
45:00 How going public provided Privia with increased visibility and access to capital to support continued growth.
47:00 Privia Health is using FFS as a bridge to VBC success with practices realizing >90% practice collections predictability with a diversified revenue mix ($1.3B in total annual collections)
48:30 Shawn provides guidance on how to successfully navigate value transformation in fee-for-service given the slow progression of risk-based payment.
50:00 Most people don't realize that Medicare Advantage is still pretty much all fee-for-service.
50:30 Access is the key to value-based care success. RCM is the key to fee-for-service success.
50:45 The limitations of payers to administer capitation-based payment to medical groups (varying payer capabilities across states/regions)
51:30 The progression of risk in a medical practice – starting with upside-only models – to ultimately develop profitability in a more mature value-based care portfolio.
53:00 Shawn provides an example of building a RBE in Montana where there are currently no capitated MA risk contracts available.
53:45 Even in fully-capitated models, the bulk of provider payments (80-85%) are still paid out on a FFS basis to providers.
54:30 The importance of understanding benefit design in a commercial risk arrangement (e.g corridors, employer participation) to ensure success.
56:00 Only 32% of primary care physicians work in a private practice outside of corporatized care delivery business model.
57:00 "Privia does not employ providers. We want our community physician partners to be wildly successful by remaining independent."
58:30 Shawn provides examples of successful independent physician models with their clients in Georgia, Texas, Florida, California, and Montana.
59:45 "The tenets of our model are Single Tax ID, movement to VBC in a disciplined way, diverse income streams, and a focus on patient experience and provider wellbeing."
61:15 Recent strategic partnership with OhioHealth Health system to launch a medical group for independent providers throughout the state of Ohio.
61:45 Same-Store versus New-Market growth strategies driving the future of Privia Health.
65:45 Parting thoughts from Shawn Morris on how health systems should develop a physician alignment strategy for the future.