Podcast: Play in new window | Download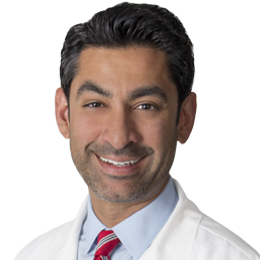 ChenMed is a family-owned, physician-run organization that was created to better serve low-moderate income elderly patients. Starting in 1985, Dr. James Chen created ChenMed as a one-stop shop where physicians are held accountable for their patients, and now ChenMed operates over 100 senior health centers across the US. The full-risk, capitation model of ChenMed aligns economic incentives where preventative value based care is the foundational framework.  However, what really allows ChenMed to transform care delivery in the U.S. is how they honor the sacred nature of the physician-patient relationship. The ChenMed model for primary care exemplifies the power of the provider-patient relationship and realigns physicians with their altruistic calling.  In doing so, clinicians are able to address the moral determinants of health that lead to improved health equity and social justice in our society.
Joining us this week is Dr. Faisel Syed, the National Director of Primary Care at ChenMed. Dr. Syed believes a physician-led culture can improve primary care influence and lead to a new era of transformation in the United States.  He is on a mission to restore the intimate and sacred nature of the doctor-patient relationship and, in doing so, create care models that can replicate at scale.  In this episode, Dr. Syed discusses how ChenMed honors seniors with affordable, VIP care that delivers better health. He shares how this moral consensus has an enormous impact on patients and the health of communities.  A physician-led culture in primary care, coupled with trusting relationships, can truly change the world!
Episode Bookmarks:
01:30 Background on Faisel Syed, M.D. and the full-risk capitation model of ChenMed
03:30 The ChenMed model as "old-fashioned medicine with technology that treats patients like family"
04:30 How family influence and emerging technologies created a calling to practice medicine
07:15 "We should restore the intimate and sacred nature of the doctor-patient relationship."
09:20 Don Berwick's article on "The Moral Determinants of Health"
10:20 "ChenMed starts with the mission to honor seniors with affordable, VIP care that delivers better health. That is our moral consensus."
11:00 Healthcare as a right – everyone deserves access to primary care, especially those in underserved communities
12:45 Referencing Michael Marmot's book, "The Health Gap: The Challenge of an Unequal World" and the impact of income inequality on health
14:30 "Understanding pathophysiology alone is not enough to improve health. We must address social determinants of health."
15:30 Faisel provides an excellent overview of SDOH and how ChenMed's relationship-based care model improves population health outcomes
18:30 1 out of 5 Americans (over 51 million) are living with a behavioral health condition and 20 million individuals have a substance use disorder
19:30 How a holistic (non-transactional) approach to primary care with aligned financial incentives impacts behavioral health outcomes
22:00 The sacred nature of healing relationships that goes back to the roots of shamanism (and how transactional economics limits healthcare effectiveness)
24:00 Reflections on how the ChenMed model supports healing through trusting relationships
25:00 How openness and trust between a doctor and a patient prevents avoidable ER visits
28:30 How a famous clip from "I Love Lucy" sums up physician burnout that results from the culture of a fee-for-service system
29:30 How ChenMed allows physicians to truly fulfill their purpose in practicing medicine (and how that prevents the burnout all too common in FFS)
32:30 Referencing the article "Primary Care, Specialty Care, and Life Chances" and how PCPs in a given geography correlate with lower mortality and improved societal health
34:00 Primary care doctors need "influence and leadership" to catalyze a national transformation of healthcare in our country
35:30 How PCPs must first become better influencers and then become a disruptive force in value-based care transformation
36:00 Referencing recent Deloitte survey of physicians that predicts a forthcoming shift in the U.S. healthcare model towards value-based care
38:00 Faisel discusses how medical schools should approach the redevelopment of their curriculum to support the future of value-based care
39:00 "IQ versus EQ" – the role of emotional intelligence in medicine to build powerful relationships that drive superior health outcomes
42:00 How financial risk in an accountable care model leads to enhanced profitability (and improved patient outcomes)
42:45 Unnecessary hospitalizations as the main contributor to waste in the U.S. healthcare system
44:00 How ChenMed is replicating their care model in low income neighborhoods across the country
45:45 "Replication at scale": ChenMed now has 100 centers in 12 states (quadrupling of size since Faisel joined ChenMed 4 years ago
46:30 How ChenMed develops doctors into mentor, coaches, and business leaders to influence the next generation of healers
47:20 "Our goal is to transform healthcare delivery in the United States."
48:30 How a physician-led culture can improve primary care influence and lead to a new era of transformation
50:20 Serving the greatest generation of patients and how health equity creates social justice
51:00 Visit www.chenmed.com to learn more and explore career opportunities