Podcast: Play in new window | Download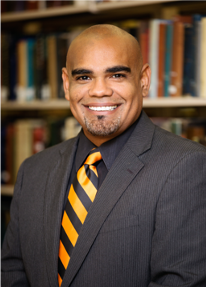 Physician groups are becoming the dominant type of new entrant into the ACO space and have been most successful in achieving savings to date.  Many in our industry think that physician-led ACOs are at a disadvantage in comparison to hospital-led ACOs because they lack the capital and the administrative firepower to spin up a population health infrastructure. RGV ACO, one of the leading Accountable Care Organizations in the country, has proven that physician leadership is actually the key ingredient to success in health value.
Located in the southernmost tip of Texas along the US-Mexico border in the Rio Grande Valley, RGV ACO has achieved its success with some of the most insurmountable odds imaginable.  In the Rio Grande Valley, more than a third of families live in poverty. Nearly half of the residents have no health insurance, and obesity, diabetes, and heart disease are widespread. This region, made infamous by Dr. Atul Gawande over a decade ago in the New Yorker article "The Cost Conundrum" was once the most expensive healthcare market in the country.  In response to the problems of its local community, RGV ACO was formed and took the charge to lead a revolution in health value.  Their success story shows that something truly magical can happen when physician leadership, innovation, and aligned incentives converge in a way to solve important problems in our health care system.
In this podcast episode, we are speaking with Edwin Estevez, the Chief Executive Officer of RGV ACO.  Edwin is a remarkable leader in our health care industry and will share his journey in health value.  Anyone interested in how leadership can transform the care outcomes in a community should listen to the story of RGV ACO.  We are in a race to make health value work in our country, and RGV ACO is a true success story of how to beat the odds and transform the lives of many.
06:45  Creating a competency-based framework for value-based care
07:40  Implementation of the ACLC Accountable Care Atlas
10:00  The Success of Physician-Led ACOs
13:00  When "something magical happens in value-based care"
15:20  Community engagement with high-risk populations
18:10  Tapping into the altruism inherent in the practice of medicine
19:30  Creating "interdependence" for independent physicians
22:14  Capital requirements for startup ACOs
25:15  Creative thinking and capital support from payers
28:17  Incentivizing for physician leadership and process transformation
32:40  Overcoming the "The Cost Conundrum" by refusing to fail
35:00  Engaging the community in a culturally appropriate way
36:00  Home Health Partnerships
38:42  Addressing Racial Disparities in Care and Health Equity
43:00  Developing a Patient-Centered Diabetes Care Playbook
48:55  Partnering with local grocery stores to improve population health
54:00  Edwin shares his passion for health care and education
58:00  Workforce Development for independent practices within an ACO
1:02    Next-level risk contracts and multi-payer strategies
1:07    Direct Contracting must be "physician-led" to be successful