Podcast: Play in new window | Download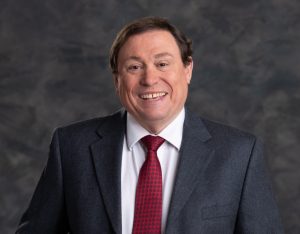 In a career focused on improving global health value through systems transformation, relationship-based primary care has been at the heart of Dr. Paul Grundy's crusade.  Dr. Grundy is a data transformation advocate, active writer, social entrepreneur, speaker on global healthcare transformation, humanitarian, diplomat, and trusted healer.  He has traveled the world more than any other physician that has ever lived and seen how other country's deliver health care.  Dr. Grundy is such a transformational force for social change that Nelson Mandela even called him a "good troublemaker" as someone who is always looking for innovative disruptions to benefit humankind.  We often reflect on those great leaders in American History who challenged us to be better…from JFK asking individuals to step up, and Ronald Reagan admonishing communists to join the free world, to Martin Luther King, Jr. who provided us with a powerful anthem for change with his work in advocating for civil rights.  In the healthcare history books Dr. Grundy will be known as a crusader with his own version of the "I have a Dream" vision for transformation!
Our guest this week is Dr. Paul Grundy, commonly known in industry as "The Godfather of the Patient Centered Medical Home." Although he didn't invent the medical home model, he gave it a voice, definition, structure, and made it real. The model is focused on that which is most important – the cultivation of a trusting patient relationship. Whether you call it a milestone or the finish line, that trusting relationship is critical in the race to value.
Episode Bookmarks:
02:00 Introduction to Dr. Paul Grundy – a humanitarian and healthcare legend in patient-centered care models and value transformation
04:30 Referencing Dan Pelino's book, "Trusted Healers" that was written about Dr. Grundy's worldwide crusade for better healthcare
05:00 Dr. Grundy's international healthcare experiences as a humanitarian and diplomat that has traveled more air miles than any physician in history!
06:00 Dr. Grundy's work with Nelson Mandela and how he become known as a "good troublemaker" looking for innovative disruptions to benefit humankind
07:00 How growing up in Africa informed Dr. Grundy of the importance of a traditional healer in creating relationships that drive better patient outcomes
07:30 "A relationship of trust must be the basis for an accountable health care delivery system that works."
08:00 Reflections from observing health systems all over the world and how Denmark is the leading example of relationship-based primary care
08:45 Research showing that relationship-based primary care reduces both healthcare costs and mortality rates
09:10 Dr. Grundy speaks about his prior work at IBM and how IBM viewed the Patient-Centered Medical Home as foundational for "system integration"
09:30 The history of the Patient-Centered Medical Home and how shared data underpins the success of the model
10:15 Accountable Care begins at the intersection of trusted healing (relationships) and systems integration (coordinated data sharing)
11:00 Formative experiences growing up in the African bush and how that enabled Dr. Grundy to understand and apply deeply held tribal beliefs into his own life
13:00 Dr. Grundy discusses how Quakerism and The Eight Laws of Social Change has been his guiding light to seek social impact through global health reforms and value-based care
16:30 How early followers are just as important as revolutionary leaders in creating social change
17:00 "The current healthcare delivery system is a form of violence when an episode of care is what is valued – whether that episode of care is necessary or not. We need a cultural shift away from an episode of care to managing population health."
18:00 The importance of accessing data at the point-of-care to improve population health outcomes
19:00 Eric engages Dr. Grundy on his leadership in the Patient-Centered Medical Home movement and how it is not unlike leading a social movement for civil rights
21:30 Dr. Grundy tells the story of how he received the 'Godfather' name by "changing the covenant" for primary care and data activation to achieve health value
25:00 Managing difficult diagnostic dilemmas and creating relationships of trust are the primary responsibilities for physicians
25:30 Specialized clinical programs (e.g. comprehensive medication management, behavioral health, education) are best delivered by interdisciplinary system in an integrated system
27:10 Building accountable care (like the Denmark health system) through integrated systems of care under the ownership of the physician
30:00 The impact that value-based care has on reducing physician burnout and why forcing physicians to be scribes is a terrible idea!
32:00 Teaching medical students that being a physician is "team sport" and redesigning for team-based care delivery
36:00 Referencing Dr. Grundy's book entitled "Lost and Found: A Consumer's Guide to Healthcare"
36:30 Dr. Grundy shares his views on healthcare consumerism and how patients can best navigate the obstacles that stand between them and high-quality, affordable healthcare
37:30 Access and availability is cornerstone of consumer-centric models and how Tom Lee, M.D. founded One Medical on this premise
38:00 Realignment of financial rewards with service through value-based payment and how low value care arises due to misaligned incentives
39:20 Community health centers as an consumer-centric model of care
41:30 "Data is going to do for a doctor's mind what x-rays did for changing a doctor's vision."
42:20 Referencing The Flexner Report (a landmark report of medical education written 110 years ago) and how healthcare is the last industry running on the "master builder" model
43:20 The superiority of a data-based population health model to augment physician brainpower
44:30 How to modernize healthcare through pattern recognition empowered by Machine Learning/Artificial Intelligence models
46:00 "Data supports the relationship of trust with the healer. Having both working together is what enables you to make a difference in someone's life."
46:30 Dr. Grundy shares a story of how understanding data allowed for an effective intervention to address food insecurity
47:30 Dr. Grundy differentiates Machine Learning from Artificial Intelligence and the implications of Natural Language Processing (NLP) as a branch of AI
52:00 The concept of self-driving cars and how computers can understand patient communication better than doctors!
54:00 The Value-Based Care certificate program at Western Governors University
55:30 Dr. Grundy provides parting thoughts on the importance of workforce development in creating a cultural shift for healthcare transformation
57:00 More information on ACLC/Innovaccer, CareAsOne, and the Get the Medication Right (GTMRx) Institute