Podcast: Play in new window | Download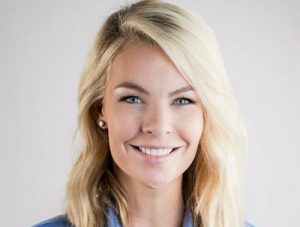 The Institute for Advancing Health Value has recently released two new Intelligence Briefs highlighting two major impactful events in the movement to value-based care.
2021 MSSP Performance Results Analysis:  The Institute analyzes 2021 performance data, sharing high-level program performance and examining savings across participation tracks, by the provider type, size and location of ACOs, and their experience in the program, and reflects on the future of the MSSP in light of the recently proposed changes to the program and the beginning of CMS's new capitated total cost of care model, ACO REACH.
The ACO REACH Final Cohort:  The Institute analyzes the incoming final cohort of provisionally-accepted REACH ACOs within the context of the model's history, analyzing the roster relative to GPDC's current participants, and sharing expectations for the future.  (This Intelligence Brief was sponsored by Bamboo Health.)
Check out this special bonus episode where Eric and Dan interview Kate de Lisle on her research analysis on these recent CMS announcements.  You may also download these Intelligence Briefs at  https://www.advancinghealthvalue.org/analysis-of-mssp-2021-and-aco-reach-2023/
Episode Bookmarks:
01:30 Download the new Institute intelligence briefs on the 2021 MSSP Performance Results and the ACO REACH Final Cohort
02:30 Background on Kate de Lisle, Senior Manager of Payment & Delivery Transformation at Leavitt Partners
04:00 Recently announced MSSP Results as an important bellwether for the success of the value movement
05:30 Total program savings of nearly $5.4 billion over the model's lifetime
06:30 5th consecutive year of net savings – has the MSSP demonstrated proof of concept?
07:00 Was 2021 a good year for the MSSP since the net savings wasn't quite as large as the year prior?
07:30 The average per beneficiary PMPM savings amount was $164 (double what it was in 2019)
08:00 81% of ACOs generated savings and 58% earned a Shared Savings bonus.  Quality scores were also high.
08:45 89% of ACOs taking downside risk generated savings (compared to 76% that saved in an upside-only track)
09:15 Risk-bearing ACOs generated $5.3M per ACO (compared to $2.9M for non-risk bearing)
09:45 ACOs led by physician groups realized the most savings.
10:00 Hospital-led ACOs realized a decline in savings.
10:30 Years of experience in the MSSP is no longer a straightforward predictive indicator of performance success.
14:00 Last month, CMS released the names of the 110 provisionally-accepted organizations selected to join the ACO REACH model starting in 2023
15:30 Only 47% of REACH applicants were provisionally accepted.
17:30 New cohort had similar profiles of selected groups accepting Global and Professional Risk.
18:00 New entrants are serving vulnerable and high-risk populations.
19:00 Groups moving from Next Gen ACO to ACO REACH
20:30 Far fewer payer-led ACOs in the new REACH cohort
21:30 What considerations did CMS take into account when selecting for participation in the new REACH program?
22:00 Sustained interest in ACO REACH from VBP enablement companies (e.g.Aledade, agilon health)
23:30 Provider-owned enablement companies participating REACH (e.g. Castell Health)
24:30 Upstart primary care companies accepted into ACO REACH (e.g. Oak Street Health, Iora Primary Care, ChenMed, Cano Health, Cityblock, ConcertoCare)
25:00 ChenMed  (a leading full-risk MA primary care practice in the country) is included in the new ACO REACH cohort.
25:30 OneMedical has also been accepted into the program.
26:30 The Institute for Advancing Health Value has a complimentary membership for provider organizations!
27:00 Will CMMI be sunsetting various APMs, including specialty care models like BPCI and CJR programs?
28:30 Kate speaks about the "weak signals" being broadcasted by CMMI around the future of the APM portfolio.
30:00 What impact will ACO REACH have on the CMS 2030 Goal?