Podcast: Play in new window | Download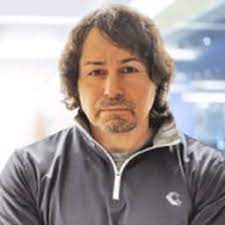 If you are looking for the most egregious profiteering and fleecing of American consumers of healthcare, there is no better example than that of the giant industry of middlemen called pharmacy benefit managers – PBMs for short – that are systematically gouging American businesses.  Most people are familiar with the few bad actors in the pharmaceutical industry.  For example, we think of the infamous "pharma bro" Martin Shkrelli that jacked up the price of his company's drugs – and then smirked his way through subsequent court proceedings.  However, the inner workings of the drug pricing game fostered by the non-transparent PBM industry is actually a far worse scenario that it is million times bigger – and more expensive – than the games of the pharma bad actors.  PBMs who collectively manage pharmacy benefits for 266 million Americans, routinely fleece American businesses using clever shell games that are the absolute antithesis of Value-Based Care. But there is good news…there is an upstart PBM – Capital Rx – that provides a more transparent, sustainable, consumer-centric, and ethical model in the administration of pharmacy benefits.
Joining us this week is A.J. Loiacono, the CEO and co-founder of Capital Rx.  A.J.'s company is the fastest-growing healthcare company in the country, serving more than one million lives across its customer base of payor entities, employers, unions, health systems, and municipalities. It grew by 400% in 2020 and doubled in size in 2021.  Capital Rx are the "good guys" in the PBM industry – they offer a pharmacy benefits spending platform that links providers, patients, pharmacies and plans to bring cost-effective care to employers and their workforce. On average, Capital Rx saves its clients 27% on drug costs, mainly by refusing to use the industry standard model for drug costs: average wholesale price. As a result, Capital Rx has achieved a 96 NPS score, compared to the industry average of 14 in healthcare. A.J. is a visionary leader in the health value movement and was recently named an Entrepreneur Of The Year® 2022 New York Award finalist by Ernst & Young. Under A.J.'s leadership, Capital Rx is modernizing our healthcare infrastructure to reduce costs and deliver superior care, and they have the highest satisfaction scores in the industry. In this episode, A.J. provides you with an unfiltered perspective on our need to reimaging pharmacy benefits in our country.
Episode Bookmarks:
01:30 Pharmacy Benefit Managers (PBMs) – the traditional PBM model is an egregious example of healthcare profiteering and consumer fleecing
02:00 The drug pricing game and non-transparent PBM industry has a far worse negative impact on society than "bad acting" in Big Pharma
02:30 Introduction to A.J. Loiacono and Capital Rx (the "good guys" in the PBM industry)
04:30 Prescription drugs are the fastest growing healthcare expenditure and consistently outpace other health spending.
05:30 Some employers devoting >30% of their health plans' total cost of care on pharma!
06:00 Half of patients with chronic conditions take their medications as prescribed due to high drug costs.
07:45 The slow compounding effect of incremental drug price increases year over year
08:00 The higher base of drug prices in the US (compared to other nations) and how R&D is recouped by fleecing American consumers
08:30 The opaque and inefficient PBM industry as another reason for escalating prescription drug costs
09:00 Consultant and broker compensation models are misaligned with goals of cost containment.
09:30 The three largest PBMs (CVS Caremark, Express Scripts, and OptumRx) manage 80% of all prescriptions and provide no transparency.
10:00 PBMs are making sick profits from rebates and "the billing spread"
11:00 A.J. provides a comprehensive explanation of what a PBM really does and why they are more than just middlemen
13:30 "PBMs are a problem because of the non-transparent pricing model they use – not because of the invaluable services that they provide."
14:00 "There has been a lack of regulatory oversight in the PBM industry for 25 years. That is why pharmacy benefits have exploded in cost."
15:00 "The inelastic demand curve, price inflation, and high margin specialty drugs have created a PBM market that values consolidation over innovation."
16:30 PBM oligopolies control 80-90% of the market and have no incentives to improve (main focus is maximization of economics)
17:30 The transparent, fixed-price model at Capital Rx and how that differs from a spread pricing model that serves to only maximize PBM margin
19:30 "The PBM game of complexity and opacity creates an optic that payers are saving money when they really aren't."
21:30 The current FTC probe (focused on how PBM vertical integration and lack of transparency affects access and pricing) and rebate disclosure requirements
22:30 "You shouldn't be able to mark up a prescription if you are an administrator of benefits. It should be illegal because of the conflict of interest."
24:00 The CAA Prescription Drug Benefit Reporting Requirement for group health plans and health insurers to submit information related to prescription drug costs
25:15 Specialty drugs are projected to be a whopping 40-50% of prescription drug costs but only 2% of the transactions.
26:00 Hospitals are marking up infused specialty drugs for cancer up to 2-6X the acquisition cost!
26:30 A.J. provides the context why specialty drugs are so expensive in the United States.
28:00 The massive conflict of interest that occurs in traditional PBMs providing Prior Authorizations
29:15 Typical PBMs have >90% approval rate (Capital Rx has a ~64% approval rate and has the highest NPS in the industry!)
30:00 "Patients want prompt attention, information, communication, and reasonable timeframes."
30:30 Drug pricing based on NADAC benchmark (versus AWP) and how Capital Rx is disrupting the PBM market
31:45 NADAC-based pricing reduces prescription drug with deflation rate >50%
32:30 Manufacturer-derived revenue for PBMs on specialty drugs in the form of rebates
33:00 Why don't we have negative cost trend if generic drugs deflate 10-15% each year and branded specialty drugs net prices are going down? (Hint: PBM Opacity)
34:30 PBMs can't change to a transparent business model because of earnings expectations of a publicly-traded company.
36:00 Vertical and horizontal consolidation of pharmacies and how there are 3X as many pharmacies as there are Starbucks and McDonalds combined!
37:30 "We have the right number of pharmacies in this country but not the right number in the right locations."
38:00 The challenges of accessing medications in rural communities
39:00 Consolidation of retail pharmacies are inconsequential when compared to consolidation of mail and specialty facilities of Big 3 PBMs.
40:30 Capital Rx is the only PBM with a fully transparent pricing structure with no pricing variability between customers and patients.
41:45 Very few pharmacies publicly report their NADAC data.
43:00 The inconsistent pricing seen when the federal government when buys drugs, as seen by pricing variation of 150% between various public program.
43:30 Unencumbered pricing occurs when PBMs don't make money on fulfillment, and they can't manipulate prices.
45:00 A.J. provides insights on the Prescription Drug and Health Care Spending Transparency Rule of the No Surprises Act.
46:30 What does the federal government plan to do with data reported to create a more equitable drug system?
48:30 A.J. explains how innovative PBMs like Capital Rx can get closer to the premium dollar by becoming risk-bearing entities that take on full PMPM risk.
51:45 Innovation gets shut down when incumbent PBMs refuse to bid to self-insured employers in a way that aligns financial risk.
52:45 Capital Rx saves an average of 27% on drug costs and has an industry-leading net promoter score of 92 (far outpaces the healthcare industry average of 15).
53:15 Financial alignment and customer-centric efficiency is why Capital Rx has such a high NPS.
55:00 1st Call Resolution at Capital Rx call center is 90%.
55:45 The technology stack at Capital Rx (JUDITM) that unifies all PBM operations on to a single platform
56:45 What is A.J. most proud of accomplishing at Capital Rx?
58:15 The move to precision medicine (e.g. individualized drug formularies) in the future of pharmacy benefits
60:00 America and New Zealand are the only countries that allow direct-to-consumer advertising of pharmaceuticals.
61:00 A.J. critiques the advertising tactics of pharma manufacturers.
63:00 Parting thoughts from A.J. on the role of an aligned PBM model in value-based care