Podcast: Play in new window | Download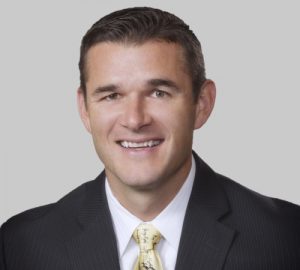 An industry inflection point is coming in the transition to value: federal and state governments are feeling an insurmountable level of pressure as public debt and spending increase, large employers are reeling from high healthcare costs, and provider organizations are being crushed by the current environment as they realize that FFS is perilous in the middle of a pandemic. Health system executives not leading with a strategy in health value are increasingly facing significant financial uncertainty. The coming industry shift to value is all but inevitable, however, pivoting successfully will require long-term strategic planning and investment in cultural alignment, technology and infrastructure, and partnerships.
When Travis Turner heard Dr. Don Berwick speak about the transformation to population health and value-based payments, he listened. Berwick had said the worst position to be in when transitioning from fee-for-service is static, stuck with a foot in each canoe – the change must be fast to achieve critical mass that enables modifying provider behavior. This became a priority for Travis, something that has been aggressively pursued and which has driven to his organization's success.
This week, we speak with Travis Turner, SVP Chief Population Health Officer and COO of Mary Washington Medicare Advantage at Mary Washington Healthcare. Mary Washington Health Alliance is a physician-led, physician governed CIN – founded in 2013, the ACO has 437 participants that cover around 60,000 lives. During the 2017 MSSP performance year, the ACO achieved $11.9 million in savings. For the first three years it participated in the CMS Bundled Payment for Care Improvement program, it achieved $12.6 million in savings. The ACO now participates in the Next Generation ACO model and is active in the BPCI Track 2 for all 48 episodes of care.
Episode Bookmarks:
3:30 The inflection point in value-based care for employers, providers, and government
4:40 The value-based care journey of Mary Washington Health Alliance (MWHA) over the last 7 years
6:15 Transitioning from the upside-only MSSP to taking institutional risk in the NextGen ACO and BPCI programs
7:25 Entering downside risk by applying lessons learned from other value-based contracts
7:40 Reaching a critical mass in value to change the behavior of providers
8:00 Don Berwick's influence on MWHA's fast transition to value
10:00 "There has to be a bottom-up, top-down acceptance at every level for population health to succeed in a value-driven organization."
10:30 Travis reflects on the slow uptake of value-based care in the national landscape and how learning environments will catalyze adoption
11:10 VBC is key to partnering with independent physicians
11:30 "Reaching critical mass in value is all about achieving the Triple Aim. That will overcome any perceived risks of demand destruction."
12:15 The challenges of adapting to CMS changes to payment models
13:30 NEJM on care patterns in Medicare and the challenges of fragmented, uncoordinated care
14:30 "A true, clinically integrated network will be able to drive enterprise-level change with data."
15:30 The challenges in siloed initiatives like Oncology Care Model and ESRD Treatment Choices Model in driving system change
16:00 Democratization of data with FHIR-based technologies and how that will improve population health analytics
16:45 Success in clinical integration means treating all patients the same (even those that are not attributed to value-based contracts)
19:15 Taking advantage of clinical integration by entering into single-signature commercial agreements
19:45 Stark and Anti-Kickback concerns associated with clinically integrated networks
20:15 The win-win-win advantages of employer and health system partnerships
20:45 Single negotiated rate advantages with clinical integration
22:25 How FFS can co-exist with VBC in reaching critical mass in value
24:20 Bundled payments as a way to engage specialists in value-based care
25:13 Going "all in" in all 48 episodes of care in the BPCI program!
25:45 Data driving outcomes in episodes of care (Quarterly "Q-Cards" for providers)
26:40 MWHA's Q-U-E (Quality-Utilization-Efficiency) Program to engage specialists on internal cost savings initiatives (e.g. costs for medical devices)
27:40 Certified Advanced Practitioner Program (APPs rounding with surgeons in the hospital to improve continuity of care)
28:10 How the QPP 5% Bonus incentive often excludes specialists by definition of what counts as a Qualifying Participant in an advanced APM
28:50 The impact of population health data on PCP referral patterns to specialists
31:10 The evolution in the design of physician compensation models to create activity-based incentives
38:00 Capital Investment allocation decisions within the population health infrastructure
40:00 Process improvement as the "motor skills" to work with the "brain and spine" of the infrastructure
41:30 Setting up a Medicare Advantage Plan to get closer to the premium dollar
43:40 Challenges in establishing interoperability within a clinically integrated network of independent providers
46:00 Leveraging activity-based incentives for Annual Wellness Visits (AWVs) and Advanced Care Planning (ACP)
49:25 Launch of the Mary Washington Medicare Advantage plan
50:33 Essence Health (Missouri) as an example an example provider-sponsored health plan
50:45 Collaboration with Lumeris on the MA plan
52:00 Establishing network adequacy and benefit plan design in a market with low overall MA market penetration
56:00 Travis discusses the shift toward virtualized, asset-light care delivery models and how hospitals need to adapt
1:00:00 Travis' Leadership Philosophy: 1) Stay True and Remain Innovative, 2) Stay Hungry and Never Be Satisfied, 3) Build Trust Through Transparency, 4) Build Partnerships