Podcast: Play in new window | Download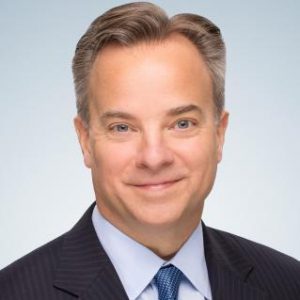 Join us in this episode as we speak with Dr. Mark McClellan, former CMS Administrator and former FDA Commissioner during SARS – his understanding of the COVID-19 pandemic and options for our national response is nearly unmatched. His unique insights into our health care system provide clarity around the new administration's position on value-based care as well as offer understanding regarding what the presidential transition will mean for COVID-19 response efforts, including vaccine distribution.
Further, we highlight Dr. McClellans's recent work on the Resiliency Framework with HCP LAN which presents a vision to create a health care system that is responsive and resilient to events like the current public health emergency and achieves better patient experience, outcomes, equity, quality, appropriateness, affordability and accessibility at a reduced total cost of care.
We have learned through the pandemic that we must upgrade our health care system – this is not the time to go back to health care the way it was before. Dr. McClellan's work and insights are paramount for professionals in this race to value.
Episode Bookmarks
02:37 Dr. McClellan shares his thoughts about the ACLC and the role it plays to advance VBC in our country
03:35 Will the next two years will either be a period of gridlock or a time of historic legislative productivity?
04:14 Economic response and COVID-19 Recovery Plan are the two big legislative issues for the upcoming year
04:24 Evenly-divided Presidential election and the "reverse coattail" effect
04:36 Best case for the Democrats is a 50/50 Senate with moderate Democrats being "thoughtful" about big progressive agenda items
04:55 Bipartisan legislation is most likely outcome (most big legislation items – other than COVID recovery – are not going to happen)
05:14 Other key priorities: climate change, racial issues
05:25 Longshots: Lowering the eligibility age of Medicare or a big coverage expansion (unless Supreme Court ruling somehow takes action on ACA)
06:00 ACA guaranteed issue and community rating provisions
06:23 Potential bipartisan interest: transparency and surprise billing, drug pricing, and value-based care
06:45 "Value-Based Care approaches are a bipartisan issue, but it may not continue quite in the same way."
07:11 How the Biden Administration approach to VBC may be different
08:15 Health Care Payment Learning & Action Network trying to align public and private efforts on reform
09:15 "We can now see the light at the end of the tunnel.  Vaccines are moving into more advanced development and availability"
09:26 "What we learned throughout the pandemic is that we really need to upgrade our health care system. This is why the work of the ACLC is particularly relevant now."
10:00 Disruptions in our health care system due to massive reductions in revenue associated with shelter-in-place provisions.
11:30 "The farther away you were from fee-for-service, the more robust and resilient your care response was to the pandemic."
11:56 Provider success stories in COVID: Advanced Integrated Care Systems (Intermountain, Geisinger) and Primary Care groups centered around capitation (Iora Health, Oak Street)
12:51 Hospital utilization returning back to pre-COVID levels
14:26 Advanced multidisciplinary primary care teams now including more virtual care and behavioral health integration
15:11 Shift to home dialysis for kidney disease and home drug infusion for cancer care
15:53 Social determinants of health enabled by capitation
16:26 Integrated approach to patient management for patients dealing with social isolation and depression consequences
16:45 Elimination of low-value care (the 30% of services that offer limited to no value in health outcomes)
17:05 NEJM Catalyst Article – Building a Better Health Care System Post-COVID-19: Steps for Reducing Low-Value and Wasteful Care
18:19 Payers providing financial relief to Primary Care and moving them to advanced physician-led ACOs (Blue Cross NC, Blue Cross Massachusetts, Blue Cross Minnesota, Blue Shield California)
19:20 Reforms in specialized payment reform models (BPCI, Maternity Care)
19:53 Private Equity investment in Alternative Payment Models (Aledade, Agilon, Optum)
20:33 Progress on Vaccines, Research, and Testing and "The Last Big Surge in the Pandemic"
20:50 Large employers taking more steps to VBC and Direct Contracting (Wal-Mart, Amazon)
21:30 Flexibility with telehealth and 3-Day Hospital stay rule
21:50 Supporting the longer-term predictable shifts due to VBC payment models
22:20 Using the Pandemic to address longstanding health equity concerns
23:05 "The Dark Winter" in the weeks ahead and how we get to a better health care system so we never have to do this again
25:55 Challenges in the Presidential transition and its effect on COVID recovery response planning
27:22 Paycheck Protection Program and other packages with economic implications
28:39 COVID PCR and POC antigen lab testing
31:05 The importance of reopening schools
31:46 FDA approval of monoclonal antibody treatment for COVID
33:30 Logistics to ensure equitable distribution of vaccines and distribution at scale
37:54 Efforts to make a longer-term sustainable investment in public health, contact tracing, and new diagnostic technologies as a result of the pandemic
43:33 How COVID-19 will create a more resilient American health system going forward
46:14 Health Care Payment Learning & Action Network Healthcare Resiliency Collaborative
49:22 The lame duck session focusing on health care resiliency and APMs to catalyze the VBC movement
50:30 If the pandemic showed us anything, it was that we really need value-based care"