Podcast: Play in new window | Download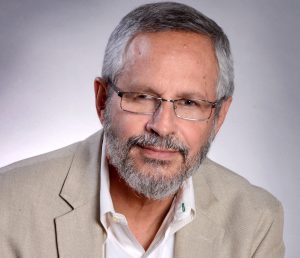 In this episode, we interview Ken Terry, author of one of the best-researched books we've ever seen! The new book, Physician-Led Healthcare Reform: A New Approach to Medicare For All, explores why we must, and how we can, get doctors to change how they practice.
Most employed physicians and independent physicians alike feel powerless. Hospital-employed doctors feel like cogs in a machine, and community doctors are increasingly threatened by forces beyond their control. The biggest problems of physicians–both employed and independent–are a loss of professional autonomy, overwhelming administrative requirements, and the conflict between business and patient care imperatives.
This book, directed to physicians, healthcare administrators, health policy experts, politicians, and consumers, explains why the U.S. healthcare delivery system must be restructured to lower costs–and how to do it. Physician-led healthcare reform will give them back a large measure of control and pride in their work.
Ken Terry has been writing about health care for more than 25 years. He was a senior editor at Medical Economics, has contributed to numerous publications, including Medscape Medical News, Information Week, and FierceHealthIT, and has received several journalism awards, including the Neal Award from American Business Media. He's also authored the book RX for Health Care Reform. You can read more of Ken's work, including articles and blogs at his website: https://physicianledreform.com.
Episode Bookmarks:
3:33 The progression of value-based care over the last decade (e.g. hospital VBP program, BPCI, the mandatory bundled payment program CCJR, CPC, MSSP)
6:20 Consolidation of the healthcare system and employment of doctors driving up costs
7:33 ACOs led by health systems are not as successful as physician-led ACOs in the MSSP
7:58 The first wave of managed care did little to move provider organizations towards taking financial risk (with the exception of Kaiser Permanente and a few others)
9:18 The push towards value-based purchasing in the Obama Administration (e.g. P4P, bundled payments) did not go far enough to change industry appetite towards risk
10:00 Advancement of medical technologies have been driving up healthcare costs (not lowering them)
10:42 "The evidence shows that where you have more primary care physicians, where you coordinate care, and where you pay to keep people healthy, you get better outcomes at lower cost." – Dr. David Nash
11:31 Research by Barbara Starfield showing that a higher ratio of PCPs to the population is associated with a lower mortality rate from all causes, heart disease and cancer
11:50 States where a higher percentage of physicians who were PCPs have higher quality of care and lower cost per beneficiary
13:00 The impact of medical school debt burden on the supply of primary care physicians and the relegation of PCPs to lower tier status in the medical community
13:51 How Advanced Practice Providers are filling the void to meet unmet primary care needs
14:32 Retail clinics and urgent care centers competing with PCPs
14:53 "The best way to reduce costs and improve outcomes in healthcare is to have larger groups of primary care doctors taking financial risk and competing on quality of care in local areas."
15:20 Changes that would need to occur before we implement Medicare-For-All health reform (i.e. hospital payment parity, corporate practice of medicine restrictions)
16:10 Proposing federal requirements of hospitals divesting of their medical practices
16:35 Medicare-For-All option that would pay PCPs Medicare rates unless they join a larger primary care group and take financial risk for a larger upside opportunity
17:22 Primary care groups choosing high-value specialists to contract within their network
17:51 Placing primary care in charge of the healthcare system to build medical neighborhoods
18:21 How primary care-led medical neighborhoods differ from patient-centered medical homes
19:05 Referencing the IOM report, Crossing the Quality Chasm, and how it raised awareness of poorly designed care processes that lead to unnecessary duplication of services
19:50 Referencing the famous New Yorker article published in 2009 by Atul Gawande about the overutilization of healthcare in McAllen, Texas
21:15 Clinical practice guidelines and the Choosing Wisely recommendations as tools to eliminate waste
22:16 Doctors are barraged by differing, non-standardized quality measures in a multipayer insurance system
22:35 EHRs that are built to support FFS billing instead of clinical practice guidelines
23:00 Implementation success of clinical practice guidelines in Minnesota supported by the Institute for Clinical Systems Integration (ICSI)
24:00 Choosing Wisely has not achieved its potential due to intervention by specialty societies and non-conforming physician culture
25:20 How UPMC reduced hysterectomies by utilizing minimally invasive surgical procedures instead
26:00 Why large physician groups are more effective in implementing value-based care in comparison to large health systems
27:00 The challenges of hospital consolidation and ineffective payment models like Hospital Readmissions Program
27:40 "We will know when things have gone in the correct direction when hospitals are trying to help people stay well rather than keeping beds filled. But that's habit, and it's hard to change." – Dr. Don Berwick
28:20 Realigning incentives for hospitals by putting primary care in charge of the system
28:40 "Hospitals have to go back to regarding them as sites of care, not as managers of care. A primary care-led system will work to keep patients out of hospitals."
29:00 The role of hospitalists in reducing utilization of hospital resources
30:25 Examples of outstanding Bright Spots (e.g. Rio Grande Valley Health Alliance, Kaiser Permanente, Intermountain Healthcare, Geisinger Clinic, Prevea Health, Heritage Physician Network, Austin Regional Clinic, Aledade, Oak Street, One Medical, and Iora Health)
32:22 Sophisticated use of Health Information Technology is the common variable across all successful Risk-Bearing Entities
33:10 Early experiments in HIT innovation
33:25 Interoperability is mostly at the document-level (still no interoperability at the discrete data-level)
34:12 Current limitations of EHR systems in care management
34:18 Difficulty in getting claims data from some payers
34:41 "Without claims data, you are flying blind." Dr. Anas Daghestani, Austin Regional Clinic
35:20 Managing patients with chronic conditions through telemedicine, virtual visits, and remote monitoring
37:00 Closed-loop referrals between the specialist and the PCP
37:48 Relationships with Community Benefit Organizations
38:20 Patient Centered Medical Homes (PCMHs) contributing to the value-based care movement
39:50 Imposing Health Taxes at the highest rate to patients who do not choose a primary care physician in a lower cost setting
41:00 "Economically, focusing on highest-risk patients is probably going to give the highest return in the short run. But the underlying reason they're at such high risk is driven by social determinants. For example, the homeless are among the highest utilizers of healthcare. But the core problem is the fact that they're homeless." – Dr. David Nash
41:20 SDOH success with health plans (e.g. Kaiser Permanente and CVS Aetna, UnitedHealthcare, Geisinger Health Plan)
41:45 Payment models focused on SDOH (e.g. CMMI's Accountable Health Communities Models, MA plans offering SDOH services, states overhauling Medicaid programs)
42:40 Should responsibility for SDOH be turned over to the healthcare system or should we do more to fund societal programs that exist outside of the traditional healthcare ecosystem?
46:20 Overcoming blowback from hospitals and health systems when implementing a physician-led reform model
47:20 How Medicare-For-All will force hospitals to adapt to lower reimbursement and require full divestiture of physician practices
49:40 Is Medicare Advantage-For-All a possible health reform policy option?
52:14 Bernie Sanders' estimate that single payer system can save 10% in administrative cost savings