Podcast: Play in new window | Download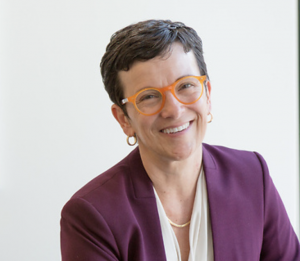 Nurses have been rightly recognized as heroes during the pandemic – on top of their consistently tireless effort, providing sustained caring and empathy over long hours, nurses stepped up to do more, to meet their patients' needs despite risk to themselves. For example, they innovated to find solutions that would allow families to stay connected despite the barriers of quarantine. Building on a tradition that has been evident since they first began, nurses have always innovated solutions to improve patient care and outcomes. Their humble service and willing advocacy for each of their patients have made them heroes.
This week is Nurses Week, and in honor of nurses everywhere, we are proud to welcome Bonnie Clipper, DNP, MA, MBA, CENP, FACHE as our guest. Bonnie is an expert in the nursing innovation space and was the first Vice President of Innovation for the American Nurses Association and created the innovation framework that is inspiring 4 million registered nurses to transform health through nurse-led innovation. She has published the Amazon international best-seller The Nurse's Guide to Innovation, The Innovation Roadmap: A Guide for Nurse Leaders, and has published on the impact of AI and robots on nursing practice, as well as authored The Nurse Managers Guide to an Intergenerational Workforce. Bonnie's insights into nursing are important and clearly articulate that, where a race to value is concerned, nurses are the ones innovating and delivering the solutions that will get us to the finish line!
Episode Bookmarks:
05:45 Nurses are more with patients and families than any other discipline
06:30 Nurses are in the best position to transform how care is delivered and how we view health
07:10 The scope of the nursing profession and how their problem-solving can drive cost-effective solutions
09:10 Where do nurses fit in this big picture?
10:00 Nurses in leadership and the 10th anniversary of the IOM's landmark report, "The Future of Nursing: Leading Change, Advancing Health"
12:50 Interdisciplinary training of the current generation of nurses
13:40 Training nurses about the business of healthcare
14:30 The need for upgraded competencies in nursing (e.g. climate science, gun violence, AI and big data)
15:10 Virtual Reality as a crucial component of the future of nursing education
16:00 The pandemic as a catalyst for health equity, telehealth, and virtual care and how that will impact nursing education
17:45 The nursing workforce shortage and the trend of nurses leaving the bedside
19:00 Staffing ratios in nursing and how nursing can be amplified by Artificial Intelligence
21:30 The trend away from acute inpatient care and how nurses will provide care more home-based care in the future
22:10 "Nursing services should be paid for in relation to the value it brings in the care paradigm. It should not be built in the room rate like a commodity."
23:00 Restructuring nurse compensation and how this will incentivize performance and promote retention
23:50 The agency-based nursing model and how nurses are finding this model more rewarding
25:00 Innovation in nursing and how that can be leveraged for human-centered design
27:30 Creating a culture of innovation for nursing to flourish and for patient outcomes to improve
28:30 Examples of nurse innovation on the frontlines during COVID-19
29:45 How younger nurses may lead the way in innovation and the "entreprenurse"
30:30 Teaching human-centered design in medical and nursing schools
31:00 The empathy and compassion of nurses and how the broken system can create moral injury
32:00 Eric reflects on a prior podcast interview with a patient and how it taught him the importance of culturally competent care
34:00 How to deliver culturally competent care with DEI coupled with artificial intelligence to reduce implicit bias
35:45 The accounting of the nurse labor structure as a challenge to provide patient-centered care
38:00 Differing expectations in care between older and younger patients (the need for both "high tech" and "high touch" care)
41:30 Burnout and moral injury in the nursing profession during COVID-19
43:00 Bonnie defines moral injury and the importance of Trauma Informed Leadership
45:00 Traditional ways to become more resilient will not be enough to overcome the traumas of nursing during COVID-19
46:00 How chaplain services are being utilized by staff more than patients
50:00 Bonnie talks about Wambi, a company that provides gamified engagement technology to increase workforce engagement, reduce clinician burnout, and drive higher patient satisfaction
54:00 Correlating data from the Wambi platform with HCAHPS scores
55:00 Building a culture of gratitude and how powerful that is in improving staff engagement and patient outcomes
58:00 The importance of having women in leadership and in Board positions
59:00 The duty to mentor young, aspiring leaders
1:01 The Power of Gratitude and reflections for National Nurses Week
1:03 "Just be thankful" and the science that shows how gratitude rewires your brain plasticity