Podcast: Play in new window | Download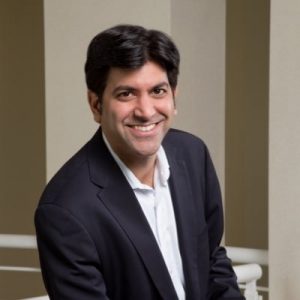 In the uncertainty of today's healthcare industry, we must continue to persevere towards our true north.  The moral imperative to improve the quality of care for patients through better care coordination, including those are underserved, can only be achieved by the realities of the digital age. This transformation will require the medical profession to create a modernized Hippocratic Oath that extends to the broader health ecosystem. The proliferation of interoperable technology and digital health tools has the potential to catalyze value-based care delivery innovation and transparency. However, it must come along with an ethical commitment to guide data sharing, integration, and technical processes. True North will ultimately prevail in connecting value-based networks to those most in need; however, it will take continued progress in amplifying the demand signal for value-based care.
On the Race to Value this week, you will hear from one of the top healthcare revolutionaries in our country.  We are honored to bring you, the one and only,Aneesh Chopra – the first chief technology officer of the United States who was appointed by President Obama and the Co-Founder and President of CareJourney. In this episode, you will be party to a powerful conversation on the promise of the digital age in healthcare.  You will learn about how health policy and innovation is ushering in a new era of data flow and interoperability, consumer-driven innovation, price transparency, and clinically-relevant analytics for the future of value-based care delivery transformation. Aneesh Chopra also explains why he feels so strongly why ACO REACH will help us reach True North.
Episode Bookmarks:
01:30 Introduction to Aneesh Chopra –  – the first Chief Technology Officer of the United States and Co-Founder and President of CareJourney
04:00 The need for the medical profession to galvanize around the immense opportunity to transform care delivery by embracing the realities of digital age.
06:30 Why do we need a digital Hippocratic Oath to transform medicine?
08:00 The gap between patients being seen on a given day and the 98% of the patient panel that are not.
08:30 Designing database queries and algorithms to Identify patients in need of care.
09:30 Creating a compact between analytics communities and physicians to ensure patients are getting appropriate care.
10:45 The self-imposed barriers to technical and semantic interoperability that come from our current FFS model.
12:00 How the HITECH Act manifested in technology gaps, despite widespread EHR penetration.
14:00 "The delay in the demand signal for value-based care resulted in the de-prioritization in the market for interoperability."
15:30 The regulatory goals of the 21st Century Cures Act to scale interoperability and eliminate information blocking.
16:45 Cures Act regulatory emphasis on population health is now reaching the market.
17:00 FHIR Interoperability Standards will ultimately deliver on the promise of population health through widespread data exchange and API-led connectivity.
18:00 Ensuring value-based care organizations a "plug and play" approach to unify electronic health records.
19:00 The promise of widespread data exchange in value-based care delivery and how it parallels with the consumer banking industry.
20:30 Similarities between Dodd-Frank Act (banking sector) and the Cures Act (healthcare sector) in regard to consumer data protections.
22:30 JPMorgan cutting off access to Mint because screen-scraping was far less secure than API connectivity.
25:00 If value-based care became the dominant delivery model, the industry wouldn't need so much regulatory oversight.
26:00 The Cures Act is beginning to reverse FFS-driven market failures in order to create a much more rational economic model.
27:00 Referencing the opinion piece in STAT by Aneesh Chopra and Seema Verma about the new price transparency regulations in healthcare.
28:30 Economic research that shows how price transparency in healthcare doesn't always lead to empowered consumerism.
29:30 Using fiduciaries in a VBC network to guide patients to the most appropriate clinical setting and provider.
30:00 How did hospitals, health plans, and employers respond to the federal requirement to disclose prices without any technical guidance?
33:00 "I believe in our vibrant technology economy to be helpful in converting raw transparency data into meaningful guidance for patients in VBC."
33:30 The leadership of Todd Park and Farzad Mostashari in Health IT transformation and consumerism.
34:00 Coupling health information fiduciaries with population health best practices at scale could eliminate healthcare economic drag and improve care quality.
35:00 "A patient fiduciary equipped with price and quality information would improve patient matching to care resources and make a big difference in the system."
36:00 How CareJourney is providing clinically-relevant analytics for value-based networks so they can succeed in care delivery transformation.
37:00 Affordable Care Act, Section 10332 provides the release of Medicare data for provider performance measurement
38:00 HHS initially blocked the release of Medicare performance data for fear that physician compensation would become public domain.
39:00 President Obama created the US CTO position and appointed Aneesh Chopra to create "a more open and transparent government".
40:00 CMS created a program for researchers to access Medicare longitudinal data for provider performance measurement
41:00 CareJourney is creating a "Dartmouth Atlas-style" variation analysis for patients with certain disease conditions and monitoring their journey over time.
42:00 Looking at care variation in clinically relevant cohorts to identify where best practices exist in value-based care.
42:00 Applying well-defined, publicly accessible cost and outcomes measures to find the highest value doctors, facilities, and networks.
43:00 Using public data to determine which interventions have the highest level of return in population health outcomes.
44:00 The Biden administration aims to have all Medicare FFS beneficiaries in an accountable care relationship by 2030.
44:30 A recent CareJourney analysis showing that Medicare patients enrolled in value-based care arrangements were nearly two times more likely to get mammograms.
45:30 Many dual eligible patients in underserved communities are not able to access Medicare ACOs (their only choice for value-based care is Medicare Advantage)
47:00 The hope for the 2030 goal by CMS to reverse health inequities in underserved communities.
47:30 The historically paternalistic approach to value-based care led to an exclusion of the patient voice.
48:30 The lack of meaningful patient engagement in the Medicare open enrollment process.
49:00 The reason why Aneesh Chopra is excited about models like ACO REACH
50:00 Moving value-based care away from paternalistic, algorithmic models to true relationship-based care
50:30 "True North will prevail.  We have to find a way to connect value-based networks with those most in need. That day is coming, and it will happen first with ACO REACH."
51:00 Health Equity as True North and the upcoming Institute virtual summit on Dec 1st. (Population Health Equity: The North Star for Value)
52:00 Referencing a recent article written by Aneesh Chopra and Rick Goddardoutlining the four programmatic Health Equity Components in ACO REACH.
54:00 How a ACO REACH Health Equity Plan will be a catalyst for change. ("looking inward for clinical priorities to demonstrate progress")
55:30 Adjustments to benchmarking methodology for REACH ACO patients living in underserved areas.
56:30 Increased ACO recruitment of underserved beneficiaries through voluntary alignment because of changing financial incentives and accountability plans.
58:00 "Look to ACO REACH for a whole range of goodies, not the least of which is to get underserved populations into better coordinated care models."
58:30 Aneesh discusses concerns by REACH ACOs that CMS may erroneously apply a retroactive trend adjustment to the benchmark during reconciliation.
62:30 What should the ACO REACH reference population be?
63:30 How can CMS constrain financial arbitrage opportunities while also providing predictability to benchmarking methodology?
64:30 Using responsible AI in healthcare ("Innovation can happen only at the speed of trust.")
66:00 The spread of disinformation in a digitalized market-driven economy and why healthcare can't follow the path of social media.
68:00 Aneesh provides perspective on the current development landscape of AI models to improve clinical care outcomes.
70:00 Parting thoughts on "precision health" and personalized care pathways by leveraging genomic sequencing, AI, and biometric data from wearables
72:00 Reflections on the leadership of Michael Leavitt and appreciation for the work of the Institute for Advancing Health Value.