Podcast: Play in new window | Download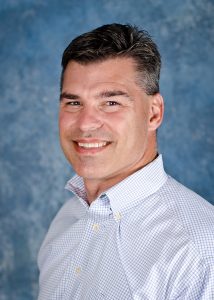 Dr. Kevin Spencer, Medical Director, Texas at Agilon Health, is passionate about improving the health care delivery system. He believes that by enabling physician-led organizations with technology, proven processes, and human capital under global risk capitation models, we can transform care for patients and physicians alike. With a deep understanding of the local market, combined with extensive health care experience, Kevin Spencer, MD  oversees the strategy, operations, and growth for the Connected Senior Care Advantage program, the unique Agilon Health risk-bearing entity (RBE) partnership model in the Austin, Texas market.  As the former Managing Partner and CEO of Premier Family Physicians, the Austin-based physician network that joined Austin Regional Clinic in the Agilon Health RBE joint venture, Dr. Spencer takes his leadership and understanding of how to effectively partner with primary care physicians to build sustainable success in global risk capitation models in Medicare Advantage.
In this episode, Dr. Kevin Spencer shares important insights about the business of Medicare Advantage and how full-risk payment in primary care can lower costs and improve clinical outcomes within a senior population.  This interview is not to be missed for anyone wanting to understand how to build value-based care success over time in a physician-led environment that embraces full-risk capitation within a market that is still heavily entrenched in fee-for-service.  Dr. Spencer demonstrates a superior understanding of population health with a business acumen of Medicare Advantage that makes for a thought-provoking conversation on how MA may be the future of payment model reform.  Given the success of global risk capitated models in the senior space, could Medicare Advantage-For-All be a viable health policy in the years to come?
Episode bookmarks:
4:38 Lessons learned in the early years of physician-led Accountable Care
9:08  "Health care is better delivered in a value environment. I believe that putting the premium dollar in the hands of the physicians that are taking care of patients will empower them to do the right thing, for the right reason, at the right cost."
10:40 Choosing the right capital partner to form a Risk Bearing Entity
11:40 Agilon Health's approach to physician partnership
12:50 Dr. Spencer referencing the excellent work done by other disrupters in the senior space (e.g. Oak Street, ChenMed, Iora)
18:00 "Medicare Advantage risk will only work if we deliver a much superior product to our seniors in America. The care they have been receiving up to now, in many cases, has been fragmented, disjointed, and not always aligned with their belief systems."
18:55 Dr. Spencer discusses Connected Senior Care Advantage, the outward facing brand of his physician-led JV with Agilon Health
20:00 Medical management program investments (transitions of care, care management, home visits, and pharmacy programs)
21:00 Building patient trust so physicians can effectively quarterback care and how the pandemic has affected the patient-physician relationship
23:00 Medicare Advantage risk and its impact on physician burnout and physician/patient Net Promoter Scores
24:40 Marrying Risk Adjustment to Quality and the appropriate documentation needed to fuel the Population Health engine
25:20 Prospective chart reviews to improve coding documentation of disease burden
24:37 Annual Wellness Visits to improve coding documentation, screening effectiveness (mental health, fall risk), and care gap closure
28:00 The Economic Model of the Stars Rating in Medicare Advantage
30:00 Why the higher Stars-Rated MA plans actually cost less
31:20 Implementing a Playbook for Quality Improvement aimed at QM performance and improving patient experience/clinical outcomes
35:20 Capital Investment in Primary Care and how PCPs can maintain autonomy through interdependence with the right partners
38:25 Physician-led governance to prevent the corporate practice of medicine
40:50 How the pandemic paved the way for value-based care and primary care capitation
42:40 The launch of telehealth at Premier Family Physicians during the early stages of the pandemic
45:00 How Agilon Health is launching six different DCEs in the Direct Contracting (DC) model's first cohort
48:26 Implementing a patient-centered Benefit Design as part of the DCE
49:11 Collaborating with other organizations to develop the DCE
50:30 Medicare Advantage–For–All approach as a potential health reform solution