Podcast: Play in new window | Download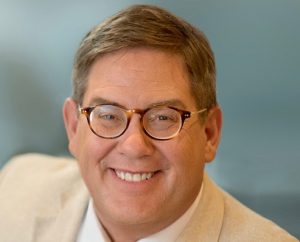 There is an immediate opportunity for value-minded medical practices and health systems in joining a Direct Contracting Entity (DCE) that is already established.  Many of these DCEs (typically existing health care delivery organizations or newly-organized physician aggregators) are now seeking formal partnerships with providers in their area. These partnerships may facilitate an entry point for organizations who have not participated in prior CMMI models or those organizations more advanced in risk who wish to increase their value profile in a model that emphasizes beneficiary engagement and improved patient outcomes. If you have been approached to join a DCE, the ACLC wants to support you in the consideration of this opportunity.
To that end, we are pleased to share this bonus episode, with our guest Dr. Tom Davis. Dr. Davis is an expert in value-based care, a family physician, angel investor, founder of 6 companies, consultant, and speaker. In this episode, he helps simplify the decision process for the independent physician who wants to know whether they should consider participating in the GPDC model. Independent physicians now is an important time to consider your participation in value – whether you join the GPDC model or do something different, this episode will accelerate your move to value!
In addition to listening to this episode, make sure to read our blog post with additional details: https://www.accountablecarelc.org/publications/global-and-professional-direct-contracting-starter-checklist-prepare-dce-partnerships
Episode Bookmarks:
03:00 What are Direct Contracting Entities (DCEs) and how did they come about?
04:15 What types of DCEs are currently recognized by CMS and should I consider joining one?
06:45 What are the potential benefits to medical practices that are considering joining a DCE?
12:00 How is Value-Based Care innovation better addressed by DCEs than other payment models?
13:15 Is there a competitive disadvantage to not participating in a DCE?
14:30 How should an organization evaluate a prospective DCE suitor when approached to join one?
17:30 Why is joining a DCE such a rare and historic opportunity?
18:30 Parting comments and contact information for Dr. Tom Davis