Podcast: Play in new window | Download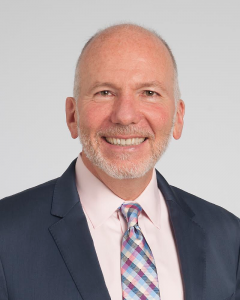 The health care industry is experiencing a digital transformation that has been decades in the making. In this era of COVID-19 disruption and heightened consumer expectations for care delivery, the industry needs trusted leaders like Ed Marx. As one of the leading experts on artificial intelligence, machine learning, and other disruptive technology innovations in healthcare, Ed Marx is the trusted advisor that healthcare organizations seek for advice on successfully navigating this digital transformation journey.  
Our guest this week, Edward W. Marx, is Chief Digital Officer for Tech Mahindra Health and Life Sciences. As CDO, he oversees digital strategy and execution for providers, payors, pharma and bio-tech. Ed has had a phenomenal CIO career in leading the development and execution of digital strategies that have positioned his organizations for success and long-term relevance, including Cleveland Clinic, NYC Health & Hospital, Texas Health Resources, and more. Ed is a Fellow of the College of Healthcare Information Management Executives and Healthcare Information and Management Systems Society. He has won numerous awards, including HIMSS/CHIME 2013 CIO of the Year, and has been recognized by CIO and Computer World as one of the "Top 100 Leaders." Becker's named Marx as the 2015 "Top Healthcare IT Executive" and the 2016 "17 Most Influential People in Healthcare." Edward also races for Team USA Duathlon, is an Ironman Triathlete, has climbed some of the tallest mountains in the world, and is a cancer survivor.
In this episode, we speak with Ed about his most recent of 5 books, the new 2020 healthcare bestseller "Healthcare Digital Transformation: How Consumerism, Technology and Pandemic are Accelerating the Future." Join us as we consider consumer-centric, data-driven care delivery — enabled by technology innovation – as a blueprint for the digital transformation that will lead to success in this race to value!
Episode Bookmarks:
01:45 Introduction to Ed Marx and his new book "Healthcare Digital Transformation: How Consumerism, Technology and Pandemic are Accelerating the Future"
04:30 Eric's chance encounter with Ed at SXSW
05:20 "The unexamined life is not worth living." (Ed's passion to live life to the fullest)
06:00 Ed's philosophy to "Risk Boldly and Often" during our short time on Earth
08:10 Experiencing the deaths of two young girls in Saint Petersburg, reflections on his own mortality, and finding inner peace with dying
09:30 Climbing Mount Kilimanjaro and creating a medical clinic in Tanzania
09:55 Fighting cancer and using his inner purpose (with the help of great clinicians) to heal
10:45 "When written in Chinese, the word crisis is composed of two characters — one represents danger, and the other represents opportunity."
13:00 Ed reflects on the opportunity for healthcare digital transformation in the pandemic crisis
13:40 "We have to completely reengineer and reimagine the financial aspects of healthcare today and move swiftly into value-based care."
15:20 How the velocity of change and disruption from new entrants and non-traditional players will impact current healthcare providers
17:00 The introduction of retail giants (CVS, Walgreens, Wal-Mart) into the healthcare arena and their "digital first" approach to patient engagement
17:30 The decline of virtual ambulatory care visits from the peak of COVID telehealth deployment and how that retreat is a bad signal for digital transformation
18:30 Payers reaping record profits during the pandemic; how payers will leverage capital reserves to aggregate providers and deliver care directly to patients
19:55 "Care is going to be directed more and more by new entrants (e.g. retail, pay-viders) which means that hospitals roles in their communities will be significantly diminished."
20:45 The data explosion in healthcare and how there are 40X more bytes of healthcare data than there are stars in the observable universe!
22:30 The glacial pace of healthcare transformation and the need for inspired leadership and key investments in the provider community
24:30 How Cleveland Clinic developed an AI-enhanced capability to detect prostate cancer at a 95% confidence level which transformed care delivery and patient experience
25:45 The Quadruple Aim and Digital Transformation
26:15 The need to move faster in AI/ML capabilities to create scale and impact needed for transformation
27:00 US digital health venture funding on track to set annual records for overall funding, number of deals, and average deal size.
28:15 Data custodians (EHR vendors), enabling platforms (Google, Microsoft, Apple), and arbitragers (Accenture, Deloitte) as leaders in technology transformation
29:30 The importance of healthcare leaders breaking with tradition and forming unique partnerships with tech companies
30:00 Ed's first role as a CIO and how he forged a partnership with a Cisco to implement VoIP technology to transform communication capabilities
32:30 High profile partnerships (e.g. Ascension-Google, Mayo-Google) as examples of hitting a "home run" to accelerate success
33:40 Partnerships with companies in other industries outside of healthcare
34:30 Healthcare experience being overrated in digital transformation.  Most Chief Digital Officers are coming from companies outside of healthcare (e.g. Starbucks, Disney).
35:40 "Financing of healthcare digital investments should not be considered as a one-time project to fund – like an EHR investment. It should instead be considered as a fixed portion of operating cost that is funded in perpetuity."
39:12 How having a "digital front door" will be a powerful tool for differentiation in the competitive landscape
40:56 "Don't allow tradition to get in the way of progress. Your EHR vendor will not save you if you lose patients to new market entrants.  Focus on creating a 'digital front door' capability to improve the patient experience."
42:00 Remote patient monitoring and real-time, automated clinical insights
42:40 Digital-only concierge practices and health systems that can deliver care across state borders
44:10 Tech-enabled, consumer-centricity outcomes (lower costs, improved quality, increased patient retention, expanded market share, and happier physicians)
45:00 The "hospital-at-home" model as a promising approach to deliver acute-level care.
47:15 "Only 5% of hospitals have a digital strategy."
48:45 Ed cites an example of "heresy" when he tells the C-Suite that they need to get rid of urgent care centers and instead double-down on virtual care
50:50 "You can stand up virtual visits in a week.  You can stand up remote patient monitoring in 72 hours."
51:35 "Bed-less hospitals" that take care of patients from a centralized unit (e.g. Intermountain, Mercy)
52:09 "No brick and mortar required" for the hospitals of the future
52:30 90% of patient needs can be taken care of in the patient home (e.g. physical therapy)
55:40 Comparison to The Social Dilemma and data collection in healthcare
57:15 Social Determinants of Health (SDOH) data and AI to provide population-based care
59:00 The Cleveland Clinic as an example of how to use data to create incentives that align healthy behaviors to outcomes
1:01 "In the Race to Value, you need to make sure that part of your digital transformation includes excellent analytic capability."
1:04 The moral and ethical obligations to regulate Data Blocking in healthcare by EHR companies
1:06 Open APIs and FHIR as an initial step to interoperability
1:07 Interoperability and the role of government to create open standards
1:10 The importance of workforce development in healthcare digital transformation
1:11 "Investing in people always pays off with great dividends."
1:12 Hiring digital natives with absolutely no healthcare experience
1:14 Establishing a mentoring program to create a long-term engaged employee
1:15 Exchanging best practices in leadership and analytics with others inside and outside of the industry