Podcast: Play in new window | Download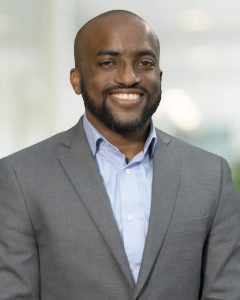 The difference between average people and achieving people is their perception of and response to failure.  "Failing Forward" was a concept defined by John C. Maxwell several years ago, and that axiomatic truth could not be more readily apparent than in value-based care.  Transforming healthcare to lower costs and improve patient outcomes is tough work. PERIOD.  It requires many years of experimentation and "trial and error" innovation. The suffering index in the value movement can be immense, but the returns – in both financial success and personal/professional fulfillment – make it a purposeful endeavor.
Dr. Jesse James, the Chief Medical Officer for CHESS Health Solutions, is a leader in the value movement who believes in Failing Forward as a key to success in value-based care.  In his role, he oversees quality and clinical services for a population health management company that supports more than 3,000 providers and 150,000 patients. Dr. James joins us this week to show us that as leaders in value, "We must be willing to fail forward. "It's our scar tissue that makes us stronger."  Tune in this week to learn from one of the best!  In this episode, Dr. James provides leadership and business insights that are profoundly helpful for physicians, executives, and entrepreneurs looking to win this Race to Value.
Episode Bookmarks:
04:20 Dr. James' "defining moment" when he found his calling to practice medicine
06:00 The decision to begin a medical career at the bedside and then working at the system-level to transform healthcare
07:30 Dr. James' early work in clinical quality and the influence and mentorship of Dr. Cary Sennett ("The Godfather of Quality Measurement")
08:45 The permission to fail bestowed by a mentor has been a constant reminder to "Be Humble" in the practice of medical leadership
11:00 The legendary basketball coach John Wooden on how "Failure is not fatal, but failure to change might be."
12:25 "As a leader, you have be willing to fail forward. It's our scar tissue that makes us stronger."
12:45 The story of how CHESS was borne out of an innovative medical practice that embraced value before the payment environment would support it
14:30 Lessons learned from hardships in the Value Journey (transitioning from FFS to P4P to Gainshare to Full Downside Risk)
15:30 "You have to remove the stigma around failure. These are opportunities to learn and grow."
15:40 The story of Sir William Osler and how the ideal physician should be equally to call out failures as much as successes
16:50 The influence of the Institute of Medicine report "To Err is Human" on the culture of safety in the practice of medicine
17:00 The need for a new culture change in medicine to learn from mistakes and failed experiments to advance population health and VBC
19:00 Medicare payment model innovation and how CHESS isgetting as close to premium dollar as possible by taking downside risk with MA and commercial insurers
20:00 CMS experimentation with global capitation and why providers should be thinking about the Direct Contracting model
23:30 The use of "innovation cells" to effectively disseminate learnings within partner organizations
25:00 Addressing transportation as a social determinant of health in rural areas
26:00 Partnering with Wake Forest Baptist Health to deploy a "hospital at home" model
27:15 Creating wrap-around services in the technology and clinical domains to meet with needs of clients with varying degrees of maturity
29:30 Dr. James describes the value-based care landscape in North Carolina and the impact of the Atrium Health–Wake Forest Baptist Health merger
33:10 Developing a leading Medical Management program with service hubs in Care Management, Pharmacy, Quality, and Risk Adjustment
33:40 Data Analytics and Predictive Modeling and how CHESS partnered with Wake Forest to develop a frailty index
34:35 Implementing a high utilizer conference to review high cost patients and develop a multidisciplinary approach to intervene
34:45 The impact of social issues on health and how CHESS is developing a hub for Social Work to meet patient needs
35:30 "In Value, you can increase your savings by having a willingness to meet the patient where they are through community-based interventions."
36:40 Pharmacy Integration in clinics to address med assistance, adherence assistance, and improvement of quality
38:20 Dr. James provides a general overview of CHESS' approach to Risk Adjustment and explains how improved RAF scores can drive success in value
41:40 Dr. James reflects on his tenure with the ONC and how the pandemic has exposed continued vulnerabilities in aggregating data to assess public health outcomes
43:00 The importance of APIs to move data and provide better information to improve care
44:00 Developing smarter predictive models for better tailored interventions
46:00 Dr. James discusses his views on health equity and responsibility of physicians to deliver culturally competent care
47:15 Appreciating the diversity of patients (e.g. race and ethnicity, health literacy, education level, income level) to serve them well
47:40 How Value-Based Care creates an economic incentive for physicians to have an appreciation for the diversity of patients
48:50 Ensuring that AI and predictive models are devoid of racial bias and are inclusive of all populations
49:40 Dr. James discusses how his mother grew up in an era of racial segregation
51:00 The growth of CHESS, how the culture is responding to the needs of the future, and the importance of "failing forward"