Podcast: Play in new window | Download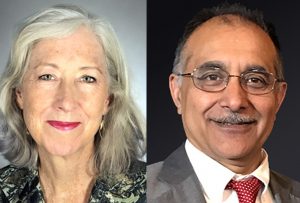 Decades of poor outcomes in terms of cost, quality, and access have not created societal commitment to confronting the issue of low-value care in hospitals. Despite medical errors serving as the #3 cause of death, unpaid hospital bills leading as the #1 reason for personal bankruptcy in our country, vast disparities in care prevalent across racial and sociodemographic lines, and a general sense of pricing opaqueness, we have not yet seen a community-led movement towards hospital accountability for health equity, quality of care, and avoidance of low-value care.  
If hospitals are to equitably deliver the high-quality care that is essential to improving community health, the time is now. Assessing how well hospitals are serving all of their patients in their communities is a key first step in improving their quality of care. The Lown Institute, a think tank generating ideas for a just and caring system for health, has developed a tool to answer the question, "Are hospitals providing high-value care, achieving excellent patient outcomes, and meeting their obligation to advance health equity in their communities?"  
Today we are joined Vikas Saini & Shannon Brownlee of the Lown Institute to discuss The Lown Institute Hospitals Index, a novel way of evaluating and ranking hospitals in order to help them better serve their patients and communities and to hold them accountable to addressing social determinants of health. This unique hospital ranking system is breaking new ground as we move forward in the race to value.
Episode Bookmarks:
02:00 Despite decades of dreadful outcomes, society has yet to confront the issue of hospitals providing low-value care
04:30 The legacy of Dr. Bernard Lown, as a pioneering cardiologist, humanitarian, and early advocate of value-based care
08:20 Dr. Lown's philosophy of value-based care and the subtle distinction between doing as little "to" patients, but doing as much as possible "for" them
11:15 A new hospital ranking tool is needed in value-based care — one that factors in civic leadership and racial equity
12:50 The Lown institute Hospitals Index is the first ranking system that actually measures overuse and unnecessary care
13:20 Economic tradeoffs matter when you look at racial equity
14:05 In ranking hospitals, the value of the care is as important as clinical outcomes.
15:05 Good hospitals are vital to healthy communities, but how you define and measure "good" matters.
15:30 The Civic Leadership component of the Hospital Index which accounts for spending on charity care, pay equity, and racial inclusivity
19:00 Variation in social and civic leadership metrics with academic medical centers, particularly inclusivity and pay equity
20:20 How Black Lives Matter has forced hospitals to reexamine their culture and commitment to health equity
21:45 Neighboring hospitals with drastically different racial inclusivity scores and the impact of residential segregation
25:00 Segregated ("separate and unequal") hospitals with disproportionate impacts in COVID outcomes for those in low-income communities
26:30 The way we have organized and funded the hospital sector will not meet population health needs for communities
27:30 The need for regional coordination, changes in payment mechanisms, and global budgeting for health care transformation.
29:00 The Big Business of Healthcare and why "Health care is too important to leave to the Healthcare sector."
30:00 Having a hospital system based on cooperation in population health versus having individual healthcare businesses competing against each other for volume
31:00 The disappointing, yet predictable, inequitable distribution model for COVID-19 vaccines
36:00 Low-value care is a significant portion of waste; estimates of spending on low-value care range from $100 billion to $700 billion each year!
39:00 Vikas discusses how his clinical training with Dr. Lown provided him with a deep sense of humanism and commitment to addressing low value care
43:00 Shannon traces her interest in eliminating low value care when researching the overuse of the PSA test and how it was actually causing patient harm
46:30 The release of overuse data from the Lown Institute on May 4th (2021's TOP HOSPITALS: AVOIDING OVERUSE)
48:00 The new Hospital Price Transparency rule that just went into effect requiring hospitals to list their negotiated discounted prices online for all services
53:00 The biggest pressure for downward hospital prices will come from insurers and employers in the future
55:00 How consolidation and monopolization in healthcare is creating the opposite effect of competition driving down costs in a market-based economy
57:20 "This Race to Value is one of the most important things we can do in this country…"
59:00 The need for health democracy at a local and regional level to create a radically better system