Podcast: Play in new window | Download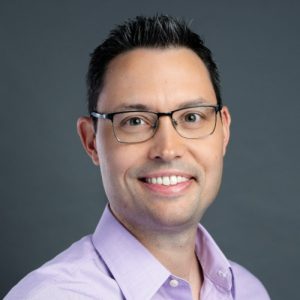 In the Race to Value, we must recognize that quality of life is the ultimate currency of healthcare, and this aim is all the more important in senior living facilities.  Transforming health outcomes for skilled nursing and senior living populations is not just a goal; it's a commitment to providing the care and dignity our elders deserve.  This week, we profile a leader in the value movement who leads a company on a mission "to improve the health, happiness, and dignity of senior living residents". We are joined by Mark Price, CEO of Curana Health – a leader who lives by the mantra that "extreme passion" is the single most important ingredient to reform the American healthcare system.
Curana Health is a provider of value-based primary care services exclusively for the senior living industry, including in nursing homes, assisted/independent living facilities, CCRC/life plan communities and affordable senior housing communities. Curana Health serves more than 1,100 senior living community partners across 30 states and participates in the MSSP ACO, ACO Reach and Medicare Advantage programs with CMS. Backed by more than $300M in venture capital funding, the organization is poised to disrupt care delivery in senior living on a meaningful scale through innovative care models and applied analytics.
In this episode, you will learn about how to transform health outcomes for skilled nursing and senior living populations through extreme passion.  We cover such topics as how to leverage APMs such as MSSP and ACO REACH in the senior living setting, the performance results of Curana Health across their value-based portfolio, technology innovation, palliative care, the state of the nursing home industry, and future trends in the shift to home-based care delivery.
Episode Bookmarks:
01:30 Introduction to Mark Price, CEO of Curana Health.
03:45 An estimated 27M more people are aging into the 75+ cohort through 2050, resulting in rising age and higher health acuity levels of residents moving into senior living.
05:00 Curana Health has achieved a 39% reduction in 30-day hospital readmissions and a 37% reduction in total hospital admissions among Medicare Advantage I-SNP members.
06:00 "There are many subsectors in the industry where value-based care can succeed.  The important thing is ensuring that your people have an extreme amount of passion for making it work."
07:00 Founding story of Curana Health based on how we would want our loved ones to be cared for at the end of life.
08:45 The majority of Americans will spend some time in senior living or skilled nursing in the final years of their life.
10:00 Elite Patient Care ACO performed in the top 1% of ACOs in its first year of operation, achieving PBPY savings amount of $2,235—the highest PBPY for any first-year MSSP ACO since 2012.
11:30 Curana Health also has one of the top performing ACO REACH and risk-based MA I-SNP programs in the country.
11:45 "Our core business is not a payment model. It is a clinical model that produces health outcomes which, in turn, enables affordability as well."
13:00 Developing a population health playbook for the senior living space.
14:00 Success in developing a level of clinical integration within a senior living facility that is now owned by the company.
15:00 MA Institutional Special Needs Plans (I-SNPs) are designed to meet the needs of people living in long-term care settings such as long-term care nursing, skilled nursing facilities, and inpatient psychiatric facilities.
16:45 Facilities are taking an ownership position of MA plans for senior living and skilled nursing residents.
17:00 Mark provides perspective on I-SNPs and how the Curana Health clinical model is achieving results to improve clinical outcomes.
18:30 Performing well by recognizing the commonality between MSSP, ACO REACH, and Medicare Advantage.
20:00 How CMS and CMMI is incorporating innovation to value-based payment models (e.g.SNF 3-Day Rule Waiver).
22:00 Building a technology enablement ecosystem within a high-touch, integrated care model for senior living communities.
23:00 Value-based care technology adoption starts with the input from the clinical care teams.
24:00 Seeking technology enablement for both common and specialized challenges.
26:00 Developing technology partnerships with intentionality. Augmenting those partnerships with internally-developed customized analytical and educational solutions.
28:45 A survey by Leavitt Partners and NAACOs shows that only a 10% of ACOs selected palliative care as a top priority for improving efficiency and lowering costs.
30:00 Mark provides perspective on the importance of palliative care and advanced  care planning in their senior-focused care model.
33:00 Many nursing home providers operate on thin margins and have been squeezed tighter as they've struggled with occupancy.
34:00 Chapter 11 bankruptcies among nursing homes and senior living operators continue to increase and show no signs of abating going into next year.
35:30 The impact of the pandemic on the senior living industry.
36:30 The workforce challenges faced by nursing homes.
37:00 Financial impact of rising variable interest rates on nursing homes attempting to service their facility debt.
38:00 CMS-imposed staffing mandates on Skilled Nursing Facilities.
38:45 The impact of aging baby boomers on distressed SNFs and senior living facilities.
40:45 Collegiality and information sharing is important to advance value-based care transformation across the country.
41:30 Skilled Nursing and Senior Living communities traditionally ignored value-based care (and how they are now waking up!)
43:30 Success in the future requires us to think differently than we did in the past.
44:30 Up to $265 billion worth of care currently delivered in traditional facilities for Medicare FFS and MA beneficiaries could shift to the home by 2025.
46:45 Post-acute skilled care will increasingly move to the home in the future.
48:00 The significant demand for senior resident models in the future.
49:30 Mark discusses why technology won't disrupt the senior living space like it will other sectors in care delivery.
52:00 CMS's goal of having every Medicare beneficiary in an ACO or ACO-like model by 2030.
53:00 Americans aged 65 and older will more than double over the next 40 years —  reaching 80 million in 2040.
53:45 Parting thoughts of optimism on the imperative for value-based care transformation in the country.