Podcast: Play in new window | Download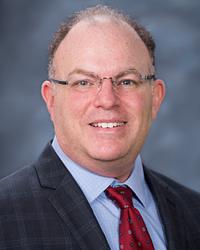 In the universe of value-based care transformation, there has been one disease that represents a metaphorical black hole, where the gravitational pull of fee-for-service is so strong that nothing can escape. These patients experience the fullest depths of pain and despair, and this chasm is so deep and wide that there is only darkness. You may have guessed it, but we are talking about chronic kidney disease, a condition that impacts 37 million people in the U.S. The suffering of those inflicted with CKD is so immense, yet the Medicare reimbursement system is designed to fail this patient population. In fee-for-service medicine, we wait until patients succumb to end-stage kidney disease, where they crash and burn and need costly dialysis to stay alive for a little while longer. Because of this flawed reimbursement model, Medicare pays over $125 billion for people with all stages of renal disease, which is around 20% of all Medicare spending!  Unless we go upstream and start engaging patients prior to kidney failure, success in value-based kidney care will be limited.  We must "give life" to this patient population in the Race to Value!
The giving of life and that is what DaVita Kidney Care is doing.  In fact, the name DaVita is an adaptation of the Italian phrase for giving life. In value-based care, DaVita works with healthcare payers and providers to develop and implement care delivery models that focus on improving outcomes and reducing costs for CKD patients. And I am excited to share with our listeners, that our guest this week is Dr. Adam Weinstein, the Chief Medical Information Officer for DaVita. Dr. Weinstein works across numerous lanes helping bridge the intersection of IT, clinical nephrology, and healthcare policy. He is focused on delivering IT tools that take advantage of DaVita's clinical data and help nephrologist and DaVita teammates deliver the best care possible.  A kidney doctor from Maryland, Dr. Weinstein is passionate about slowing the progression of chronic kidney disease in patients. This was such an outstanding conversation with one of the true innovators in technology and clinical care!
Episode Bookmarks:
01:30 The importance of crossing the chasm of chronic kidney disease, a condition that impacts 37 million people in the U.S.
02:30 Introduction to Dr. Adam Weinstein, the Chief Medical Information Officer for DaVita Kidney Care.
03:30 Support Race to  Value by subscribing to our weekly newsletter and leaving a review/rating on Apple Podcasts.
05:30 Dr. Weinstein shares how his lived experiences and positive mindset have shaped his work as a nephrologist, healthcare executive, and technology innovator.
06:45 Treating kidney disease costs Medicare $130B – although CKD patients are 1% of the population, they account for over 7% of all Medicare spending!
08:30 An overview of the DaVita Integrated Kidney Care (IKC) program and how it produces solid results through data enablement and relationship building.
10:30 Integrated Kidney Care accomplished through people working in collaboration, predictive modeling, and population health management.
11:30 Facility versus At-Home Dialysis and the empowerment of patients through education and health literacy.
12:30 An overview of DaVita's participation in value-based care payment models focused on CKD and ESKD.
14:30 Dr. Weinstein on how to bring scale to value-based payment innovation in kidney care.
16:00 The need for specialist and care team coordination that goes well beyond the office visit.
17:00 Kidney Care First (KCF) and Comprehensive Kidney Care Contracting (CKCC) Models and how they provide financial and philosophical alignment for integrated care.
18:00 The challenges of including broader specialties and building an advanced data infrastructure in value-based kidney care.
19:00 The "clinical nebulous" that requires a longer runway for value-based payment model innovation to deliver improved patient outcomes.
22:00 The Relative Value Scale Update Committee (RUC) and how it provides recommendations for setting payment amounts for different physician services.
23:30 The challenges of valuing the technical aspects of physician services that reward procedural intensity versus cognitive services that require critical thinking.
24:00 The tension that a Relative Value Unit system provides in a healthcare system evolving to value-based care.
27:00 Black Americans are 3.5X more likely than White Americans to experience kidney failure. (Black Americans are also less likely to do home dialysis or get a kidney transplant.)
28:00 "Value-based care arrangements are one step toward solving health inequities."
29:00 The need for a culturally sensitive and contextual understanding of health determinants to address disparities in care.
32:30 "The single most important trust building issue in healthcare is the assurance that we have a caring workforce."
33:00 How DaVita ensures that its facilities are equipped with motivated, engaged, and culturally competent care teams.
34:30 Addressing clinician burnout through the provision of robust talent pipelines.
36:00 The need to focus on early CKD detection so interventions can happen earlier to slow the progression of disease.
37:00 How lab tests to screen kidney function are not always the best diagnostic indicator for early detection of CKD.
38:30 The role of nephrologists in assuring an effective care regimen.
39:00 The use of Artificial Intelligence to help predict the progression of CKD to ESKD or the likelihood of a hospitalization.
41:00 How risk models that predict future likelihood of dialysis can drive crucial conversations with patients.
42:00 The need for clinical experts to interpret AI predictions in a way that can drive meaningful patient interventions.
43:00 Innovation Results at DaVita (e.g. survival rates for dialysis patients, cost improvement in dialysis, increase in home dialysis, lower hospitalizations).
44:30 Dr. Weinstein discusses DaVita's innovative approach to data and how it informs an enhanced understanding of value-based care as a clinician.
46:30 The development of a CKD-specific EHR system to drive value-based care at a practice level.
47:30 How data integration and HIEs can bring about improved care delivery with independent providers on disparate EHR systems.
47:45 "Chronically ill patients are similar to projects that need their own personalized Gantt Chart to drive care delivery with enhanced outcomes."
48:45 The importance of patient- and population-level data at the point-of-care, alongside performance benchmarking tools.
51:00 A brief update on Mozarc Medical – the new venture between DaVita and Medtronic established to develop new kidney care technologies and at-home treatments.
52:45 DaVita Venture Group (DVG) invests in companies that are aligned with DaVita's mission of improving the quality of life for patients with kidney disease.
54:30 Impacting the kidney space at scale through capital investment in innovation.
56:30 Achieving success in value-based kidney care through people, process, and tools.
58:00 Aligning clinicians for the future of value-based care.