Podcast: Play in new window | Download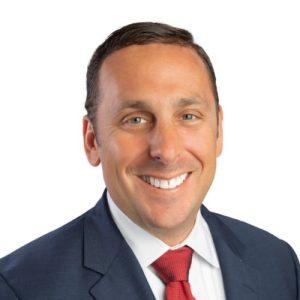 Medication adherence remains an important yet vexing issue in American health care. According to the World Health Organization, medication adherence can have a more direct impact on patient outcomes than a specific treatment itself. Still, it is estimated that a staggering 50% of Americans don't take their chronic long-term therapy medications as prescribed. Statistics show that each year, poor adherence contributes to more than $500 billion in avoidable health care costs, around 125,000 potentially preventable deaths, and up to 25% of hospitalizations in the United States.  This issue of medication adherence is so important, yet so vexing to solve for because it is so multi-faceted and entrenched into the business economics of healthcare.  In this Race to Value, we must find a better way to ensure affordability and promote adherence to medication therapies.  This is a life or death situation – both from an economic and a clinical perspective.  If we don't find solutions to improve medication adherence as part of value-based care, patients will die.  And eventually, the weight of the entire healthcare system will collapse upon itself due to the unsustainable costs that are incurred due to avoidable healthcare utilization that medication adherence would have prevented!
Our guest this week is Jason Rose, a leading expert on the trillion dollar impact of the medication adherence issues in our country and what can be done to address them. Since 2018, Jason Rose has been spearheading value-based care as CEO of AdhereHealth. The innovative technology company is focused on transforming healthcare by leveraging intelligent data analytics, promoting medication adherence and working with patients to resolve social determinants of health. Customers are managed care companies and employers looking to improve quality of care and reduce costs for their patients and employees, respectively. After one year in his role, AdhereHealth experienced its fastest-ever year of growth and has grown from about 100 employees to nearly 1,000 employees over the past three years.  This is a leader in the value-based care movement that you should be listening to, as medication adherence is one of the most critical challenges to overcome in the transformation of our industry.
Episode Bookmarks:
01:30 According to the World Health Organization, medication adherence can have a more direct impact on patient outcomes than a specific treatment itself.
01:45 50% of Americans don't take their chronic long-term therapy medications as prescribed.
02:00 Poor adherence contributes to more than $500 billion in avoidable health care costs, causes 125,000 potentially preventable deaths, and up to 25% of hospitalizations.
03:00 Introduction to Jason Rose, a leading expert on medication adherence and CEO ofAdhereHealth.
04:00 Support Race to  Value by subscribing to our weekly newsletter and leaving a review/rating on Apple Podcasts.
06:30 If unabated, medication non-adherence will soon be a trillion-dollar problem with no end in sight.
07:00 Jason discusses the financial impact of non-adherence and the criticality of addressing this issue in healthcare.
08:00 "Medication non-adherence should be one of the top issues in all of healthcare, given the size of the actual problem."
08:30 How value-based care programs can improve adherence outcomes in both senior and commercial populations.
10:00 A series of factors, rather than a single one, determine patients' ability to follow treatment recommendations correctly.
11:00 Jason discusses the impact of social determinants of health (SDOH) on medication adherence.
12:00 How SDOH symbolize the "Maslow Hierarchy of Needs for Health Care" (e.g. safe drinking water, transportation, health literacy).
13:00 A critical decision point – paying for the food of a beloved pet instead of purchasing lifesaving medication!
14:00 Referencing Jason's recent AJMC article: "Medication Adherence is a Force Multiplier for Medicare Advantage Profitability, Enrollment, and Star Ratings"
15:00 70% of MA prescription drug plans earned a rating of 4.0 Stars or higher in the 2022 Star Ratings compared with 49% for 2023.
16:00 Medication-related measures make up 52 percent of the overall Stars Ratings weighting, and adherence measures for cardiovascular, hypertension, and diabetes are all triple-weighted.
16:30 The exacerbation of chronic diseases during the COVID-19 pandemic and implications on value-based adherence programs.
18:30 Jason explains the reason for the year-over-year MA Star Ratings adjustment due to lower health plan investment and more competitive ratings.
19:30 How Hemoglobin A1c quality measures for diabetics relates to medication adherence.
20:30 33% of Star Ratings relate to patient experience, and these CAHPS measures will suffer if plans to perform well in medication adherence measures.
21:00 "It is quite obvious and logical that medication adherence outcomes is exactly what CMS is focusing on with quality measurement."
21:45 How CMS will be "tripling down" on medication adherence outcomes related to MA Star Ratings.
22:30 The importance of achieving the 4 Stars (or above) to unlock needed health plan profit margin to compete in the open MA marketplace. ("Darwinism in Healthcare")
24:30 More than a quarter of 30-day hospital readmissions are directly tied to medication adherence reconciliation issues.
25:00 AdhereHealth Survey: 62% of discharged patients would have had at least one drug therapy problem that would have gone unaddressed without telepharmacy outreach.
26:00 Jason discusses why CMS will soon be retiring Medication Reconciliation Post Discharge (MRP) measures for higher-weighted Transitions of Care (TRC) measures.
26:30 How TRC measures will emphasize PCP admissions and post-discharge notifications along with increased emphasis on medication reconciliation.
28:00 25-40% of medication issues related to lack of reconciliation (referencing a personal story of a patient that almost died because of taking two different statins).
29:00 The need for automated clinical workflows to drive provider notifications and data-analytics to identify drug therapy problems.
30:30 For every 100 prescriptions written, just 50 to 70 are ever picked up at the pharmacy. Once a patient leaves the pharmacy, a mere 25% of the medications are taken as directed at home. And then just a fraction—15% to 20%—are refilled.
31:00 A typical Medicare beneficiary saw a median of 7 physicians per year, highlighting the need for more coordinated, multifaceted strategies in medication management.
32:00 Home care is expected to increase nearly 4-fold by 2025, comprising up to $265 billion in care services (a quarter of the total cost of care for Medicare fee-for-service and MA members).
33:00 Lack of clinical integration and interoperability contributes to poor medication reconciliation in the healthcare industry.
34:00 Fee-for-service incentives do not align with improving medication adherence outcomes.
35:00 The need for health plans to reconcile drug utilization data with a targeted list of patients for which medication adherence outcomes could improve.
36:00 "Seventy-percent of medication adherence problems are related to patients not taking the drug they were prescribed. It's not even low adherence; it is no adherence."
36:30 How a value-based care environment provides an incentives platform for collaboration and co-development of tools to address non-adherence.
38:00 Public-private partnerships (like Medicare Advantage) as the best opportunity to drive value-based care.
38:30 The lack of chronic care management and focus on medication adherence in the home health environment.
40:00 How the lack of care management analytics for home health providers causes them to "fly blind" in their clinical workflows for medication-related issues.
41:00 The opportunity for medication adherence analytics and real-time data to improve clinical outcomes for home-based patients!
42:30 Collaborative care models that include a clinical pharmacist have been shown to alleviate some of the demand for physician-provided care and facilitate access to primary care services.
44:00 Jason discusses the need for more integrative models of care that utilize a team-based, multidisciplinary approach.
44:30 How Walgreens and CVS are freeing up the dispensing time of pharmacists so they can spend more time counseling patients.
45:30 The opportunity for ACOs to enable pharmacy-led interventions with targeted high risk patients.
46:30 Polypharmacy (the use of 5 or more prescription medications) is present in nearly 20% of the U.S. population and 40% of the population over 65 years or age.
47:00 Nearly 20% of seniors take 10 drugs or more, which can lead to a higher risk for adverse reactions and drug interactions!
48:30 How AdhereHealth is accessing reference databases to drive real-time analytics that identify potential over-prescribing of drugs.
51:00 The importance of capturing patient-reported data in a medication management program.
52:00 Over 75% of all ambulatory communications are over facsimile (fax machines) – not EHRs!
54:00 The moral imperative of ensuring that diabetics can afford life-saving insulin.
54:45 Price gouging by the pharmaceutical industry – a vial of insulin now costs about $300 — roughly 30,000% more than the original cost of the patent!
55:00 Eli Lilly's recent announcement that it will slash its high list prices for some of its insulins and will immediately offer programs to limit out-of-pocket costs to $35 per month.
56:00 Jason explains why the Eli Lilly change was not voluntary and is more related to regulation by the Inflation Reduction Act.
57:00 According to IQVIA Institute for Human Data Science's 2020 report, prescription abandonment rates are less than 5% when the prescription carries no out-of-pocket cost; it rises to 45% when the cost is over $125 and to 60% when the cost is more than $500.
58:00 Optimism for the future in the lowering of prescription drug prices.
59:00 Real-time benefit checking of formularies at the point-of-care.
60:00 The future of medication adherence to be addressed in value-based care through partnerships and collaboration.
61:00 Medical cost inflation as a continued challenge for those taking risk.
62:00 How AdhereHealth is bringing patient-centered solutions to the marketplace to guide clinical outcomes and improve patient relationship management.