Podcast: Play in new window | Download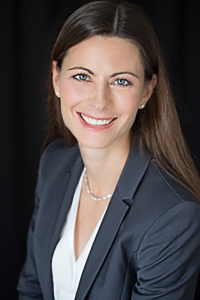 Patients who are high utilizers, also known as multi-visit patients (MVPs) or frequent flyers, whether found in the ED, inpatient units or other departments, drive up readmission rates and tie up resources. Often, clinicians and administrators hold out little hope that they can end the multi-visit cycles of these patients. Yet, by looking at a patient's multiple visits as a symptom of a deeper problem, and then identifying and rectifying that underlying problem, clinicians can end a patient's cycle of care utilization.
On this podcast, a leading expert in high-utilizer care discusses her MVP Method which has been used by rural hospitals, community hospitals, safety net hospitals, and academic medical centers across the country. Dr. Amy Boutwell, President of Collaborative Healthcare Strategies, is a nationally recognized thought leader in the field of reducing readmissions and improving care for highest risk and multi-visit patients. She is the developer of the STAAR, ASPIRE, ASPIRE+ and MVP methods to reduce avoidable acute-care utilization and deliver whole-person care across settings and over time.
The general principles and actions of the MVP Method can revolutionize care, break the cycle of utilization and change the life of your patients.  The Institute for Advancing Health Value has released an Intelligence Brief and Case Study to accompany this special podcast episode.
Building An Effective Care Pathway for Multi-Visit Patients: The MVP Method
Episode Bookmarks:
01:30 High utilizers, also known as multi-visit patients (MVPs) or frequent flyers, whether found in the ED, inpatient units or other departments, drive up readmission rates and tie up resources.
02:00 Can high utilization by MVPs be impacted by addressing symptoms of a deeper problem?
02:30 Introduction to Dr. Amy Boutwell and the MVP Method to improve care for High Utilizers.
03:15 Support Race to  Value by subscribing to our weekly newsletter and leaving a review/rating on Apple Podcasts.
04:45 Referencing the Dr. Atul Gawande article called "The Hot Spotters" which showed how a health system experienced a 40% reduction in super-utilizer reduction.
07:00 The risk of conflating the terms of "high risk," "high utilizer," "high cost," and "complex".
07:45 Busting the myth that multi-visit patients are un-impactable.
08:30 "We must walk away from the dogma that it is not worth serving high utilizers. The industry must reengineer its thinking around that to advance health equity."
09:00 Dr. Boutwell references the work of the Camden Coalition and how "Hot Spotters" did not confirm the myth of un-impactability.
10:30 The Hospital Readmissions Reduction Program (HRRP) aims to minimize the number of avoidable hospital readmissions by incentivizing hospitals to improve post-discharge planning.
11:30 Dr. Boutwell discusses the challenges of HRPP as a health policy and why hospitals have still yet to evolve in care delivery transformation.
12:30 Readmissions programs often are treated as a pilot instead of as a strategy for transformation.
13:30 Dr. Boutwell's work in partnering with health systems to develop a population health playbook to lower hospital readmissions.
14:30 The challenge of focusing on just one chronic condition in a readmission reduction strategy (e.g. heart failure).
15:45 "Multi-visit patients account for over half of all readmissions at every single hospital in the United States."
16:45 "We have to go beyond payer-specific or disease-specific paradigms to find higher leverage population segments to impact."
18:00 The MVP Method was designed for scale and is used by rural hospitals, community hospitals, safety net hospitals, and academic medical centers across the country.
19:00 Dr. Boutwell provides a thorough explanation of the MVP Method and how it supports hospitals in achieving delivery system redesign.
22:30 Multi-visit patients are typically determined to be ~7% of all patients, yet account for 20% of hospital admissions, 50% of readmissions, and 10% of ED visits.
24:30 Physicians identify the cause of a symptom to accurately diagnose a patient. (This is the same paradigm one should apply to a MVP with a symptom of recurrent overutilization!)
26:00 The root cause approach is at the core of the MVP Method.
26:45 Harris Health article ("A New Way to Support Frequent Emergency Department Visitors") about how they achieved a 15% reduction in ED visits across all MVPs (with Ben Taub reducing theirs by 77%!).
28:00 The success that Harris Health has had in implementing your MVP Method for addressing frequent ED utilizers. (Join the Institute and download the members-only Harris Health Case Study!)
35:00 New York State Medicaid  is the largest sponsor of the MVP program so far and is focusing on hospital and community partnerships in care delivery redesign as part of its DSRIP strategy.
37:00 A personal story about a multi-visit patient dealing with housing instability.
38:45 Human-centered pathways and systems are a crucial determinant of success with the MVP Method.
39:00 How the New York State Medicaid system built equity value-based population health through cross-continuum team-based care on the frontlines.
42:00 The need for accountable teams to ensure definitive and timely linkages to MVP root cause solutions.
43:00 A personal story about successful care team engagement with a complex multi-visit patient.
48:00 ASPIRE Framework to Reduce Hospital Readmissions
50:00 The importance of understanding patient data before implementing a readmissions reduction strategy.
51:00 How analyzing data led to health systems learning for the first time that alcohol abuse was the main cause of hospital readmissions.
53:00 A great example of how a hospital developed a collaborative team-based interdisciplinary approach to readmissions reduction.
55:00 Nationally, 56% (or roughly 67 million ED visits) are potentially avoidable.  The average cost of an ED visit is $580 more than the cost of a comparable office visit.
57:00 The importance of advanced primary care access and the need to address the fear and uncertainty that patients experience regarding their condition.
60:00 Emergency rooms do not adequately address fear and uncertainty (an opportunity for person-centeredness).
62:00 How the state of Maryland dramatically decreased overutilization once financial incentives were realigned (from worst place to above the national average!)
65:00 "Value-based is the way we must practice medicine with regard to whole-person care."
65:30 Parting thoughts from Dr. Boutwell on the importance of value-based care in the practice of medicine.