Podcast: Play in new window | Download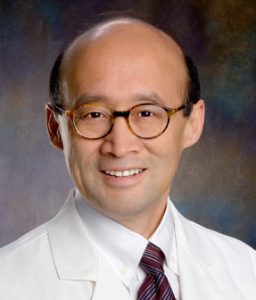 Three perfect storms in recent years – the health storm produced by the COVID-19 pandemic; the economic storm that resulted from its disruptions; and the social storm that followed the murder of George Floyd which sparked fresh outrage at longstanding inequities – have sharpened and added important nuances of what health care really means. The goal of health care has always been to reduce suffering, but we must now prioritize transformation in leadership now more than ever. Building trust, eliminating inequities, and ensuring high reliability are of the highest magnitude of importance as we blaze a new path forward.
This week, on the Race to Value, we are joined by Thomas H. Lee, M.D., the author of the new book "Healthcare's Path Forward" to discuss how the healthcare industry is being transformed by deeper knowledge of what suffering means for patients, their families, and healthcare providers themselves. Since healthcare is not working for anyone, Dr. Lee provides wisdom and insights of optimism for where true change can happen in creating new standards for excellence.
In addition to being a bestselling author and expert on healthcare transformation, Dr. Lee is the Chief Medical Officer of Press Ganey.  He brings more than three decades of experience in healthcare performance improvement as a practicing physician, leader in provider organizations, researcher, and health policy expert. He's responsible for developing clinical and operational strategies to help providers across the nation measure and improve the patient experience, with an overarching goal of reducing the suffering of patients as they undergo care and improve the value of their care.
Episode Bookmarks:
01:30 Introduction to Thomas H. Lee. M.D. and his new book "Healthcare's Path Forward"
03:00 Support Race to  Value by subscribing to our weekly newsletter and leaving a review/rating on Apple Podcasts.
04:00 The six elements of organizational culture that lead to transformation – Excellence, Trust, Respect, Inclusion, Resilience, Reliability
05:00 John Nash ("A Beautiful Mind") and Non-Cooperative Game Theory
06:00 Optimism for healthcare because how bad things really are!
07:00 Nash Equilibrium states are commonplace in healthcare – it creates inertia and stifles change.
08:30 "Equilibrium states break down when the pain of the status quo exceeds the fear of the unknown for multiple parties."
09:00 "Healthcare is not working for anyone.  That is where real change can happen and what makes me optimistic."
09:45 The destabilizing trends of supply chain disruption, social unrest, political divisiveness, consumerism, demographic shifts, workforce drain, and environmental disasters.
11:30 Responding to social justice, climate change, and the need to redesign healthcare – is it too much for us to tackle all at once?
12:00 "Changing the way healthcare is paid for – in absence of other reforms – is grossly inefficient.  There are many other things that have to happen."
12:30 Michael Porter's Value Chain and the importance of clarity and differentiation in the creation of value.
13:30 "Payment reform is just one activity of healthcare reform.  We also need trust in the workforce and with patients, an understanding of what safety means, and a response to consumerism."
15:00 In times of turmoil, healthcare organizations need more than a performance culture; they need a learning culture.
16:30 The most important part of transformational leadership is division of responsibilities and areas of key focus to enact organizational change.
17:30 No one can do everything!  If leaders focus on only three things, they will be successful in strategy execution.
18:30 3 Functions of Governing Boards and Executives: Articulate the Core Values, Develop Strategy, Understand the Value Chain
18:45 "An organization is the lengthened shadow of its leaders." – Ralph Waldo Emerson
20:30 3 Functions of Managers: Create Social Capital, Bring High Reliability Principles to Life, Eliminate Waste of all Types
21:30     "Social capital is more important than financial capital in the times in which we live."
22:00 Applying High Reliability to all the dimensions (including patient experience) and refusing to tolerate failure in matters of trust.
23:45 "Culture of No Waste" – includes both time and resources
24:30 3 Functions of Frontline Caregivers: Create a Culture of Respect, Be Full Participants on Great Teams, View Job as Shaping the Memories of Patients and Families
25:30 The healthcare workforce often feels that they are part of a organization that does not respect them.
26:30 "Treating people with respect should be treated in the same way that the industry tackled hand hygiene to improve patient safety."
27:45 Referencing the TED Talk from Daniel Kahneman: "The Riddle of Experience vs. Memory"
29:00 Frontline caregivers are like Steven Spielberg, i.e. they are the producers and directors of the patient memories.
32:00 "We live in a time where trust is under attack in society.  You can't take trust for granted in healthcare."
33:00 Trust goes beyond the clinician encounter – it encompasses the whole episode of care, including the web presence of the provider before the visit.
35:30 The importance of 5-Star Ratings online in building trust.
36:30 "Patients are unnerved from friction, chaos, and any indication that they may not be safe. The pandemic has really heightened their fears."
38:00 Dr. Lee discusses how Press Ganey has begun surveying patients on their perceptions of patient safety.
39:45 High-reliability and the Anna Karenina Principle ("Happy families are all alike; every unhappy family is unhappy in their own way.")
41:45 In 2021, the Press Ganey Employee Engagement Indicator declined in every single job category!
43:00 Dr. Lee discusses how building trust with workers coincides with the actions taken to build trust with patients.
44:30 Personal Pride:  Pride in the organization, Pride in what you do for the organization, Pride in what your team does.
45:30 Personal Alignment: Aligning with the cultural beliefs of employees and the need for inclusion. (Lack of DEI creates a 4X greater risk of employee turnover.)
46:00 Personal Resilience: Activation (employee motivation) and Decompression (ability of employees to forget about work when at home).
47:30 Activation is increasing in healthcare, but decompression continues to go down!
50:00 Dr. Lee explains how the pandemic and social unrest has created a deeper understanding of human suffering and how systems create harm.
50:30 Understanding Patient Safety beyond Physical Harm by also considering Emotional Harm (e.g. not feeling safe or financial distress due to healthcare)
51:30 The nuance of perception in Patient Safety (an example of how patients didn't feel safe when a change when a hospital starting using odorless disinfectant).
53:00 Lack of respect as a safety issue.
53:00 The murder of George Floyd prompting an examination of the impact of inequality throughout society.
54:00 Diversity, Equity, and Inclusion in healthcare as a form of social capital and the pursuit of zero inequity.
55:00 The importance of DEI in health equity is now understood at a deeper level by healthcare leaders following the murder of George Floyd.
56:00 "Zero Inequity should be our goal just like Zero Harm is our patient safety goal."
56:45 The data from safety net hospitals showing continued challenges in assessing pain with African American patients.
58:00 How organizational mistreatment of patients creates mistreatment of workers (and why lack of patient-centeredness is main reason for employee turnover).
61:00 Dr. Lee touts the virtues of healthcare and why it is such a great industry to work in.
62:00 New Skills for the Era Ahead:  Strategy (Porter's Value Chain), Social Capital (Teamwork, Leadership), Growth Mindset (read Grit: The Power of Passion and Perseverance!)
64:00 The potential to do great work in medicine and making a difference in the lives of others.
64:30 "This is the best time to be going into healthcare. You can really make a difference in a noble field."
65:00 How to reach out to Dr. Lee and learn more about his work in healthcare transformation.