Podcast: Play in new window | Download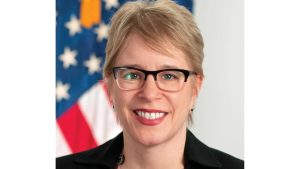 A large wooden ship encased in glass sits prominently in the lobby of Humana's Louisville headquarters. Its placement seems out of the ordinary, until you understand its symbolic purpose. The ship symbolizes the collaboration necessary from all of those focused on member/patient well-being. We must all row together to make progress and help those we serve live their healthiest lives. Physicians. Nurses. Health coaches. Pharmacists. Health plans. And many others. Collaboration and teamwork are critical to now and in the future of value-based care.
The annual Humana Value-based Care Report spotlights the progress value-based care physicians make in achieving better outcomes for their patients with Humana individual Medicare Advantage. It details four key areas—prevention, outcomes and utilization, patient-physician experience and costs and payments.
Humana shares these results annually to highlight how the company supports physicians in helping their patients achieve their best health.  In this special episode, we are joined by Kate Goodrich, MD, MHS, the Chief Medical Officer for Humana.  Dr. Goodrich discusses the annual Humana VBC report and strengthens the care for value-based care as the future of healthcare!
Episode Bookmarks:
01:30 Download the ninth annual Humana Value-Based Care Report
02:15 Introduction to Kate Goodrich, MD, MHS, is Chief Medical Officer for Humana
04:00 How a large wooden ship in the lobby of Humana's Louisville headquarters symbolizes collaboration in Value-Based Care.
04:45 Collaboration within the care team. ("Financial incentives matter in optimizing the care of patients.")
07:00 Collaboration within communities. ("It takes a village to take care of patients and their social determinants of health.")
09:00 Collaboration at the national level across entities and within the federal government.
11:00 The Institute for Advancing Health Value as a leading example of national collaboration in VBC transformation.
13:30 Humana has over 74,000 primary care physicians in value-based relationships, caring for over 3 million Humana MA members.
14:30 How value-based Humana Medicare Advantage achieved better outcomes than FFS (e.g. hospitalizations, ED utilization, diabetic control).
16:15 "Control of blood sugar is a critical leading indicator of value-based care success."
17:00 Avoiding low value care services that provide little or no clinical benefit (e.g. MRIs and CTs for routine low back pain).
18:00 Humana MA members receive 9.2% fewer low value services than those that are enrolled in fee-for-service.
19:00 Dr. Goodrich on the importance of VBC in addressing the healthcare cost problem in our country.
19:45 50% of Humana value-based programs earned shared savings (compared to original Medicare at 20.1%).
20:00 Humana value-based care physicians earn almost three times as much of Medicare's fee schedule.
21:00 "If you're a primary care physician, frankly, you will make more money in value-based care arrangements."
22:30 Humana MA members average $500 in annual additional health plan benefits (e.g. home care, prescription delivery, healthy food cards) when associated with a value-based physician.
23:30 How screening for social barriers aligns with the provision of additional health plan benefits that improve care outcomes.
25:00 Examples of preventive care and CCM programs that close care gaps and increase Stars Ratings.
26:00 "Our outreach campaigns have closed more than 350,000 gaps in care per year. That's paved the way for 10% of members who were previously non-compliant with the screening to identify a particular condition and then have the opportunity to seek more focused care."
27:00 The success Humana is having in improving medication adherence in value-based arrangements.
28:00 "Non-adherence to medications is traditionally seen as a patient non-compliance issue. And I would argue that that it is rarely true that patients "don't want to take their medications."
31:00 Humana's senior-focused primary care model as a holistic approach to healthcare that empowers patients.
33:00 Examples of Humana's primary care model include CenterWell, Conviva, and alliance partnerships with Cano Health, Oak Street Health, and ChenMed.
35:00 Clinical Integration within senior-focused primary care teams (e.g. behavioral therapy, social work, pharmacy, nutritional counseling)
37:00 The positive correlation between value-based financial incentives and improved utilization outcomes.
37:30 Ambulatory-sensitive chronic conditions (e.g. CHF, COPD, asthma) that can be better managed in primary care setting.
39:00 Compared to traditional Medicare beneficiaries, Humana MA members had lower rates of hospital stays, emergency department visits, and 30 day readmissions (Referencing research article: "Comparison of Health Care Utilization by Medicare Advantage and Traditional Medicare Beneficiaries with Complex Care Needs")
41:00 Dr. Goodrich discusses how Star Ratings are reflective of member experience (90.6% of Humana members are in contracts rated four star or above, and 66% are in contracts rated 4.5 stars or higher.)
43:00 How value-based care arrangements can address the plight of physician and nurse burnout.
45:00 Dr. Goodrich discusses Humana's strategy to reinvest value-based savings in future innovation.
49:30 The future growth of Humana's portfolio.
50:30 Continued investment in closing health equity gaps.
51:00 The importance of the annual Humana Value-Based Care Report – showing progress and sharing data of value-based success!