Podcast: Play in new window | Download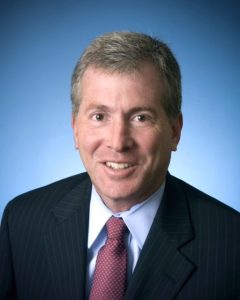 As the healthcare industry moves towards achieving CMS's goal of having every Medicare beneficiary in an ACO or ACO-like model by 2030, we must focus on patients in institutional settings. For long-term care patients, better care and better health means ensuring patients receive advanced care planning and regular wellness visits. And it also requires providers and facilities to work together in preventing avoidable hospitalizations and unnecessary SNF and hospice utilization. Unfortunately, the needs of geriatric patients in an institutional setting are often overlooked as compared to other populations in the vast environment that falls within the influence of value-based care. LTC ACO — the first ACO in the country focused specifically on the special needs of Medicare beneficiaries residing in long-term care facilities — is changing that narrative. The mission of LTC ACO is to dramatically improve the quality and cost of healthcare delivered to these Medicare beneficiaries, rewarding participating providers for achieving these outcomes. Using this approach, it is their vision to revolutionize the way healthcare is provided to Medicare beneficiaries residing in long-term care facilities.
Joining us this week in the Race to Value is Jason Feuerman, the President and Chief Executive Officer of LTC ACO. In addition to leading one of the only ACOs that is dedicated exclusively to management of long-term care facility residents, Jason supports managed care and strategic value-based initiatives for Genesis HealthCare, the biggest post-acute care operator in the country. In this episode, you will learn about LTC ACO implemented a program in the traditional Medicare population that mirrors Institutional Special Needs Plans (I-SNPs). He discusses how the ACO engages and incentivizes providers and facilities and has operationalized a data infrastructure to drive care interventions. They have woken up an entire ecosystem with their approach to value-based care and have generated well over $40M in Shared Savings throughout their lifespan. By focusing on improving care outcomes and engaging providers, they have become the industry-leading exemplar for improving patient outcomes in long-term care!
Episode Bookmarks:
01:30 Introduction to Jason Feuerman and LTC ACO, the first ACO focused specifically on the special needs of Medicare Beneficiaries residing in long-term care facilities.
03:00 LTC ACO was launched by Genesis Healthcare, the biggest post-acute care operator in the country, with significant experience in MA risk and bundled payment models.
06:00 Lessons Learned from MA: How Institutional Special Needs Plans (I-SNPs)provided an operational thesis for LTC ACO in the Medicare Shared Savings Program.
07:00 By improving quality and driving down unnecessary costs, LTC ACO returns the Shared Savings earned to LTC facilities and the physicians who support them.
08:00 "Waking up the ecosystem" by providing outcomes data to long-term care providers.
10:00 Achieving capital efficiency in a model where there is no downside risk.
12:00 How capital requirements for delegated Medicare Advantage differ from the MSSP model.
13:00 Less than 15% of residents in long-term care facilities are in a MA plan. (Limited business opportunities in Medicare Advantage)
15:30 Applying the same tenets of I-SNPs to a Medicare ACO (e.g. aligning providers and providing rewards with surpluses)
16:00 "Waking up an Ecosystem":  Most LTC providers do not know what happens to their patients once they leave the long-term care institutional setting.
17:00 How data can be used to inform long-term care providers how their patients are doing across the continuum.
18:30 The use of AI for population-based predictive analytics to identify potential health risk (see recent Press Release regarding ClosedLoop AI partnership)
19:00 "Long-term care providers gravitate towards population health data and how they can contribute to bending the cost curve."
21:00 Alzheimer's dementia is the only top-10 cause of death that cannot be prevented, cured or slowed.  We spend $200B on Alzheimer's and Dementia care (more than Cardiology and cancer care combined!)
22:00 Jason discusses the potential implications of Alzheimer's/Dementia in value-based care.
25:30 The impact of hospitalization on a LTC patient can include more time in bed, which can result in increased blood clots, pressure ulcers, muscle atrophy and loss of function.
26:30 Using data from EHRs and pharmacy utilization (Medicare Part D) to predict the risk of hospitalization.
28:00 "Our goal is to reduce hospitalizations and the need for skilled care using predictive analytics."
29:00 How primary care physicians can become the "true quarterbacks of care" by empowering them with data.
29:30 How LTC ACO is approaching pharmacy utilization to better care for their patients.
32:00 LTC ACO has achieved well over $40M in Shared Savings during its lifespan.
34:00 Jason provides an industry-leading example of how to align providers and facilities in the ACO's value-based care strategy.
35:30 Most ACOs incentivize SNFs by just providing them with them the promise of referrals.
36:30 LTC ACO recently distributed $1.5M to providers and facilities from its most recent Shared Savings event.
37:00 Balancing both cost and quality initiatives of the CMS program to achieve Shared Savings.
37:30 The "feel good" aspect of independent providers working with the ACO beyond bonuses earned (e.g. lowering unnecessary SNF and hospice utilization to improve care).
38:30 "Our goal is to get as much money into the hands of providers as possible. This is not about holding back dollars so the ACO can make money."
41:30 Jason describes the impact of COVID-19 on LTC ACO and the overall long-term care segment of the industry.
43:00 How social isolation with the pandemic created a high increase for inpatient rehabilitation needs.
44:00 The trauma of the pandemic on the healthcare workforce that comprises the LTC ACO network.
44:45 How hospitals learned a lesson to "care in place" during the pandemic (instead of referring patients to a long-term care facility).
47:00 The number of Americans aged 65 and older will more than double over the next 40 years —  reaching 80 million in 2040.
47:30 Did CMS contemplate the institutional population when developing its goal to have all patients in an accountable care relationship by 2030?
49:00 Jason describes the importance of the value-based movement in improving care for the geriatric population.
50:00 ACO REACH focuses on communities (not institutions!)
51:00 "Most people not being addressed in value-based care are in institutional settings."
52:00 How CMS will continue to move the needle on VBC, in partnership with private industry innovation, will benefit the entire geriatric population.
53:00 LTC ACO, with six years of experience as an ACO, is driving industry-leading results in improving care outcomes!