Podcast: Play in new window | Download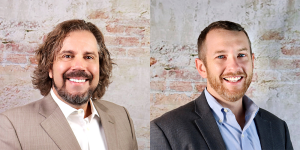 The healthcare system in the United States is ailing and in need of a massive value-based transformation. While we are increasingly polarized in our politics, there is one issue on which most Americans agree: our health care system is broken. Despite spending more per capita on health care than any other country, Americans are in worse health, with lower life expectancies, higher hospital admissions, and at greater risk of suicide and maternal mortality compared to peer nations. This is largely because our health care model has been focused on "sick care" aimed at addressing acute or chronic conditions rather than preventive health maintenance. We have increasingly placed greater value on specialty care over primary care. If we are to right the course and seize this historic opportunity to deliver care that is patient-centered and financially accountable for outcomes, we must unleash the potential of massively powerful primary care!
This week on the Race to Value, you are going to learn about Southeast Primary Care Partners (SPCP) – an independent primary care MSO committed to upholding the independence, innovation and collaboration of Primary Care Physicians, with the ultimate goal of transforming healthcare and achieving true value-based care everywhere. Eric Lisle is the CEO, President and Co-Founder of Southeast Primary Care Partners. And joining him is Craig Worland, the Chief Development Officer for SPCP. These two industry leaders paving the way for a revitalization of primary care in the Southeast and are leading a value journey that we are excited to share with you on the podcast this week!
Episode Bookmarks:
01:30 Our ailing healthcare system and the need to unleash the potential of massively powerful primary care.
02:30 Introduction to Southeast Primary Care Partners (SPCP) and our guests Eric Lisleand Craig Worland.
03:00 Support Race to  Value by subscribing to our weekly newsletter and leaving a review/rating on Apple Podcasts.
05:30 Eric Lisle shares his "Personal Why" and how that informs his leadership in value transformation at SPCP.
06:30 "Our passion is bringing the love of medicine back to primary care physicians."
07:30 Craig Worland describes personal challenges navigating the healthcare system and how that inspired him to create meaningful change.
08:45 "The fee-for-service economic system is not designed to streamline care delivery in a way that keeps the patient well."
09:30 How pivoting to a new economic model creates enablement for primary care transformation.
12:00 Value transformation in primary care is often limited by regional dynamics in the payment landscape.
13:30 How primary care enablement improves patient care outcomes.
14:30 Primary care is the only specialty in medicine that increases life expectancy when community access is enhanced.
16:00 Only 32% of primary care physicians work in a private practice outside of corporatized care delivery business model.
17:00 How independent physician-enablement strategy at SPCP creates whole-person care and improves health equity in underserved communities.
19:30 "The culture, leadership, and long-term strategy of a primary care practice must be oriented towards robust Total Cost of Care revenue models."
20:00 Can hospital-owned and PE-backed primary care groups effectively pursue a value transformation agenda?
23:00 Investing in FTEs to enhance the population health capabilities of a primary care MSO.
24:45 Creating EHR interoperability and data aggregation to empower population health insights.
25:30 How the SPCP MSO leverages capital to invest in a PCP-led, patient-centered care environment.
26:30 Forming effective payer-provider partnerships through spirited collaboration and demonstration of risk capability.
28:00 The SPCP MSO is differentiated through provider empowerment, payer agnosticism, and commitment to both rural and urban communities.
31:45 Creating a holistic patient view by combining data analytics from aggregated claims with an integrated electronic health records system.
33:30 Displaying actionable insights at the point-of-care to close care gaps.
36:00 Prospective payment models in primary care are a "gamechanger" because they allow for investment in critical infrastructure to drive value.
37:30 Is the CMS goal to move all Medicare patients in accountable care relationships by 2030 realistic?
38:00 ACO REACH is an encouraging sign of risk progression and prospective payment.
40:00 Health inequities in Georgia and Alabama (e.g. cardiovascular disease, diabetes, CKD, cancer, strokes, HIV/AIDS, maternal deaths).
41:00 "The beauty of prospective payment is that it allows providers to do what makes the most sense to improve the health of patients."
42:30 Getting the economic right – how the dollars provided through prospective payment are agnostic to minority and underprivileged populations.
44:00 The true path to health equity is driven by economic incentives just as much as moral imperatives.
44:45 Hospital closures in rural areas are compounding health inequities.  (How can VBC transform care outcomes in these areas?)
47:00 Eric Lisle discusses how SPCP will be able to replicate their MSO model at scale to succeed in new markets in the southeast.
49:30 Craig Worland on the importance of "leadership with empathy" in a successful primary care model.
51:30 The importance of the Institute for Advancing Health Value in supporting organizations like SPCP.