Podcast: Play in new window | Download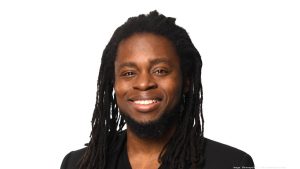 One of the most widely known and influential thinkers on management, Peter Drucker, once said, "The entrepreneur always searches for change, responds to it, and exploits it as an opportunity."  In this movement to value, it's seems that the new players – innovators and disrupters with unbridled passion for entrepreneurialism – are going to be in the best position to be at the headwaters of a transformation in American healthcare. The financial incentives in the current model of healthcare are simply too entrenched to be overcome by most legacy incumbents worried about how value transformation will create demand destruction in their fee-for-service lines of business. We need a better way forward.  Now is the time to  throw away traditional economic principles to reshape healthcare in our country!
Our promise to build a uniquely new American healthcare system that is patient-centered and economically viable will be realized by innovators like the one you will hear on this week's episode. We are joined this week by Thompson Aderinkomi, the Co-Founder and CEO of Nice Healthcare. Thompson has the mindset that if it's broken, you fix it…we as industry leaders shouldn't wait for someone else to figure out how we are going to win in this Race to Value!  Thompson is a health economist and entrepreneur that you should be listening to.  As the co-founder and CEO of Nice Healthcare, he has created a technology-enabled primary care clinic that delivers all care in the comfort of the patient's home and contracts directly with small employers. Thompson built this company in response to the economic dysfunction and lack of cost accountability that he observed in our broken healthcare system. According to Thompson, it will be necessary for innovators to lead the way since the legacy model is too entrenched to reform itself.  Listen to this incredible interview to find out why Thompson believes that value-based care (if done right) will ultimately lead to the bankruptcy of legacy companies!
Episode Bookmarks:
01:30 Introduction to Thompson Aderinkomi, the Co-Founder and CEO of Nice Healthcare.
02:30 Support Race to  Value by subscribing to our weekly newsletter and leaving a review/rating on Apple Podcasts!
03:30 In 2017, Thompson co-founded Nice Healthcare – an on-demand, in-home technology-enabled clinic that delivers comprehensive healthcare to employees of small and medium-sized businesses.
04:30 Thompson shares the horrific story of the poor healthcare his one-year old son received and how that shaped his entrepreneurial vision to start his company!
06:45 How the lack of consumer-centric innovation in healthcare harms the spirit and hurts patients financially.
08:00 Thompson's privilege allowed him and his family to overcome their poor healthcare experience unscathed…how many people do not have that fortune? (The inspiration for Nice Healthcare)
09:00 Referencing the famous article, "It's the Prices, Stupid," by the late health economist Uwe Reinhardt where he argued that high prices explain most of why U.S. healthcare costs are so much higher than those in other advanced countries.
09:45 The problem with supplier-induced demand, where a  physician (i.e. the "supplier") also serves the economic role as a consumer by generating their own demand.
10:15 Nice Healthcare is fully capitated (no fee-for-serve whatsoever) which allows it to offer unlimited virtual care and home visits, along with lab tests, drugs, xrays, and EKGs conducted in the home.
10:45 "The problem with healthcare is the unit price."
12:00 Thompson explains the pricing inelasticity demand in healthcare and why that creates flawed incentives for consumer price gouging.
13:00 Profit maximization by increasing market share is not necessarily the modus operandi in healthcare when you can get away by charging whatever you want.
14:45 "Unless you create a completely new business model in healthcare, you are not going to change the price."
15:00 How Nice Healthcare has changed the pricing model through a disruptive business model.
17:00 Receiving delegated risk from payers in the form of capitation.
18:30 "Our technology and processes allows us to operate at a lower unit price point that we, in turn, pass on to the consumers of care."
19:00 Referencing prior Race to Value episode with Dr. Farzad Mostashari
21:30 "The very notion that a legacy model for-profit entity would deliberately engage in activities (like value-based care) that lower their revenues or profit is ludicrous.  Innovators and upstart companies must solve this problem."
23:00 "If none of the incumbent healthcare players are going out of business, you don't have value-based care. The ultimate result of true value-based care should be bankruptcy of legacy companies."
24:30 A new innovator can be profitable and create value for shareholders and communities with much lower revenues than incumbents.
26:00 True innovators in healthcare do not grow fast because they are creating value.
26:45 Referencing "The Innovator's Prescription' by Clayton Christensen (the wasteful spending in healthcare that can be addressed by innovators)
28:30 "Simplicity doesn't start with Technology.  Technology only makes simplicity elegant."
29:00 The simplicity of the Nice Healthcare care delivery model.
31:00 The surge of venture capital and private equity investment going into virtual care and high-touch primary care models and the move to asset-light hospitals."
32:45 "Hospitals should not be for-profit and should not even be private organizations. They should serve as a utility offering a public good."
34:30 Removing the profit motives from hospitals will make them a public utility (just like police and fire departments).
35:30 "Everyday primary care should be as easy to access as air. That is where free market principles, competition, and true innovation come into play."
38:00 Employer-sponsored health plans have gone up 54% in the last decade.  Are employers the "sleeping giants" that will awaken to force the change needed in our healthcare system?
39:30 Thompson explains how Medicare and commercial insurance plans are inextricably linked together. (Lower wages because increased healthcare costs creates less tax revenue to fund Medicare program.)
42:00 "Any solution we want for Medicare has to involve the commercial population."
42:30 "The federal government needs to wake up to the fact that the healthcare industry is making it impossible to fund Medicare."
43:30 "The most expensive and complex care should be provided by the government. The lowest risk pool has everyone in it."
44:00 "Funding Medicare through income taxes harms employees. We have to be free from that paradigm so employers can affect change in healthcare with true innovation."
45:30 How the high barriers to entry in the healthcare marketplace prevent new entrants from coming in to impact real change.
45:45 The need to create national provider licensure, loosen telehealth regulations, and lower the debt burden for students in medical schools.
47:45 The healthcare economic model must change to better serve society – healthcare should be a "right" instead of a privilege.
49:00 Will increased patient expectations become a formidable agent of change to hold the healthcare industry accountable for consumer-centric innovation?
50:00 Consumer demands will not lead change in healthcare because they lack agency and ultimately succumb to pricing inelasticity.
51:30 Thompson explains how Nice Healthcare provides patient-centered care by pulling up a random patient review on Google (and compares it to a random competitor clinic in Minnesota).
55:30 Nice Healthcare Results: 98% of patients rate care as better than their previous clinic,  $453 net yearly savings per employee, and the company has a 93.2 Net Promoter Score.
56:30 Saying "no" to insurance and partnering with innovative, forward-thinking brokers led to product distribution at a low price point with minimal friction.
58:00 Combining virtual care with in-home visits to replicate the clinic experience.
62:00 Thompson provides a contrarian view of Population Health by stating that it has nothing to do with predictive modeling and algorithms (we should instead focus on changing our food industry, educational system, and policing to improve health.)
63:00 "The sole purpose of population health management is to improve patient experience and lower the cost of care to improve quality and outcomes. You don't need data to do that. All you need is to provide access to primary care at a lower unit price."
66:00 Thompson provides parting thoughts about what it takes to be a healthcare innovator (and provides criticism for those incumbents who are lying about the value they are creating.)