Podcast: Play in new window | Download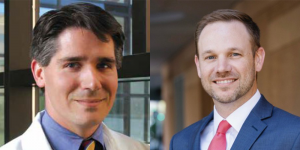 The healthcare industry is facing immense financial pressure. Staffing shortages, skyrocketing labor costs, continuing supply chain disruptions, inflation, rising interest rates, and volatile markets are pressuring both revenue and expenses for provider organizations. These economic challenges, however, are an opportunity to catalyze value-based care.  The promise of value in health can lift up communities through improved clinical outcomes, reduced disparities, financial rewards associated with population health, and emerging opportunities for upskilling the workforce.  Now is the time to prioritize value-based care as a key strategic priority for long-term success and sustainability. There are few other health systems in the country that have demonstrated more of a longstanding commitment to transformation than Ochsner Health through its population health enterprise.
A leader in innovative healthcare delivery, Ochsner Health Network (OHN) is the accountable care network of the massive Ochsner Health system – the largest nonprofit, academic healthcare system in Louisiana (and one of the largest health systems in the Southeastern region of the US). Ochsner has 47 hospitals and more than 370 health and urgent care centers across Louisiana, Mississippi, Alabama, and the Gulf South. Ochsner Health Network – the value-based care arm of the health system –has 277 affiliated physician practices with nearly 3,500+ physicians spanning 625 locations. They are responsible for managing 406,000 lives across six risk-based, accountable care contracts in their value-based care portfolio. Through its collaborative efforts, OHN is making a difference for the nearly 1 million patients throughout Gulf South communities each year.
In this week's episode of the Race to Value, we are engaging two incredible leaders from Ochsner Health Network (OHN). As Chief Executive Officer for OHN, Eric Gallagher is responsible for directing network and population health strategy and operations, including oversight of value-based performance management operations, population health services and care management programs, post-acute and home care strategies, value-based analytics, and OHN network development and administration.  Joining him is Dr. Sidney "Beau" Raymond, the Chief Medical Officer for OHN who is board-certified by the American Board of Internal Medicine and has been on staff at Ochsner since 2016 and practicing medicine since 2000.  These two leaders discuss what it takes to transform a health system in the "race to value" and how to ultimately improve the health for an entire state in the process!
Episode Bookmarks:
01:30 Ochsner Health Network (OHN) is the value-based care arm of the Ochsner Health system – the largest nonprofit, academic healthcare system in Louisiana.
02:30 Through its collaborative efforts with patients, communities and employers, OHN is caring for nearly 1 million patients in Gulf South communities.
04:00 Introduction to Eric Gallagher (CEO, OHN) and Dr. Sidney "Beau"Raymond (Chief Medical Officer, OHN)
05:00 Support Race to  Value by subscribing to our weekly newsletter and leaving a review/rating on Apple Podcasts!
06:00 A recent Kaufman Hall report on the mounting pressures facing providers (e.g. staffing shortages, labor costs, supply chain disruptions, inflation, rising interest rates, volatile markets).
07:30 Eric Gallagher discusses the critical challenges of staffing shortages and the skyrocketing cost of labor.
08:30 "Staffing shortages and rising costs of labor is a critical challenge. It serves as a catalyzing environment for value-based care."
09:30 Investments in value-based infrastructure has forged collaborative relationships within the entire system.
11:00 Dr. Raymond on how post-pandemic workforce pressures have impacted primary care access and care delivery innovation.
13:00 The number of Americans ages 65 and older is expected to more than double over the next 40 years.
14:00 Approximately 10,000 Americans are aging into Medicare each day.
15:00 The Ochsner value journey in caring for seniors — from global capitation risk in Medicare Advantage to the Ochsner Accountable Care Network (OACN) ACO.
15:30 OCN/OACN have saved CMS over $100 million in the last 5 years! (recent press release on OACN Shared Savings Results)
16:30 Ochsner Health Plan – the only Medicare Advantage plan sponsored by and fully integrated with Ochsner Health.
17:30 Oschsner 65 Plus – a new initiative consisting of freestanding, PCP value-focused clinics delivering high touch, team-based primary care for seniors.
20:00 In the last three years, OACN MSSP ACO has doubled in size to 63,000 attributed beneficiaries.
21:30 How Ochsner has improved quality results performance in the ACO and is scaling it through continued growth.
23:00 The importance of value-focused leadership in building infrastructure and culture to drive performance outcomes.
23:45 "You can't undervalue the importance of having the talent, leadership-buy-in, and investment to drive value-based outcomes."
26:00 How senior-level engagement and alignment creates an environment for care delivery innovation.
27:45 The elevation of value-based care to one of four pillars of success for Ochsner Health.
28:00 Hardwiring VBC success into the compensation model for both system executives and physicians in the Ochsner Health enterprise.
28:30 How primary care engagement has led to next-level partnerships with specialists in the network.
30:00 How compensation plans and bonus incentives have driven provider engagement in value-based performance.
33:00 Ochsner's partnership with Walmart to provide integrated, coordinated, high value care for employees across Louisiana.
34:30 The importance of employer-provider partnerships in improving the health and wellness of a workforce.
35:30 Sharing of financial-risk with self-funded employer-sponsored health plans.
37:00 Negotiating PMPM prospective payment with employers for a care management team model that improves clinical outcomes.
40:00 How Ochsner has been very intentional in building a population health data infrastructure to support its partner physicians.
41:00 Using claims groupers and population-based analytics to evaluate the totality of care spend for specific patient populations.
41:45 Collaborating with partner hospitals and community physicians to democratize population health data analytics at the point-of-care.
43:00 "HIT infrastructure capability and democratization of data at the point-of-care are the dual challenges in reaching greater depths of analytical precision."
43:45 Ochsner's patient population: 14-percent have diabetes and 40-percent have hypertension.
44:00 Improving outcomes for patients through enrollment in the Ochsner Digital Medicine program.
46:30 The use of algorithms for personalized care interventions to better engage chronically ill patients.
47:00 Overcoming physician concerns that the use of digital medicine is competitive to in-person E&M encounters.
47:30 The digital medicine program has improved outcomes (e.g. screenings, care gap closures, patient engagement) without diminishing office-based RVUs.
48:30 Piloting digital medicine for Medicaid populations and how that has increased care access and engagement.
50:00 Digital Health as a core component of Ochsner Health's strategy (along with value-based payment).
51:00 The role of innovationOchsner (iO) as an important think tank and lab for digital health innovation.
52:00 Piloting the Ochsner Connected Stability Fall Prevention digital health program for MA members who are the highest risk of falls.
56:30 How the Ochsner population health enterprise delivers integrated behavioral health in the primary care setting.
58:00 Virtual behavioral health integration as the next big opportunity for care delivery innovation.
59:00 The Office of Professional Well-Being at Ochsner that has been established to improve the well-being of the workforce.
60:00 The growing concern of burnout and moral injury with physicians, APPs, and other clinicians.
61:30 A conscious effort to minimize inbox messaging for providers as a way to eliminate administrative burdens that contribute to provider burnout.
62:30 Integration of pharmacists in primary care setting to help manage prescription refills.
63:30 Team-based care (e.g. social workers, nurses, care coordinators, dieticians, patient engagement specialists) as an opportunity to improve overall workforce outcomes.
66:30 Partnering with Higher Education for interprofessional upskilling opportunities (e.g. Delgado Community College partnership in training nurses and CHWs).
69:00 The Healthy State by 2030 initiative as a catalyst to improve health equity in marginalized and underserved communities in Louisiana.
71:00 Community partnerships that recognize the impact of education as an opportunity equalizer.
74:00 Parting comments on the importance of health equity as a societal priority that is a shared responsibility in communities.