Podcast: Play in new window | Download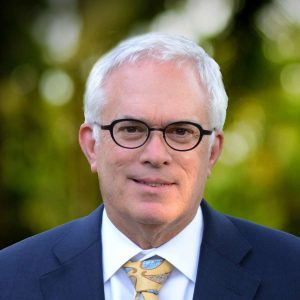 Physicians are looking for novel solutions to streamline and improve care delivery in our ever-changing industry. They already don't have enough time to do all that they want, and they are always being asked to do more! They want more time with patients, but the fee-for-service machine demands they see more patients more quickly. It's a system that demands more and more and offers less to accomplish it.
But there is potential for more success via risk-based reimbursement in value-based programs is on the horizon. Doctors in private practice or employed by systems are excited to know that there is a way they can provide the care they've always envisioned, to be that caring individual who spends time getting to know and serve the patient. When they discover the possibilities in VBC they oftentimes turn to seek a partner that can help them adapt, so that they can take advantage of the opportunity to really care for patients.
This week on the Race to Value we are interviewing Dr. Keith Fernandez to discuss physician enablement and how helping doctors helps patients. Dr. Keith Fernandez is the Chief Clinical Officer of Privia Health, and CEO at Privia Quality Network South Texas, located in Arlington, Virginia and Houston, Texas, respectively. Privia Health is a national physician practice management and population health technology company that partners with leading doctors to keep people healthy, better manage disease, and to reward providers for delivering high value care. Privia is dedicated to providing value based care to its patients, and an improved lifestyle to its physicians.
Episode Bookmarks:
01:30 Creating physician enablement is key to population health success.
03:30 Introduction to Dr. Keith Fernandez, Chief Clinical Officer at Privia Health
04:45 Subscribe to the Race to Value newsletter for weekly updates on new episodes!
06:30 Establishing governance to ensure a high degree of physician engagement.
07:45 Creating a National Clinical IT Advisory Council to provide feedback on Clinical Decision Support and AI.
08:30 The impact of clinical-decision support and data at the point-of-care.
09:30 Using data to understand specific populations covered under value-based arrangements.
11:00 Surfacing data in a team-based care environment drives quality patient care.
12:00 Using technology and remote scribing to ameliorate physician burnout.
13:45 Technology tools for billing and coding to alleviate provider documentation requirements.
14:30 Providing an "unencumbered interaction between the physician and a patient" brings joy to medicine.
15:30 Supporting competency in revenue cycle management to optimize fee-for-service.
16:30 Workflow optimization in an interdisciplinary care team to support higher efficiency and improved patient outcomes.
17:45 The pandemic left independent primary care practices operating on razor thin margins.
19:00 How does stabilizing PCP finances help care teams devote more time and energy and resources to patients?
20:00 Automated technology is helping practices in fee-for-service claims appeals to improve revenue capture.
21:30 Dr. Fernandez discusses how a natural disaster during his career provided key learnings in RCM optimization.
23:45 The importance of ancillary revenue streams to support value-based contracting success.
25:00 Using a clinical research program focused on population health.
27:00 Rebuilding practices for the future through the National Physician Advisory Council at Privia Health.
28:00 Effective use of Nurse Practitioners and Physician Assistants to reach full clinical effectiveness.
30:00 Conducting a complete analysis of each practice joining a value-based network.
32:00 Onboarding contracted doctors into the population health platform.
35:00 Engaging all doctors – both PCPs and specialists – as a key to physician enablement success in VBC.
36:00 "We're trying to empower doctors, improve their life, and help drive great care for their patients."
36:30 Developing a Physician Leadership Program and how that leads to physician-led ACO success.
38:00 The challenges of improving Social Determinants of Health in managed patient populations.
39:30 Aligning physician compensation to value-based care performance, especially with populations that are SDOH-challenged.
41:00 Home care and remote patient monitoring to improve outcomes in underserved populations.
42:30 The role of consumerism in value-based care and how care teams should prioritize patient preferences and values.
45:00 The benefits of practicing medicine in a group and how peer learning dynamics drive VBC performance outcomes.
48:00 Convening physicians and attentively listening to their concerns will ultimately lead to operational efficiency.
50:30 "If you improve patient outcomes and satisfaction, you reduce the cost. It is a matter of fact that better care reduces the cost of care."
52:00 "If we want to transform healthcare, we need to save money. That means we need to win on these contracts."
52:45 Behavioral Health integration, referral management, CDS, and clinical research partnerships are future strategies for Privia Health.
54:30 Finding local partnerships in communities to address SDOH.
57:00 Evolving physician leadership in healthcare transformation as the ultimate inspiration.