Podcast: Play in new window | Download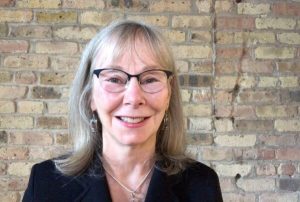 Value-Based Care is at a tipping point.  But it's not just about whether providers adopt alternative payment models (APMs) or ACOs. The real tipping point is whether traditional health systems can get on board fast enough to survive the corporate health care business that is poaching providers and patients. Corporate health care is not only unfazed by downside risk of APMs, but also have built their business models on population-based payments. The pendulum is clearly swinging away from fee-for-service and future success will be dependent on a transition strategy to APM success.
Joining us this week on the Race to Value is Terry Hush, CEO and Co-Founder of Roji Health Intelligence. Terry is a health care strategist and change management expert with experience across the health care spectrum. An expert at creating consensus for desired change through education and collaboration, Terry helps organizations take actions that will direct their future through meaningful technology and programs. In this podcast episode, Terry discusses the impact of private equity on physician consolidation and how that landscape change will impact value-based care adoption.  She also provides strategic guidance on how to build a population health infrastructure and develop a successful APM adoption strategy.
Episode Bookmarks:
01:30 Register today for the "Population Health Equity: The North Star for Value" Virtual Event (December 1, 2022)
03:00 Introduction to Terry Hush (CEO and Co-Founder of Roji Health Intelligence) and Free E-Book ("Smart Guide to APM Success")
06:00 The regulations behind value-based care – are they moving us fast enough to a tipping point?
06:30 "Private equity-backed physician medical groups, ACO enablement companies, and other corporate healthcare ventures are forcing legacy health systems to change."
07:00 Population-based payments within APMs are predictable revenue streams for health systems.
07:30 "Going forward, the driver of VBC will be the competition between corporate interests and legacy health systems – not health policy."
08:00 Major financial losses within national health systems are a wakeup call to reimagine care delivery as a strategy for survival.
09:00 "Health systems that do not adopt APMs will ultimately be in jeopardy and will need to start devolving unprofitable lines of services."
10:00 The alignment of financial incentives in the overall health economy favoring value over volume are virtually non-existent.
11:30 Changing the care delivery system as a requirement for APM success with investment motivation predicated on reforming fee-for-service.
12:30 "Advanced EHR adoption is not the same as a value-based care technology adoption strategy."
13:00 Preferred VBC technology functionalities (e.g. risk stratification, outcomes and cost driver analysis, episodes of care tracking, platform for managing patient-centric interventions)
13:30 Managing data (e.g. claims, patient-reported outcomes, biometrics, prescriptions)
14:30 Non-EHR technologies in value-based care (e.g. patient engagement, behavioral health, CRM and consumerism, virtual care and telehealth, AI, wearables)
15:30 APM adoption will often happen first before the technology infrastructure is built to adequately assess cost and risk.
16:30 Lack of connectivity between EHRs and VBC technology platforms due to data blocking and lack of advancement in FHIR interoperability.
17:00 Technology integration is the substrate of population health activities.
18:00 Unstructured EHR data that is unreportable and cannot be queried (e.g. diagnostics, cancer staging information, genomic risk data)
19:00 SDOH and health risk assessment data (how should this data be used and structured?)
19:30 Prescription drug usage and treatment plan adherence data (lack of data integration makes treatment plans ineffective)
20:45 Tracking data to determine the effects of clinical and non-clinical Interventions (e.g. community services, financial services, self-management plans)
21:45 Simon Sinek – "The value of experimentation is not the trying. It's the trying again after the experiment fails."
23:00 Assessing competitive positioning in local market as a precursor to APM adoption.
23:30 Medicare APMs are more forgiving than private payers in allowing time to transition to downside-risk.
24:30 Medicare APMs offer automatic access to claims data (not always possible with private payers).
26:00 Recent MSSP Performance Results – positive net gain of $1.6B to CMS (fifth consecutive year of positive gains)
27:00 The issue of ACOs not getting enough credit for savings because of lack of trust in government calculations and savings algorithms.
28:00 "The world is changing.  Value is where it's at in planning for the future."
29:00 The massive landgrab of physicians by private equity investors (only 32% of primary care practices remain independent).
30:00 Physicians are attracted to predictable reimbursement and capital support. Will PE investments in physicians succeed?
31:45 Specialty practice acquisitions are driven by technology advancement (e.g. ophthalmology and retinal scanning)
32:45 Will the future of value-based care be able to support advanced clinical technologies in specialty care?
34:00 Can government actually play a leadership role in value-based investment and innovation?
36:30 Patients are coasting because providers are not engaged in care planning. Data-driven value-based care interventions need to solve for this.
37:30 Combining cost and clinical outcomes data within episodes of care (condition-based or procedure-based).
38:45 Creating interdisciplinary team-based care support networks for physicians.
40:00 Download the Smart Guide to APM Success and learn more at Roji Health Intelligence.