Podcast: Play in new window | Download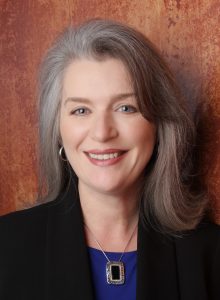 In health care, we excel in addressing problems in the human body that are fixable.  However, with regard to the two main un-fixables in life — aging and dying— we often inflict therapies on patients that shorten lives or increase suffering before death. These heroic measures result in wasteful costs in the healthcare system: of $700 billion a year spent in Medicare, it's estimated that about one-quarter of that spending goes to the 5% of Medicare beneficiaries who are in their final year of life, without knowing which of those dollars are actually adding value to the patient.
While many healthcare organizations are struggling to develop risk-based population health management strategies, geriatric care models, focused on high-risk, high-need patients, can be valuable resources for healthcare organizations hoping to improve care and reduce costs.
In this episode, Carrie Coumbs, an expert in geriatric care models, shares valuable insights in caring for seniors, covering topics of senior housing, rehabilitation, home health, home-based care, hospice care, re-hospitalization avoidance, home care collaboration, as well as Alzheimer's and Dementia care. Carrie is an exemplar in building a legacy of care for seniors.
5:07       How Carrie found her calling to care for seniors by hearing their life stories
8:38       An administrator telling a nurse that there is not enough time for a patient that is running out of time
11:45     The importance of communication and empathic listening in the healing journey
13:00     Honoring the preferences and values of a patient defines health care quality
17:30     The importance of educating our youth on "real" life expectancy
19:13     Incorporating assisted living, independent living, and memory care into the medical school curriculum
21:33     Learning from other countries how to educate our society about aging
28:24     The influence of Dr. Bill Thomas on geriatric medicine and eldercare
27:15     Providing home care to a patient makes someone whole again, just like providing a prosthetic to an amputee
29:02     A patient that fell one mile short of receiving palliative care support due to a benefit coverage limitation
29:28     Current hospital landscape prevent physicians from being a part of their community (referencing Charles Martin)
33:21     How ACOs can improve transitions of care from hospital to PAC
35:25     Just achieving ACO Shared Savings is not the true measure of success
39:00     Senior housing and assisted living
41:40      An example of a senior housing community-saving Medicare nearly $4M (Juniper Communities' Connect4Life)
46:40     The ever-increasing shift to ambulatory care and newly-emerging home-based care models
48:00     The growth of telemedicine and remote patient monitoring
49:23     The growth of community medicine, senior housing, and in-home care support
52:37    Ideas about getting seniors to embrace technology as a way to improve health and wellbeing
57:34    Vision for a coordinated care network (CCN) model (referencing ACLC whitepaper)
1:02:36       It's not OK for seniors to accept being invisible.  Society needs to change.  We can learn from seniors, and they should walk proud.
1:06:04       The importance of the ACLC in expanding the conversation on aging