Podcast: Play in new window | Download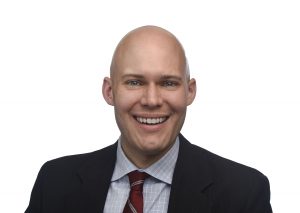 As we look around to see what is enduring in our society, it is the work that was accomplished through loving relationships and mutual understanding.  The power of love-driven leadership has the potential to change the world; and in healthcare, it can transform the lives of people undergoing immense suffering. Healthcare leaders must collaborate on solutions to overcome barriers in health equity through a deeply rooted commitment to social justice and love to improve the human condition. Leaders in population health must be willing to step forward – even if it is uncomfortable – to build a community of love that will last forever.
On the Race to Value this week, we interview Geoffrey M. Roche – a leader in healthcare innovation, future-focused strategy, DE&I, and workforce development.  This is a conversation that all healthcare leaders should hear. Geoffrey engaged this interview with utmost authenticity as leader with a willingness to get in "good trouble" for speaking about the issues that many would prefer to ignore or not accept as real.  In this podcast, you will learn about the power of community partnerships in improving health equity to overcome the "political determinants of health" that prevent societal progress. You will also learn about the paramount importance of workforce development and scalable educational solutions in catalyzing a transformation in care delivery and culture change that values the moral imperative of value-based care. The empowerment and education of our workforce holds the key to eliminating workforce burnout and moral injury! And lastly, you will gain perspective on love-driven leadership that can overcome toxic tribalism and hyper-polarization in our society.
Geoffrey is a proponent of love-driven leadership and advocacy for our most vulnerable in society, and his leadership in health equity has been recognized at a national level.  If you need inspiration to overcome the inertia in your health system towards real and impactful change, don't miss this very important conversation!
Episode Bookmarks:
01:30 Introduction to Geoffrey M. Roche – a leader in healthcare innovation, future-focused strategy, DE&I, and workforce development.
04:00 Collaborating on solutions to overcoming barriers in health equity is informed by a deeply rooted commitment to social justice.
05:30 Geoffrey speaks about his early leadership work at Lehigh Valley Hospital-Pocono taking sojourns into homeless encampments in East Stroudsburg, Pennsylvania.
07:00 Leadership from a Hospital CEO and social justice warrior – how that led to an authentic impact in the population health of underserved communities.
08:00 Serving as Chair of the Commission's Advisory Board to deal with homelessness – how that taught Geoffrey the "power of partnerships"
08:30 Uniting community stakeholders to eliminate stigmas and facilitate a better understanding of homelessness.
09:30 As a population health leader, you've got to be willing to step forward – even if it is uncomfortable. The community of love that you is built will be something you treasure forever."
10:30 "The Health Equity Tracker" – a tool that aims to give a detailed view of health outcomes by race, ethnicity, sex, socioeconomic status, and other critical factors.
12:00 Geoffrey's service on The National Health Equity Task Force under the leadership of Dr. Rachel Levine.
12:30 Participating in a national advocacy effort to address the disproportionate health outcomes of the COVID-19 pandemic.
14:30 The Health Equity design sprint led by Karen DeSalvo and Google to examine COVID-19's impact on vulnerable populations.
15:00 What would it look like if we lived in a society without health disparities? – Geoffrey speaks about the power of data to knock down silos in healthcare that prevent equity.
16:00 The Leadership of David Satcher and Daniel Dawes in addressing disparities through holistic approaches to data, community, intersectionality, policy, healthcare, and SDOH
17:00 "There are so many people that don't understand why we talk about issues of inequity and health disparities. We have to look through every lens to address this issue systemically."
18:00 "Speak up, speak out, get in the way. Get in good trouble, necessary trouble, and help redeem the soul of America." – John Lewis
19:00 How the risk-averse nature of healthcare is a barrier to the adoption of innovative products, treatments, interventions, and technologies that could help transform thousands of lives.
20:30 Board members and trustees of hospitals and health systems need to be educated in value-based care and health equity.
21:30 "If there is one aspect of our U.S. healthcare system that we have not done well, it is the engagement of our governance structure in health equity and value-based care."
23:00 Geoffrey explains how entrenched organizational inertia within functional departments of health systems stifles innovation to advance equity.
24:15 Overcoming the "Political Determinants of Health" by fostering public-private partnerships.
25:30 The reskilling and upskilling of the workforce to ensure a high-value system will require scalable educational solutions.
26:30 Geoffrey discusses the importance of certificate and microcredential programs to address future workforce needs in value-based care.
27:45 "We have to create a society in healthcare that values the importance of workforce education to advance health equity and population health."
28:30 "Health systems that do not embrace Competency-Based Education are actually harming their workforce strategy."
29:00 Overcoming the slow resistance to education to empower healthcare transformation.
30:30 "The education of the healthcare workforce should not be managed by Human Resources.  It should be managed by Strategy and Transformation."
31:45 The World Economic Forum estimates that, by 2025, 50% of all employees will need reskilling due to the adoption of new technologies and innovations.
33:00 Geoffrey speaks about the need for health systems to partner with Higher Education to develop a collaborative ecosystem for upskilling/reskilling the workforce.
36:00 The intentionality required to think about pathways and pipelines to ensure a diverse healthcare workforce.
36:45 The moral imperative of culturally competent care empowered by an effective DE&I strategy.
37:30 How can Higher Education become an incubator for healthcare system workforce development?
38:00 We are not prepared for the "Baby Boomer tsunami" that will decimate the supply of workers.
39:00 Career mobility is a secret weapon in the ongoing struggle to retain talent.  How can value-based care support workforce strategies for attraction, retention, and mobility?
40:00 Geoffrey explains why talking about the resilience of the healthcare workforce is insufficient in addressing the root causes of burnout and moral injury.
41:00 Engaging the workforce in value-based care is critical in care delivery redesign and cultural transformation.
42:00 Provider and workforce experience is just as important as patient experience.
43:00 Creating a "safe space" where workers are empowered to speak up about issues impacting patient safety.  How workforce fears leads to patient deaths.
44:30 Addressing Health Worker Burnout (35-54% of nurses and physicians and 45-60% of medical students and residents are reporting symptoms of burnout!)
45:30 Researchers estimate that annual burnout-related turnover costs are $9 billion for nurses and $2.6 to $6.3 billion for physicians.
46:30 The need for healthcare leaders to addressing workforce burnout with systems-oriented, organizational-level solutions (not just pizzas, back massages, yoga, and mediation apps)
47:30 Governing Boards need to address workforce burnout as their fiduciary responsibility.
49:00 The need to change nursing shifts and provide opportunities for workforce debriefings to reflect on care processes.
50:00 Healthcare workers should be treated like athletes and given breaks (rest brings about higher performance).
51:45 Referencing Chris Lowney's book "Heroic Leadership"
52:15 Geoffrey shares his insights on the importance of love-driven leadership and the importance of authenticity and mentorship.
53:30 The culture of bullying in the medical profession needs to be overcome with love-driven leadership.
54:00 Mentorship programs that provide love, guidance, and inspiration.
55:00 Leaders that do not proactively seek out opportunities as a mentor – "It is time for them to go!"
55:45 Cultural awareness of the need for belongingness and inclusion and why leadership is not about titles.
56:45 Toxic tribalism and hyper-polarization on major societal issues impacting public health…issues like mass shootings, climate change, abortion rights, and gender-affirming care models.
58:00 "If you don't advocate on these issues, you will further exacerbate the trajectory of health disparities."
59:00 Advocacy for marginalized populations goes back to the origins of our healthcare system. Getting into "good trouble" is the right thing to do.