Podcast: Play in new window | Download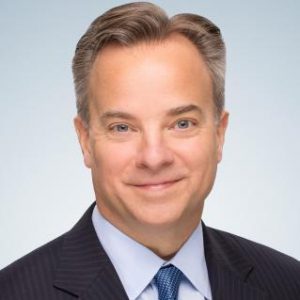 The arc of the future bends in the direction of person-centered care. While payment reform is critical, our nation must also deliver whole-person care models that are exquisitely attuned to both medical and non-medical needs and intentional about addressing unique problems facing racial and ethnic minorities. The entrenched interests perpetuating the status quo of the fee-for-service, medical-industrial complex are immense; however, the pandemic is a catalyst for consumer-driven, value-based payment reform.
In this week's episode of Race to Value, you will hear from Dr. Mark McClellan, former CMS Administrator and current Director of the Duke Margolis Center for Health Policy.  As one of the leading physician economists and health policy leaders in our country, he discusses the future of health reform and value-based care. We cover such topics as health policy and alternative payment models, COVID-19 impacts on healthcare, advanced primary care that goes upstream in the detection and treatment of chronic disease, technology-enabled care delivery transformation, health equity and social determinants of health, specialist integration in person-centered care models, and the path forward to comprehensive value-based care in our country.
Episode Bookmarks:
01:30 Introduction to Dr. Mark McClellan
03:00 Launching Medicare Part D, Medicare Advantage, and the ACLC (now the Institute for Advancing Health Value)
04:00 "While payment reform is critical, there are other essential steps that go along with it."
05:30 "In this journey to value that we need to bring all patients along. That means explicit and intentional attention to equity and the special problems facing racial and ethnic minorities."
06:00 Achieving a whole-person approach to health reform through patient engagement and "going upstream"
07:30 Upstream opportunities to address the prevention and management of cardiovascular disease
09:00 The impact of the COVID-19 pandemic on Value-Based Care and the recent advancements in biotechnology and clinical treatment
12:00 The parallel transformation in care delivery and organizational culture that happens in value-based payment reform
14:00 How innovation in through emerging medical technologies and virtual care technologies will delivery value (even if costs increase)
15:00 Digital apps, home based care, and community-based care to address upstream non-medical factors that the social drivers of poor health
16:00 The limitation of current reimbursement models in addressing the social factors that influence health
16:40 "Payment reform remains an important component of making faster progress in achieving value and achieving equity in our health care system."
17:00 The work that Drs. McClellan and Mark Harrison from Intermountain are doing as co-chairs of the Health Care Payment Learning Action Network (HCP-LAN)
18:30 The current pace of the value movement and how "accountability for results and value at the person level is really the core theme behind payment reform"
19:20 "The arc of the future for medical care bends in the direction of person-centered care."
20:00 Perspective on value-based reform success between Medicare, Medicaid, and Commercial plans
20:45 The importance of measuring race and ethnicity reliably and then incorporating a focus on equity for traditionally underserved populations
21:30 Healthcare revenue disruptions during the pandemic as a recognition for the need of value-based payment reforms
23:30 How organizations that were further along in adopting advanced payment reforms experienced less financial disruption during COVID-19
24:30 The newfound appreciation that the American public has for convenient, virtually-enabled, person-centered care models
26:20 Referencing the Duke Margolis Center for Health Policy report, "Value-Based Care in the COVID-19 Era"
27:30 The new CMMI Strategy Refresh that focuses on both Accountable Care and Health Equity and the 2030 Goal for Payment Transformation
29:30 Health Policy focus on areas like workforce, behavioral health, and integration of specialists in value-based comprehensive care
31:00 The new ACO REACH program as an accelerated pathway to value and equity
32:20 Referencing the success of Medicaid transformation in North Carolina
33:00 "Medicare Advantage is the health care payer segment that has the highest rate of alternative payment models."
33:30 The importance of payer-provider partnerships to advance accountable care models in MA, Medicaid managed care, and commercial plans
34:30 Employer-provider partnerships supporting payment reform and advanced primary care (e.g. JPMorgan and Vera Whole Health, CalPERS and PBGH)
36:00 Multi-purchaser initiatives to foster regional directional alignment on data sharing, quality measures, and specific measurable value and equity goals
38:45 The need for more optimal Risk Adjustment methodology to ensure better patient outcomes (and the associated challenges with upcoding)
44:30 The integration of specialty care within value-based purchasing and accountable care ("We haven't done enough.")
46:30 PCPs obtaining data from CMS on specialists are performing in supporting longitudinal care pathways
49:00 Person-centered specialty care and Bundled Payment innovation (referring the work of Dr. Kevin Bozic and his musculoskeletal care management program at Dell Med)
51:00 Incorporating quality performance into the system-based bundle and PMPM payment to the specialist
52:00 Other value-based policy reforms (e.g. transparency, Medicare incentives to shift into advanced APMs, MIPS reforms)
55:00 The path forward to comprehensive value-based care in our country
57:30 "The fundamentals here are in the direction of value and people are in this country are just not going to tolerate having to get care at a hospital when they can get at home."