Podcast: Play in new window | Download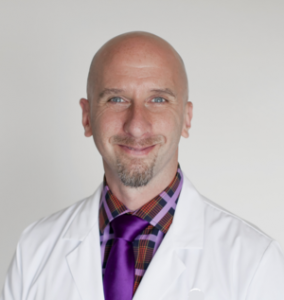 Our health care industry excels at rescue care – when a patient needs to be saved, our system has answers. However, we are not well suited to address the challenges associated with serious illness, death and dying. Evidence shows that palliative care and advanced care planning improve health value. These tools lead to better management of pain and symptoms and improve both the quality and length of life. The preferences of patients and their families and caregivers are better accounted for, and their satisfaction is much higher. Healthcare utilization is reduced and outcomes are improved. ACOs that have successfully implemented a palliative care program have demonstrated reductions in 30-day readmissions, avoidable hospital admissions, and ED visits. So why do only 10% of ACOs have palliative care as one of their foremost strategies?
Our guest this week is Stephen J. Bekanich, M.D., the co-founder and Chief Medical Officer of Iris Healthcare, a disease-specific advance care planning service. Prior to this he served as the CEO of Ascension Health's Texas ACO (with 2,500 physicians and shared savings across government and commercial contracts), as well as the Chief Medical Officer of the health insurance joint venture between Cigna and Ascension Health. Before moving to Austin, he held the rank of Associate Professor of Medicine at the University of Miami Miller School of Medicine and the University of Utah's Medical Center where he started and directed their palliative medicine programs.
Episode Bookmarks: 
05:00 A journey in health value that is heartfelt and deeply personal, as it is associated with a personal tragedy
06:45 The loss of grandparents to serious illness and the call to change medical specialization to palliative care
07:21 "The era of antibiotics and airbags" – people no longer dying from infections and trauma like they did historically
08:10 Serious illnesses (COPD, Dementia, late stage malignancies, CHF, etc.) have become the new killer in an evolved society
08:31 Society is not prepared to deal with serious illness and the inevitability of death
10:30 "It is incumbent upon us to get people better prepared for what they will be facing. Almost 85% of us will face serious illness, yet healthcare literacy skills are so low. Something is clearly wrong."
11:00 Research showing 70-80% of people with incurable cancer believing they will be cured is a failure of physicians to appropriately set expectations.
12:30 Stephen's shares the personal story of his grandmother's terminal illness and the difficulty of confronting death
14:00 Palliative care as a force for value and the appointment of a palliative care expert to lead CMMI (Brad Smith)
15:00 "Over the past five to ten years, a number of studies have repeatedly demonstrated how advanced illness programs can consistently provide high patient and family satisfaction, reduce hospitalization by nearly 50%, and decrease costs in the last year of life by 20% to 25%." (Brad Smith)
16:00 Algorithms in population health incorrectly focus on last 6-12 months of life instead of providing a pathway to earlier intervention with Advanced Care Planning (ACP)
17:20 "In the last year of life, we are often delivering care that is unwanted, unnecessary, or nonbeneficial. That is not a good experience for patients and their loved ones."
17:45 Patients with high symptom burden and in distress cannot focus in discussions about setting goals in care.
19:00 A calm environment prior to serious illness onset results in a better ACP conversation (better for patients).
19:30 Nonbeneficial care starts to occur in the last 12-15 months of life as a second reason to move interventions upstream (better for ACO bottom line)
20:20 Treatment plans should occur only after a patient is educated
22:35 "So much of palliative care is Advanced Care Planning." (>70% of palliative care consults related to goals of care and ACP)
24:00 How the medical-industrial complex often inflicts therapies on terminally ill patients that actually shortens lives or increases suffering before death.
25:00 A recent survey by Leavitt Partners and NAACOs shows that only a 10% of ACOs selected palliative care as a top priority for improving efficiency and lowering costs.
26:00 CMS and CMMI efforts to lay the foundation for palliative care (e.g. Primary Care First's Seriously Ill Population (SIP) option, Direct Contracting, Kidney Care Choices, Oncology Care First, BPCI Advanced)
28:30 Why hasn't palliative care taken off with the level of scalability we would expect?
29:00 Reason #1: Workforce shortage in palliative care and how the specialty doesn't lend itself to patient delight (instead more focused on a less difficult journey)
30:45 Reason #2: Lack of awareness of palliative care (people are still confused about what palliative care physicians do)
32:40 Reason #3: The business case not always a clear path because palliative care is viewed as a cost center.
34:30 The Conversation Project found that despite 92% of Americas saying it was important to discuss their wishes for end-of-life care, only 32% have had those conversations
35:20 Advanced Care Planning as an unexpected, collateral benefit of the COVID-19 pandemic
40:50 Facts about costs: $270B wasted annually on unnecessary care, one-quarter of overall Medicare spend ($700B) goes to 5% of population in last year of life
41:20 Research about ACP impact pm costs: ACP reduces heath costs by $9,500 per member (JPM), ACP with cancer patients demonstrated costs savings of $22k per member (JAMA)
42:30 Physicians are the least expensive patients because they are the masters of avoiding what is not beneficial (insider information that patients and families often do not have)
45:00 Advanced Care Planning often results in more conservative, less costly end-of-life care
46:00 Use of lay health workers in Advanced Care Planning
47:15 Prescribing opioids via telemedicine (recent interview with Dr. Bekanich in MedPage Today)
48:45 Iris' Net Promoter Score of >90 and how palliative care/ACP can lead to improvement in the overall patient experience
49:40 The power of words in medicine and how conversations can improve lives.
52:10 "The loss of control when dealing with a serious illness is a terrible feeling.  Anything you can do for people that will help give them more control over their life will be accompanied with gratitude."
53:45 The importance of having inclusivity of caregivers and family in the ACP process
55:00 ACP as a "Crucial Conversation" (Stakes are High, Feelings are Strong, Feelings Differ)
56:45 Challenges with complex legalese in standard documentation for advanced directives
1:00 "Advanced Care Planning should not be a one-and-done conversation.  It is a living conversation."
1:01 The impact of loneliness with those living with a serious illness