Podcast: Play in new window | Download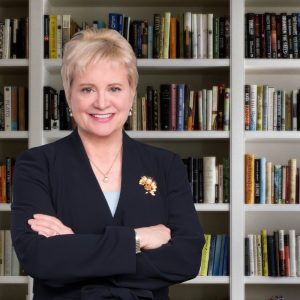 Many roads will bring us to health value, but some roads will get us there faster than others. As we reimagine our nation's healthcare system, we must build alternative avenues to value beyond the conventional fee-for-service approaches to transformation. In building a superhighway that fully unleashes the power of independent and accountable physician groups, we will produce faster and better results.
Joining us this week on the Race to Value is Susan Dentzer, the President and Chief Executive Officer of America's Physician Groups (APG), the organization of more than 335 physician practices that provide patient-centered, coordinated, and integrated care for patients while being accountable for cost and quality.  APG members provide care to nearly 90 million patients nationwide and are leading this nation's superhighway in the race to value.
In this podcast episode, we discuss advanced primary care transformation, restructuring of payment models to reach scalability and impact, health policy reforms, PCP employment trends, the M&A landscape in provider consolidation, Medicare Advantage, and the power of tech-enabled asset-light care delivery.
Episode Bookmarks:
01:30 Introduction to Susan Dentzer, President and Chief Executive Officer of America's Physician Groups (APG)
04:30 More than 60% of health care payments in 2020 included some form of quality and value component
05:30 Despite traction, moving to value at a glacial pace (reference recent surveys fromMGMA and HCP-LAN)
06:30 Susan discusses the entrenchment of FFS and how difficult it is to change the payment edifice in U.S. healthcare
09:00 Overcoming the extraordinary backlash and resistance to realigning payment incentives in American healthcare
12:00 How APG is approaching the national transition to value
13:30 The need for advanced primary care in helping CMS achieving its 2030 goal to drive accountable care
14:45 The systematic undervaluing of primary care and overemphasis on hospitalizations
16:00 How the payment structure was hijacked by proceduralists and specialty care
16:30 Clinton era health policy reforms that attempted to restructure Medicare payments to primary care
17:30 Where would we have been if we tackled primary care reimbursement and workforce challenges in the 1990's?
18:30 Limited progress in voluntary innovation models to advance primary care effectiveness (e.g. PCMH, team-based care)
19:30 How the NHS in England created state-of-the-art primary care through 24/7 access
20:45 The private sector stepping up to modernize care delivery access and infrastructure where public policy failed
21:30 Investment in primary and secondary prevention to address chronic disease
22:00 Transitioning from a cottage industry to a well-funded, risk-based primary care strategy to improve population health
24:00 PCP employment by hospitals often not an driver of value-based care due to referral maximization objectives
24:30 Independent PCPs will need to find investment partners to advance risk-based transformation
24:45 Susan discusses the success of Central Ohio Primary Care's partnership with agilon health
29:00 Medicare Trust Fund solvency will be depleted by 2026, but APM adoption could help avoid this fate.
30:30 "Many roads can bring you to value, but some roads will get you there faster than others."
31:00 MACRA legislation created MIPS and APMs using the current fee-for-service chassis
31:45 The importance of the 5% bonus/incentive payments to QPP participants that are a part of Advanced APM models
32:30 Hospitals pocketing APM incentive payments for employed providers will not accelerate path to value.
32:45 Results comparison between physician-led and hospital-led ACOs
34:00 Susan explains why America's physicians are the superhighway to Value Transformation
36:00 Capitation within the ACO REACH model as a continuation of full-risk success in Medicare Advantage
38:00 "Alternative avenues to value – beyond the conventional FFS approaches to transformation — will produce faster and better results."
39:00 The ACO REACH Coalition
40:00 How instituting primary care capitation to the MSSP will improve patient care outcomes
42:45 "We're not going to get there through the current crop of ACOs. You need capitation in the MSSP, as well as the new ACO REACH model."
43:30 Extending the CMS 2030 Goal to Medicare Advantage by driving MA patients to accountable care relationships
44:30 Plan turnover in Medicare Advantage does not support accountable care.
45:30 "Accountable care means very strong relationships at the primary care-level."
48:00 Susan discusses potential reforms that will motivate MA plans to push budget-based prospective payment downstream to the physician group level.
50:00 Referencing recent JAMA article by Ezekiel Emmanuel that concludes MA produces better spending results than MSSP
51:30 "Medicare Advantage has been at the vanguard to the transition to value, but it can do even better."
53:00 Recent M&A Activity in value-based care (e.g. CVS Health and Signify Health, Amazon and One Medical, Walgreens partnership with VillageMD)
54:30 "The future is already here – it's just not very evenly distributed." – William Gibson
55:30 Susan explains how Walmart is shaking up healthcare
57:45 How Iora Health will be an asset to Amazon as it leverages its investment in One Medical and why Amazon Care is closing.
59:00 Physician perspectives on the impact Amazon will make in healthcare transformation.
60:30 Referencing Susan's book "Health Care Without Walls: A Roadmap for Reinventing U.S. Health Care" on digital transformation
61:30 Susan speaks about the progression to tech-enabled, asset-light care delivery
63:00 Distributed care and "Hospital at Home" models
64:30 Applying the Airbnb model to capitalize on unused capacity in patient homes to deliver care