Podcast: Play in new window | Download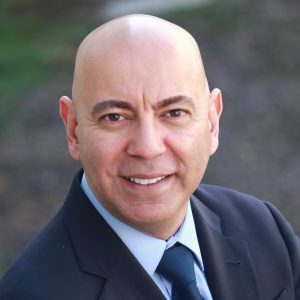 As leaders in the value-based care movement, we must think about the synergism between lifestyle medicine and traditional Western medicine. The tenets of lifestyle medicine force us to think more holistically about medical treatment and prevention.  Under this construct, "Sleep is Medicine" because poor sleep is linked to obesity, heart disease, stroke, cancer, and dementia.  "Exercise is Medicine" because of its impact on a healthy heart, mind, and body.  "Love is Medicine" because mindfulness and gratitude is the key to peace and equanimity. And lastly, "Food is Medicine" because a whole food plant-based diet is proven to improve every aspect of health.  These four time-tested tenets encompass the SELF Principle of lifestyle medicine promoted by Dr. Sean Hashmi.
Sean Hashmi, MD, is the adult weight management lead for Southern California Kaiser Permanente. He is a board certified Internist, Nephrologist and Obesity Medicine Specialist practicing at Kaiser Permanente, Woodland Hills, California. In this role as Regional Director for Clinical Nutrition and Weight Management at Kaiser Permanente, Southern California, he's responsible for developing a comprehensive obesity management strategy involving lifestyle medicine and obesity medicine for the 4.6 million members that Kaiser Permanente serves. He is driven by a lifelong commitment to be of service to others. He also provides evidence-based health, nutrition, and wellness research through his nonprofit organization, SELF Principle.
In this episode, you will learn how Sleep, Exercise, Love, and Food (SELF) translate into hope. And hope is the most powerful thing we can possibly have in health care. With hope, we can transform our broken "sick care" system to a true health care system.  And in doing so, we will win this Race to Value.
Episode Bookmarks:
01:30 Background and Introduction to Dr. Sean Hashmi
04:30 Life-defining experiences and personal challenges that led to the practice of lifestyle medicine
06:30 Dr. Hashmi's Personal Why:  HOPE
08:30 "The greatest way to be selfish is to do something kind for someone."
09:00 How a lack of financial resources led to a lack of healthcare access for Dr. Hashmi's sister
09:45 Lessons in lifestyle medicine learned from his own wife's health issues
10:45 The American College of Lifestyle Medicine and Dr. Hashmi's SELF Principle
11:00 "Sleep, Exercise, Love, and Food translate into hope. And hope is the most powerful thing we can possibly have in health care."
13:30 "Lifestyle medicine needs to be looked at synergistically with Western Medicine.  Everything in health begins and ends with lifestyle."
14:30 The impact of lifestyle medicine on chronic disease (ex: dialysis treatment coupled with plant-based eating)
16:30 Healthcare providers need to learn more about evidence-based lifestyle medicine
17:00 How lifestyle medicine can improve life's "moments" (quality of life and longevity)
17:45 Incorporating lifestyle medicine into everything we do (instead of it being a standalone program), e.g. prevention of 30-day rehospitalizations
22:00 Is the heart healthy benefit of eating vegetables only when they are consumed in raw form?
24:20 The Healthy Plate Model:  50% fruits and vegetables, 25% complex carbohydrates, and 25% protein (tofu, beans)
25:20 Consumption of whole fruits will lower HgbA1c results in diabetics in the long-run.
26:20 "Healthy" plant-based eating lowers incidence and prevalence of kidney disease.
27:00 The problems with plant-based meats and why whole vegetables are always preferable
28:20 Why the Blue Zones have such healthier people that live longer
31:00 Dr. Hashmi explains his work in obesity management at Southern California Kaiser Permanente
32:00 How clinicians can effectively counteract societal influences that lead to poor eating and other unhealthy lifestyle choices
34:00 The benefits of bariatric surgery will be undermined without a foundation of good lifestyle
35:00 Understanding the impact of poor food choices (ex. 3-5 hours of walking to undo one slice of cheesecake)
36:00 Creating ambassadors to carry the message of lifestyle medicine
38:45 The toll of physician burnout ("In real life, our heroes do get tired.")
39:30 "Of all the people who need lifestyle medicine, healthcare workers need it the most."
40:00 "Physician burnout often occurs because they didn't follow the tenets of lifestyle medicine."
41:00 Fill your own well.  ("Put your own oxygen mask on first before trying to help others")
42:00 The expression of gratitude in the healing environment (finding hope)
43:30 Getting deep, restful sleep for the recommended 7-9 hours leads to weight loss and better health
44:30 The feeling of making an impact on a patient's health ("the greatest drug in the world")
45:00 Administrators often misunderstand the joy of medicine
46:00 Lifestyle medicine can help physicians restore their personal "Why"
47:30 Food insecurity is associated with $77 billion in excess health care expenditures each year.
48:00 How can you eat affordably on a plant-based diet?
49:30 Startup companies trying to address food insecurity and poor nutrition in underserved communities
50:30 The current trend in society to move away from red meat consumption
51:30 Making waves in society by raising awareness of lifestyle medicine
53:00 As much as one-third of health care spending in the U.S. each year is wasted, upwards of $700 billion each year
54:00 The misaligned financial incentives of fee-for-service medicine
55:00 The affordability of implementing lifestyle medicine programs and how they will improve population health outcomes
56:20 Leveraging technology to bring social connection and engagement (applying lessons learned in social media to lifestyle medicine)
58:00 "In lifestyle medicine, a physician doesn't get paid by telling someone to eat more broccoli.  Instead, it aligns with value-based care by preventing disease and improving outcomes."
59:00 Treating kidney disease costs the Medicare program $130B (7% total spending) even though it is 1% of the Medicare population
60:00 Dr. Hashmi discusses how lifestyle medicine can create a better way to care for patients with kidney disease 
61:00 How patients with kidney disease end up dying from heart disease!
62:00 Cutting down salt intake with patients suffering from CKD
63:45 Medications become more effective when combined with lifestyle medicine
65:00 "Value-based care is all about making outcomes better."
66:00 The power of love and gratitude as a healing medicine
68:00 Making others feel valued is the most important virtue of a leader
69:30 Expressing gratitude to others in your family who allow you to do what you love.
70:00 Life's moments define your legacy.  Create change by expressing gratitude.
72:00 "Value-based care is not just about the metrics and outcomes.  Take care of people first, and then focus on the process."