Podcast: Play in new window | Download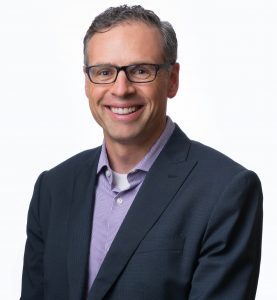 Most people know that 3M as a massive industrial conglomerate, a Fortune 500 company with 60,000 products that include Post-It notes, Scotch tape, sandpaper, hanging hooks, band-aids and more. A lesser-known division, but the one that is paramount to our focus on value-based care, is their Health Information Systems division: a $1billion+ dollar enterprise built over the last 35 years and focused on healthcare data aggregation and analysis.
3M's Health Information Systems business works with more than 8,000 healthcare organizations worldwide, including 250,000 physicians, health plans, and 80% of US hospitals, as well as local and national governments in the US and 25 other countries. They deliver software and services across the continuum of care and combine clinical documentation systems and risk assessment methodologies to capture, analyze, and advance patient information in value-based care.
Dan McMaster is our guest for this episode. He is the Director of Strategy and Business Development for 3M Health Information Systems. Dan's leadership and vision have served 3M for over 16 years – his in-depth knowledge of the organization reveals a compelling origin story and unfolds a future of innovation that ensures 3M will be a winner the race to value.
https://www.3mhisinsideangle.com/podcast/
5:46 The need for analytics and business intelligence in the transition from volume to value
6:12 Potentially Preventable Readmissions (PPR) – identifying acute care hospital readmissions to improve the quality of care
6:37 Clinical Risk Groups (CRG) – "a FICO score for your health"
7:27 Providing key population measures to health plans all over the country and CMS for improving health outcomes
8:26 Using AI to surface real-time insights when completing the medical record
11:00 3M's journey in health information technology from when the healthcare company first started 35 years ago
13:40 Clinical and Economic Research at 3M HIS and the development of DRGs related to Rich Averill's health-related research at Yale University
15:10 Collaboration with payers to develop capitation models
15:30 3M's and M*Modal launch of AI and natural language understanding CDI tool for real-time alerts at the point-of-care
17:00 The story of the challenging new product development of the Post-It note and how this experience shaped the current culture of innovation at 3M
20:23 Developing innovation for HCC coding for Medicare Advantage risk adjustment
22:08 Partnership with payers, providers, government, and EHR companies is key for innovative solutions in healthcare
26:18 How to sift through all of the noise, buzzwords, and rhetoric when evaluating new and emerging technologies
26:53 The potential for AI and NLP to enhance the capabilities of providers in order to improve health outcomes
29:27 AI can reduce the intense documentation burden that contributes to physician depression, anxiety, and suicidality
31:40 Innovation with Medicare Advantage and how advancement in health informatics systems for this population can be leveraged for the bigger whole
37:10 Dan speaks to 3M's involvement in the ACLC and how Michael Leavitt has led with the need for collaboration in value-based care
39:30 Leveraging technology appropriately can free up time for physicians so they can better address patient care needs
41:48 The need for an "Infinite Game" mindset in healthcare innovation