Podcast: Play in new window | Download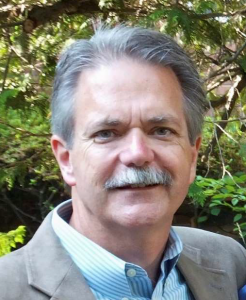 Primary care is especially compromised in the ongoing pandemic crisis. PCPs are uniquely vulnerable to the deleterious economic effects of COVID-19, since most of their revenue still comes from in-person visits which have plummeted since March amid widespread stay-at-home orders and fears about in-office virus transmission. The pain has been particularly acute for PCPs who are not backed financially by health systems, private equity or other entities. Roughly half of U.S. doctors still own their own practices, and those independents were already operating on razor-thin margins after years of reimbursement cuts, unfavorable payment structures, and expensive EHR and tech implementations. Add a pandemic to the mix, and it's a recipe for disaster.
We are pleased to welcome Dr. Jed Constantz as our guest this week. As a primary care finance and delivery reform strategy consultant, he has worked with payers, employers, and providers, all the way from independent primary care physicians to large health systems. Over his 30 plus years in healthcare, he has developed tools and resources for primary care providers and employers seeking to reduce costs, drive greater efficiency and quality outcomes, and thereby create a "featured-and-favored" network in their regions and community. This process includes a deep focus on the selection of the right community of primary care physicians and specialists, a thorough audit of existing patient and population data, commitment to accountable care standards, and improved compensation for the physician. Jed comes with wisdom and critical counsel for sustaining PCPs as the foundation of our health care system.
Bookmarks:
5:50 The lack of a payment strategy for primary care prevents trusting relationships.
6:50 COVID-19 has provided a deeper understanding of why primary care needs to be purchased differently.
8:00 Payment reform will allow primary care to live up to the expectations of true patient-centered care and population health.
10:30 Primary Care must retain the agency to care for patients when underlying financial arrangements and equity positions change.
11:30 Terms and conditions of primary care business arrangements must allow physicians to continue to have a high level of accountability to the patient.
14:30 Primary care physicians must pursue business models that allow them to practice independent clinical decision-making.
16:00 The VillageMD and Walgreens partnership is a perfect example of a corporate model that retains primary care independence.
16:45 Blue Cross North Carolina as an example of how to calculate the future value of primary care so money in health care can be spent more intelligently.
21:55 Innovation must be focused on meeting the needs of the patients, and F2F encounters are not as important as we once thought.
22:40 Dr. Constantz explains how the FFS economic model makes it impossible to spend quality time with patients.
23:17 The innovation of telemedicine is a great example of how primary care was able to make a pivot towards improved population health during COVID-19.
24:00 The Primary Care Innovators Network (PCIN) and its contribution to innovating care delivery through payment reform.
24:42 The Triple Aim as a foundation for patient activation to improve health outcomes (Dr. Constantz cites the research of Judith Hibbard.)
25:08 Payment reform in primary care gives you the opportunity to imagine a different relationship between the primary care team and the patient.
26:50 The disruption of the employer-sponsored health insurance marketplace
27:52 Rosen Hotels as an example of what employers can do to take charge of healthcare costs and funnel savings back into the community.
31:15 Dr. Constantz shares his perspective on how self-funded employers are planning their health benefits strategy for 2021.
33:54 Partnership between The National Alliance of Healthcare Purchaser Coalitions (National Alliance) and the American Academy of Family Physicians (AAFP).
35:21 Collaboration between employers and community-based primary care to rebuild healthcare
37:53 Practice-level technologies are a core element of an advanced primary care model practice
39:00 AthenaHealth and Navina collaboration as an example of a technology enablement that drives clinical decision-making
40:20 The coupling of payment reform and a strong practice-level technologies program allows the care team to be redeployed more effectively
41:41 More effective ICD-10 documentation and capture is an opportunity to improve care in the "New World" of primary care
43:05 Dr. Constantz addresses the various factions of the primary care community that are still resistant to change
46:30 Not all primary care is created equal – focus on the most exceptional segment of advanced primary care first as a source of inspiration for the laggards.
48:57 The repositioning of the primary care industry to make it the predominant force of reshaping the future healthcare
50:00 Dr. Constantz questions the notion of a national primary care shortage and proposes that we instead consider more effective deployment of existing resources
50:51 Care team innovation will address the "shortage" of primary care by allowing for more effective execution of care plans (references the work of Dr. Peter Anderson)
53:20 Dr. Constantz posits that we should zero in on the sincere interest in succeeding in the care of an individual (instead of defaulting to financial risk arrangements)
56:20 The PCMH laid the foundation for primary care transformation but didn't meet expectations because the money didn't follow
58:30 True patient-centered care can improve outcomes and lower costs and is an important part of the ongoing evolution of primary care
59:45 The important of the ACLC in creating a catalog of resources for primary care and disseminating that knowledge to the entire industry
60:00 "The ACLC is the kind of organization that strengthens the ability to design a best-in-class primary care capability that is ultimately able to deliver the goods."